I returned from my summer in Lyon a few days ago and to be honest I am missing it every day. Perfect to my mood, Copenhagen was rainy and grey in the first days I came back home. If you have the chance to go to Lyon, don't hesitate a second and go! I stayed 6 weeks in Lyon and it wasn't enough 🙂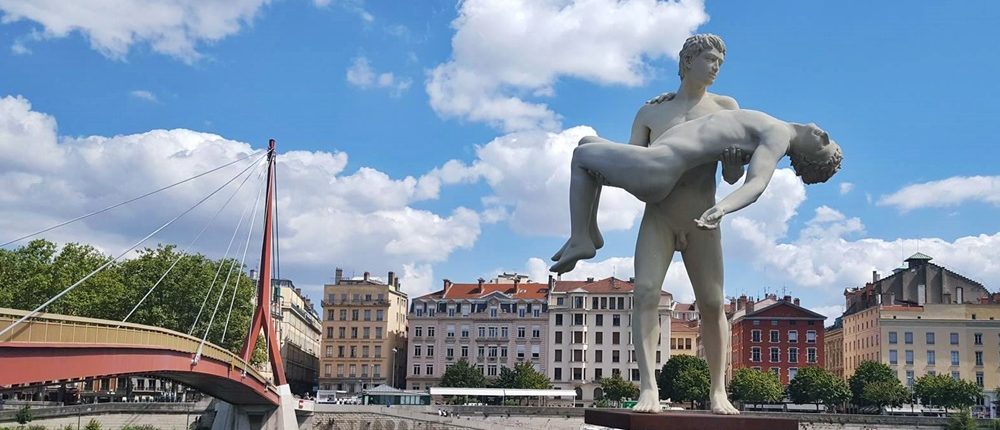 I absolutely love the vibe, the lifestyle and the variety and different facets of the city – Lyon is by far my favorite city in France (that's a huge compliment, since I always had a big crush on the Côte D'Azur ever since I lived there 4 years ago).
But Lyon just topped everything I have seen so far, the city has more depth and personality and is not just another pretty place – you can find something impressive around every corner. I will share my favorite spots, places and must-sees of Lyon with you today and I hope by the end of the article you'll consider to travel to this wonderful city 🙂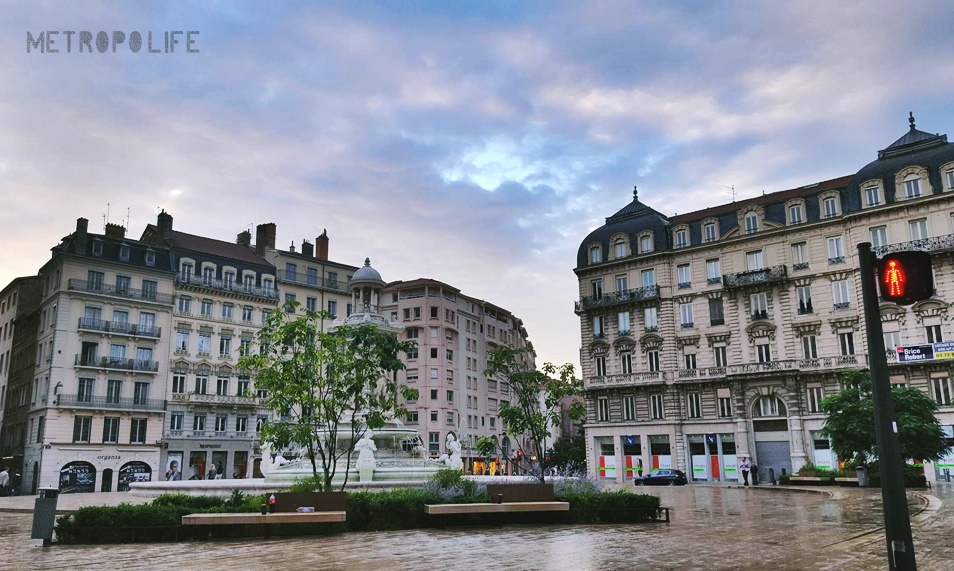 By the way, there are incredibly cheap flights from Copenhagen to Lyon sometimes with EasyJet and if you don't want to support low-budget airlines, Brussel Airlines flies twice from Copenhagen to Lyon with a short stop-over in Brussel 🙂 So let's go, this is what you should see in Lyon
Croix Rousse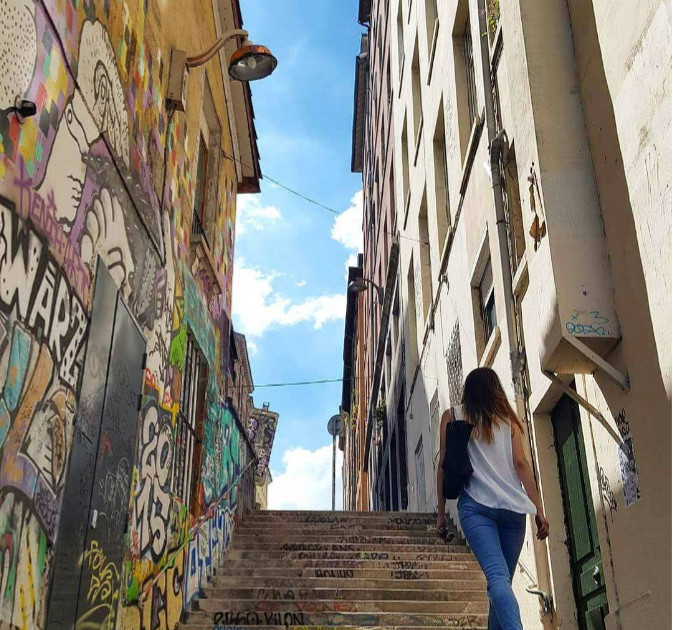 I went up to Croix Rousse several times during my stay. My wonderful friend Berenika lived close by and one time, she showed us the hidden corners and cafés in this beautiful part of Lyon.
Be prepared, because it's a hell of a hike up and the stairs seems to be endless. But if you made it, you will be rewarded with a beautiful view over the city.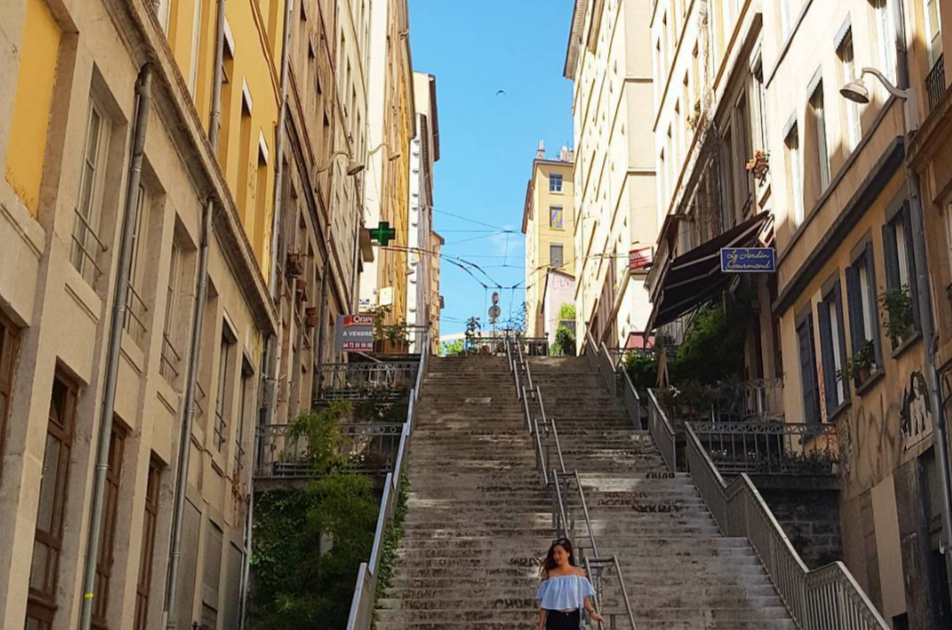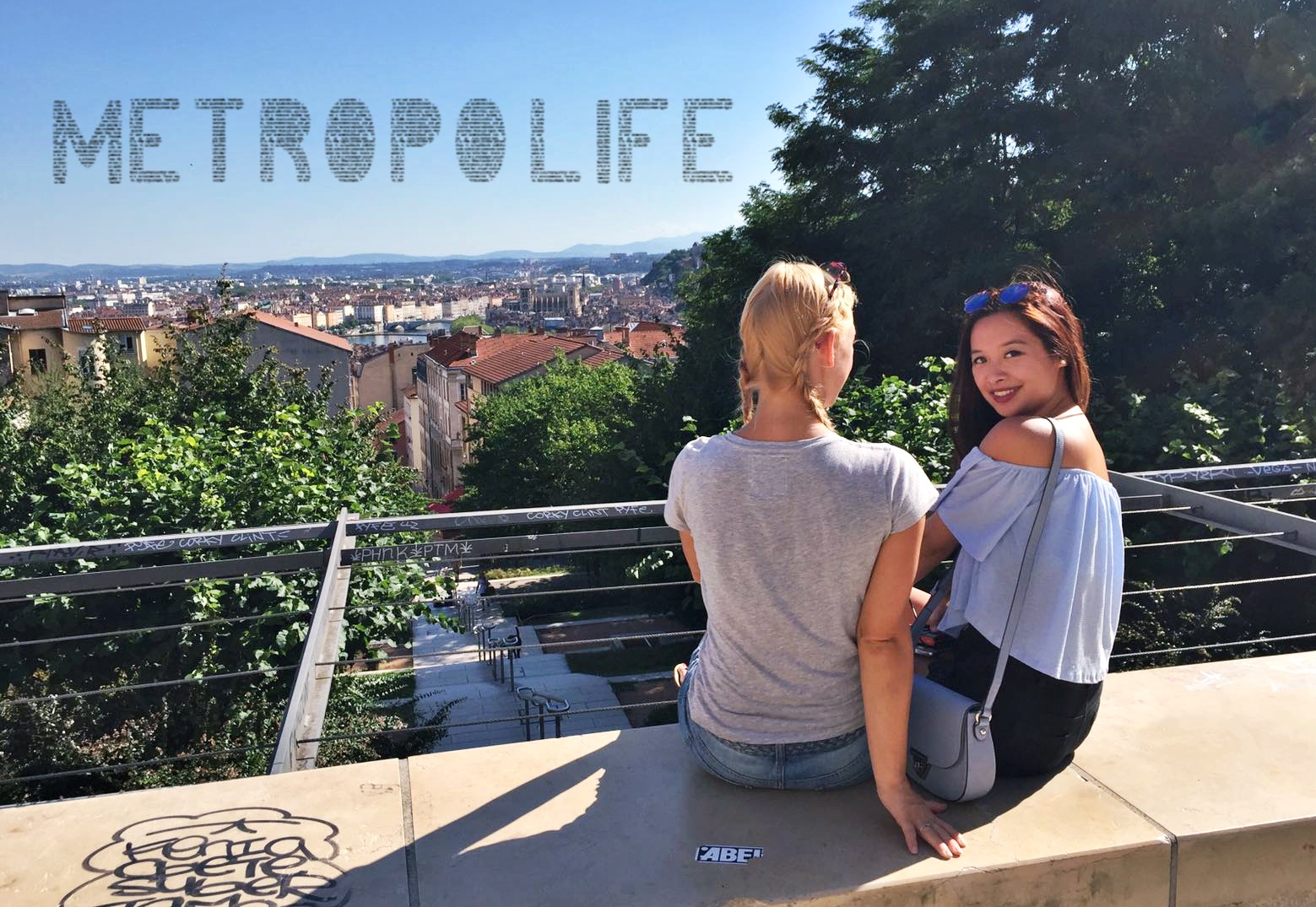 On the way up to the top, you find lots of street art and colorful french facades. Also, there are many cute cafés where you can get a refreshing drink and there are small little boutiques on the way. I went up hill so many times and every time, it was a different feeling.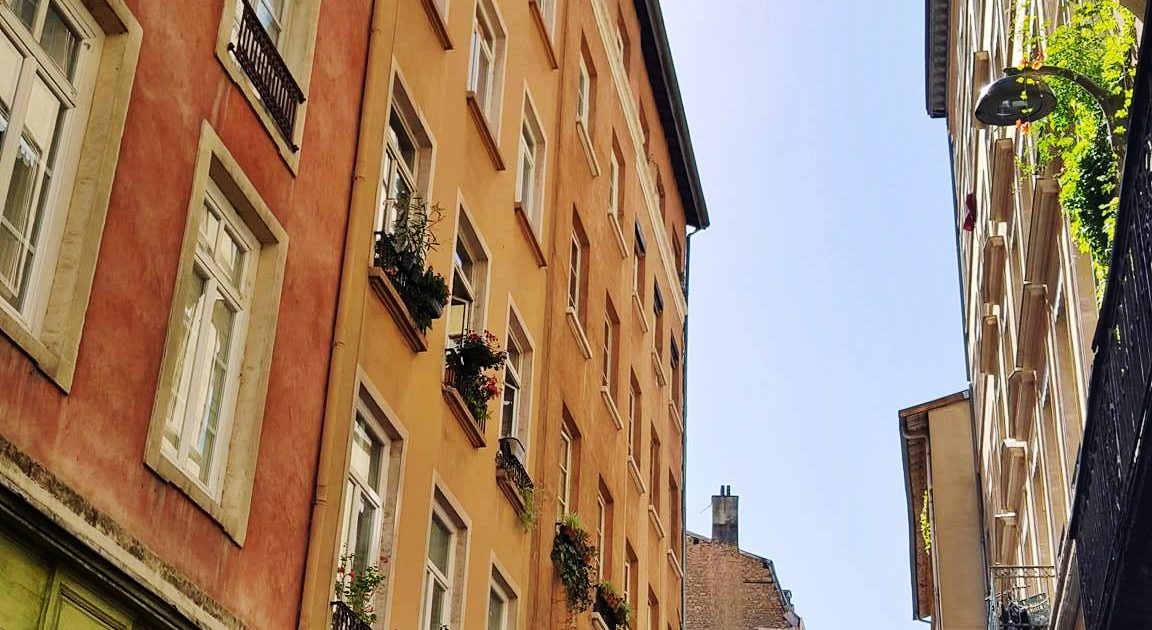 Fourvière
Another spot for a beautiful view above the city is Fourvière, which you can either hike up or you can take the funicular from Vieux Lyon. On the top you will find a beautiful and impressive cathedrale, Basilique Notre-Dame de Fourvière, with a beautiful view point. 5 minutes walk from the cathedrale and the metro station you will find the remains of the roman theater, Theatres Romains de Fourviere. Both are worth a visit 🙂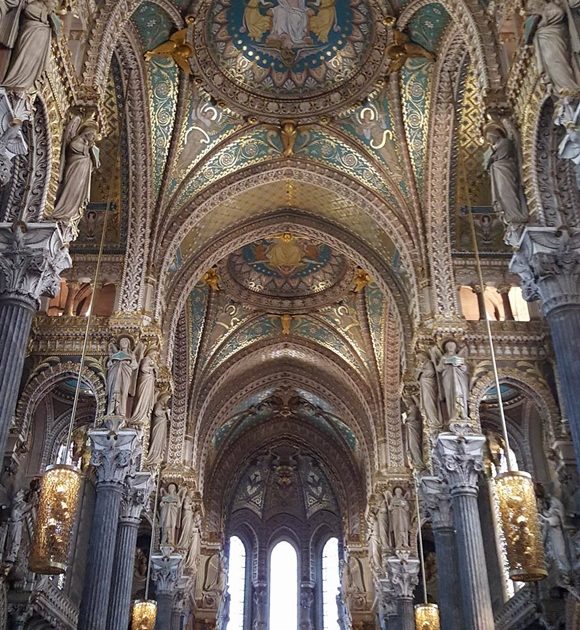 I was lucky to meet some super nice lyonnaise Instagramers, who showed me a view point with less tourist than the cathedrale.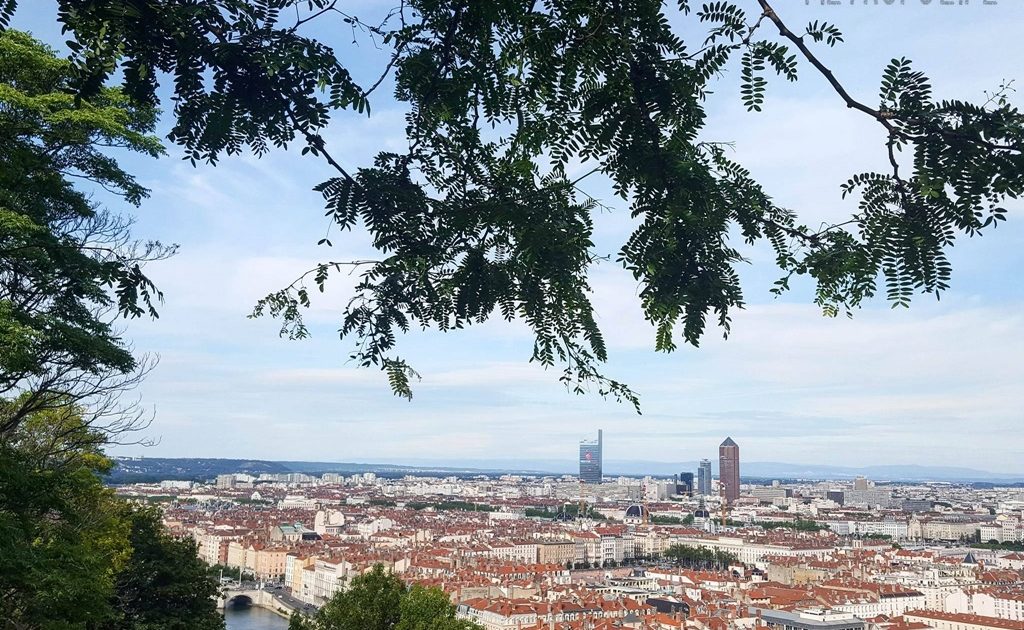 The Riverside of Rhône and Sâone
The city of Lyon is in the middle of two rivers, the Rhône and the Saône. I enjoyed walking at the riverside so many times and both of them had their own kind of charm. I love both of them, so I have no favourite river side, but I usually would walk around the Saône during day time on my way to Lyon Old Town and I would spend my evenings along the Rhône with friends and a few bottles of wine.
This is the Rhône side of Lyon: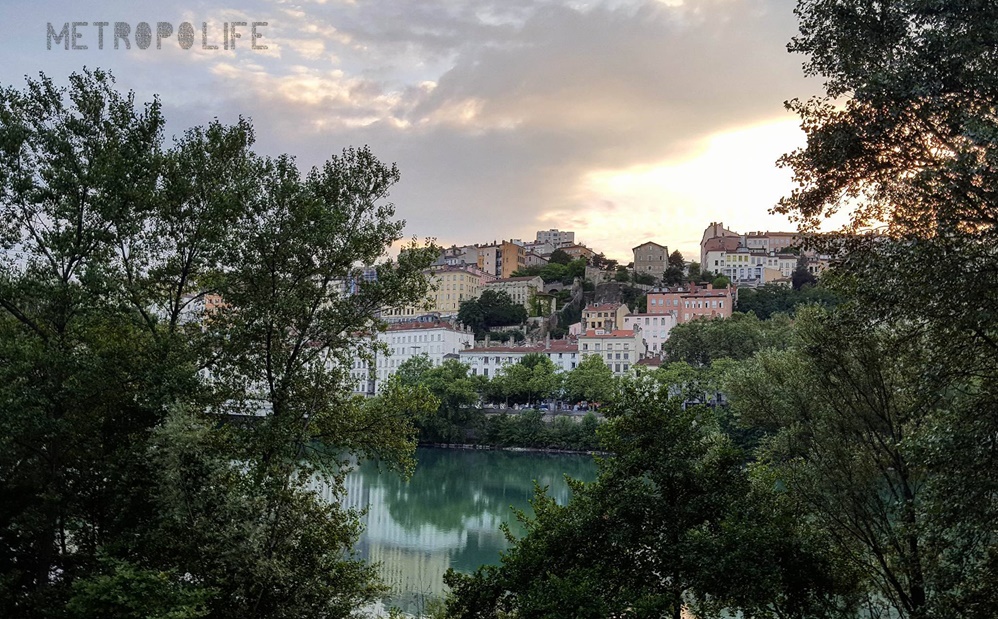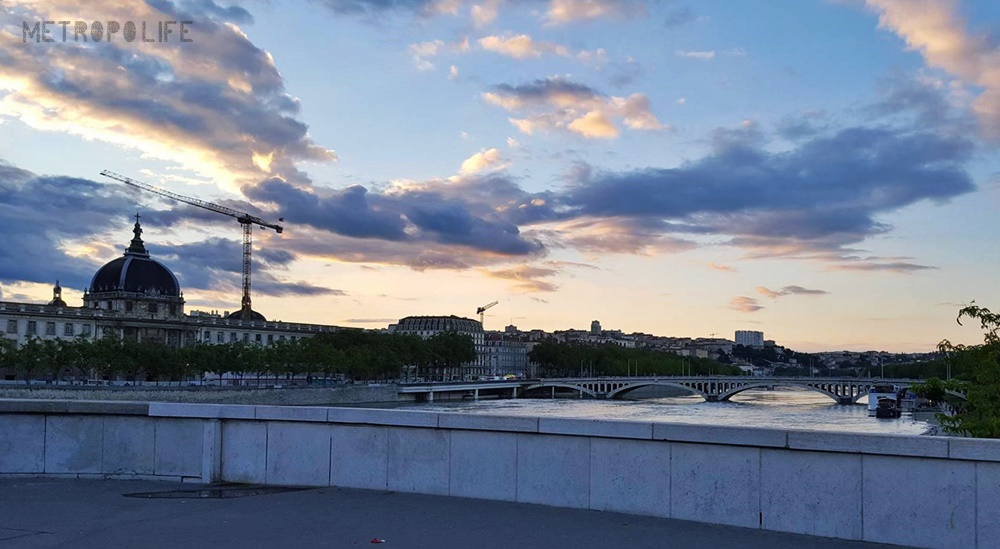 And this is the Saône: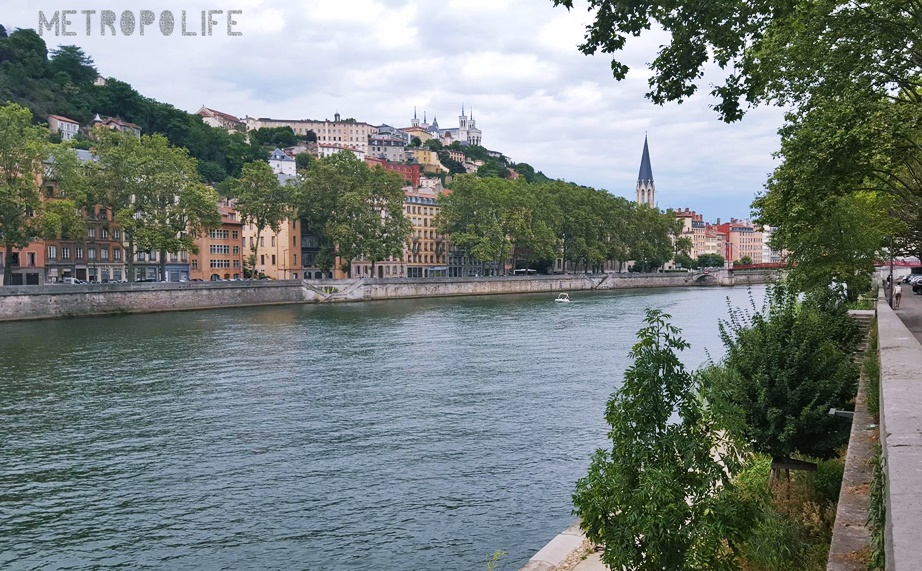 [av_sidebar widget_area='Add' av_uid='av-7cev1x']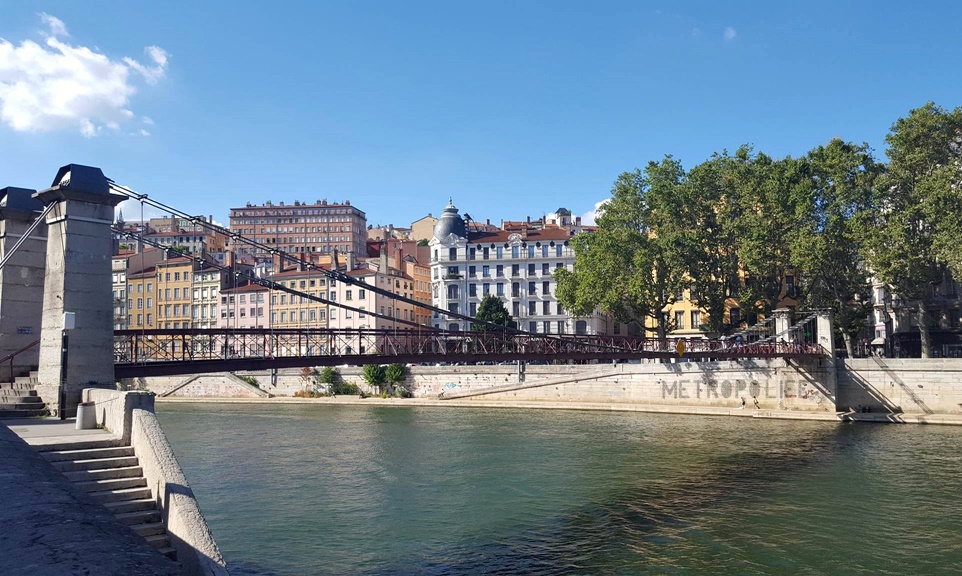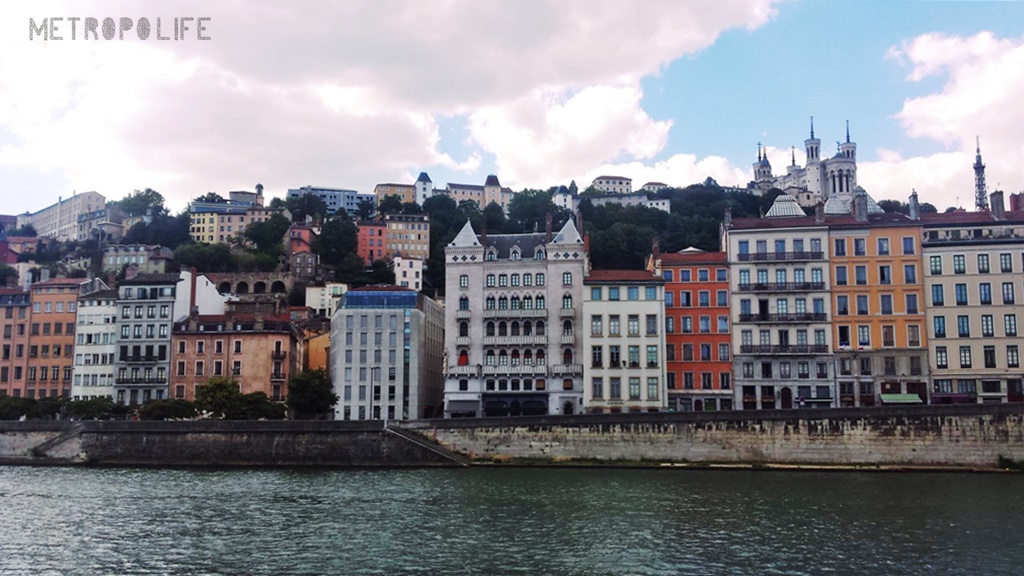 Parc de la Tête d'or
If you keep walking at the Rhône side, you will eventually get to the Parc de la Tête d'or. It is a huge park where you can relax, get some tan, enjoy the view on the lake in the middle of the park. There is even a botanical garden and a zoo in it – for free. And moreover, on Sundays you will run into a lot of lures and hundreds of people playing Pokemon Go 😉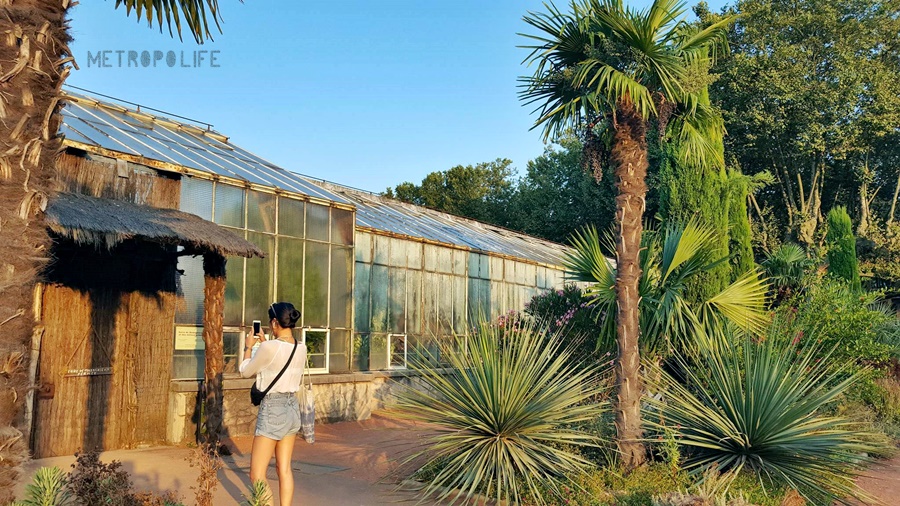 Confluences
Close to where I lived was the newly build area Confluences with an interesting museum, a shopping center, the EuroNews HQ and The Sugar cube, which (what the name already gives away) are two huge buildings in a form of colorful cubes, and there are also a lot of modern apartment buildings with interesting architecture.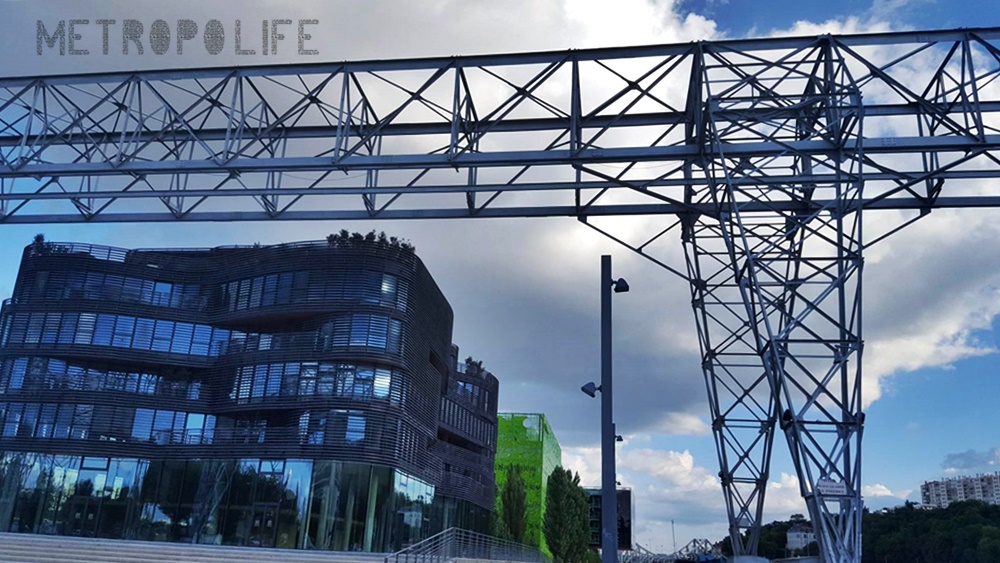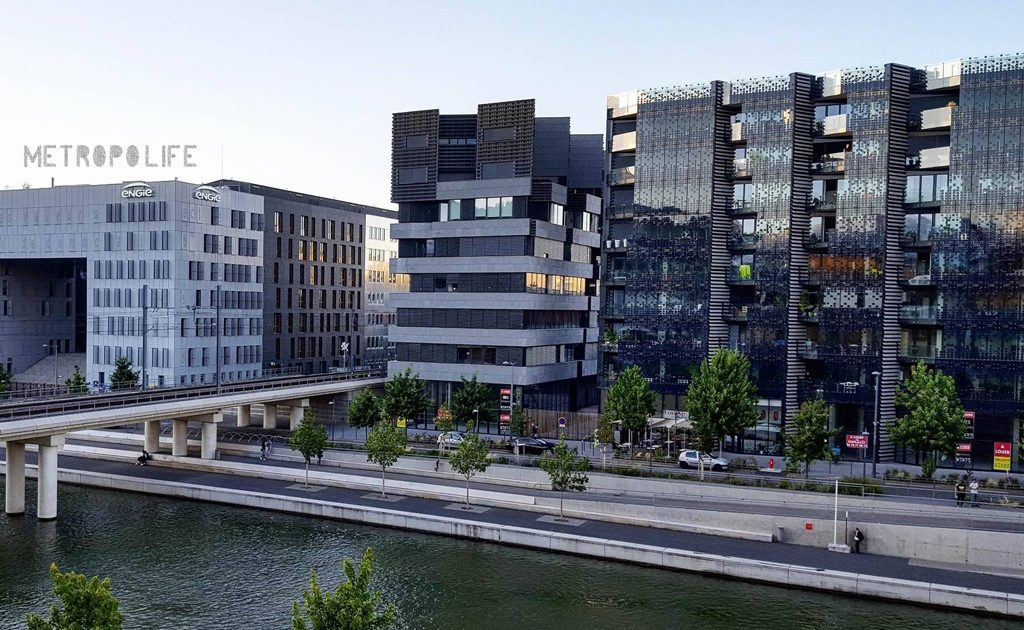 [av_sidebar widget_area='Add' av_uid='av-5fqq51′]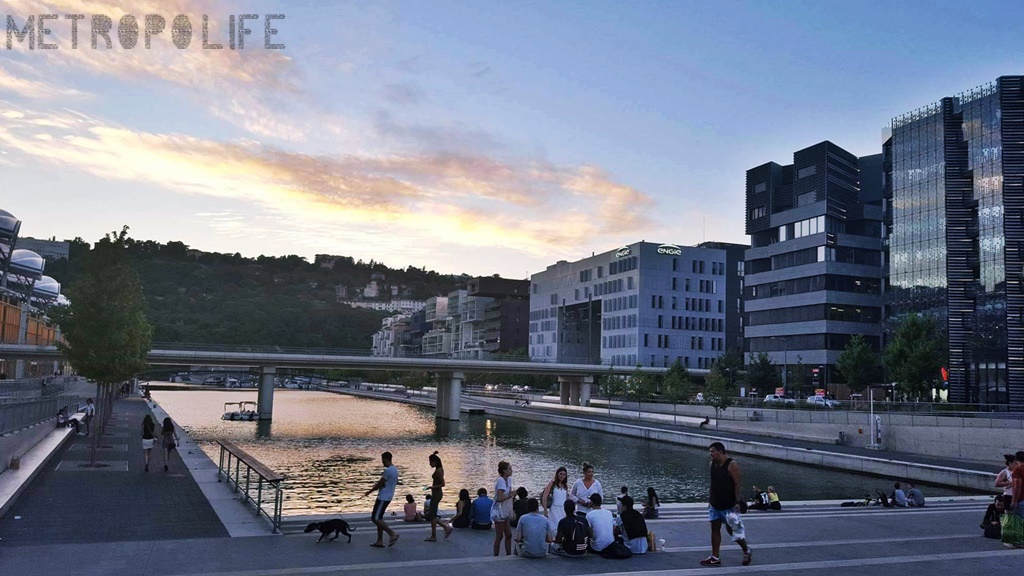 The Confluences Museum is the most interesting building in that area. In my opinion it looks pretty surreal, like its out of the movie Inception or Interstellar.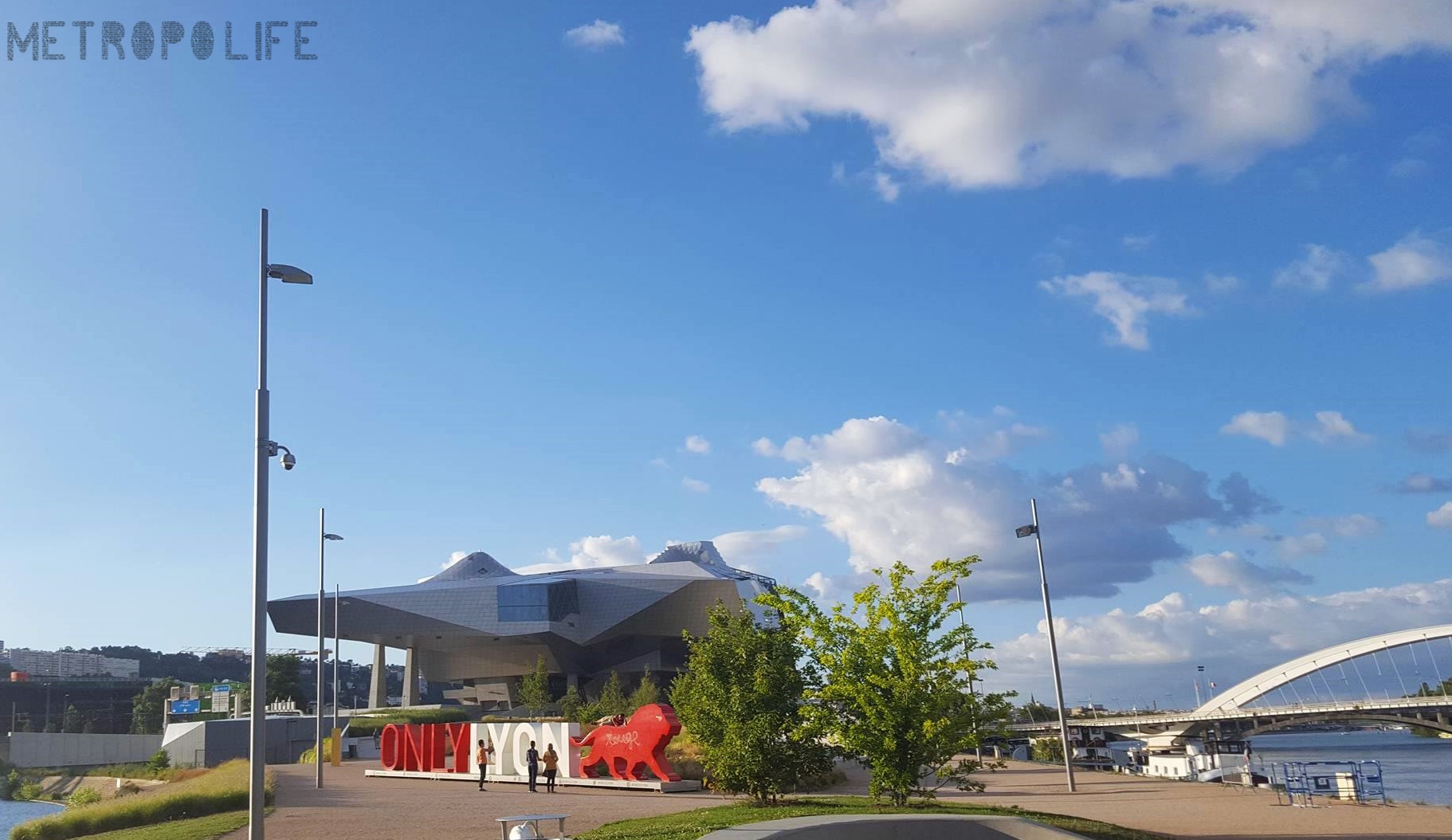 Behind the museum, the two rivers Rhône and Sâone flow together and if you stand at the end of the island, spread your arms and look into the giant waters – you can basically imagine how Rose felt when she was standing with Jack at the front of the Titanic and thought she was flying 😉
[av_sidebar widget_area='Add' av_uid='av-4xzkvp']
Lyon Old Town – Vieux Lyon
Last but not least, the cute streets of Vieux Lyon. No matter if you visit during the day or by night, it is always a different vibe. I got lost between the old buildings, charming cafés, bars and restaurants so many times and it never fails to amaze me, how beautiful this area is.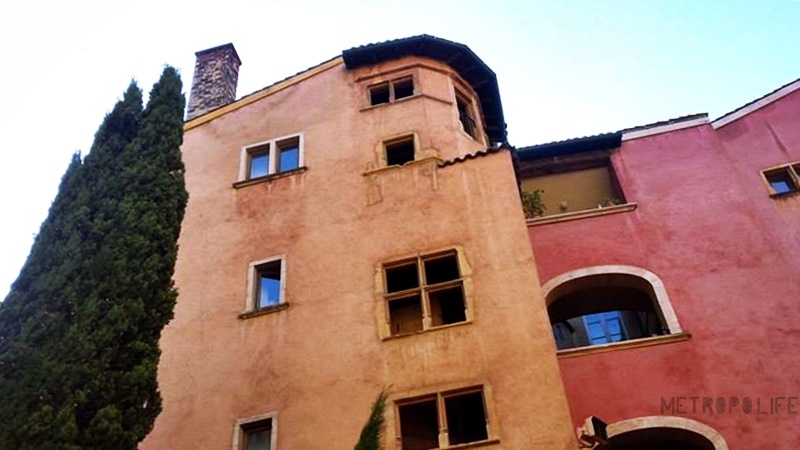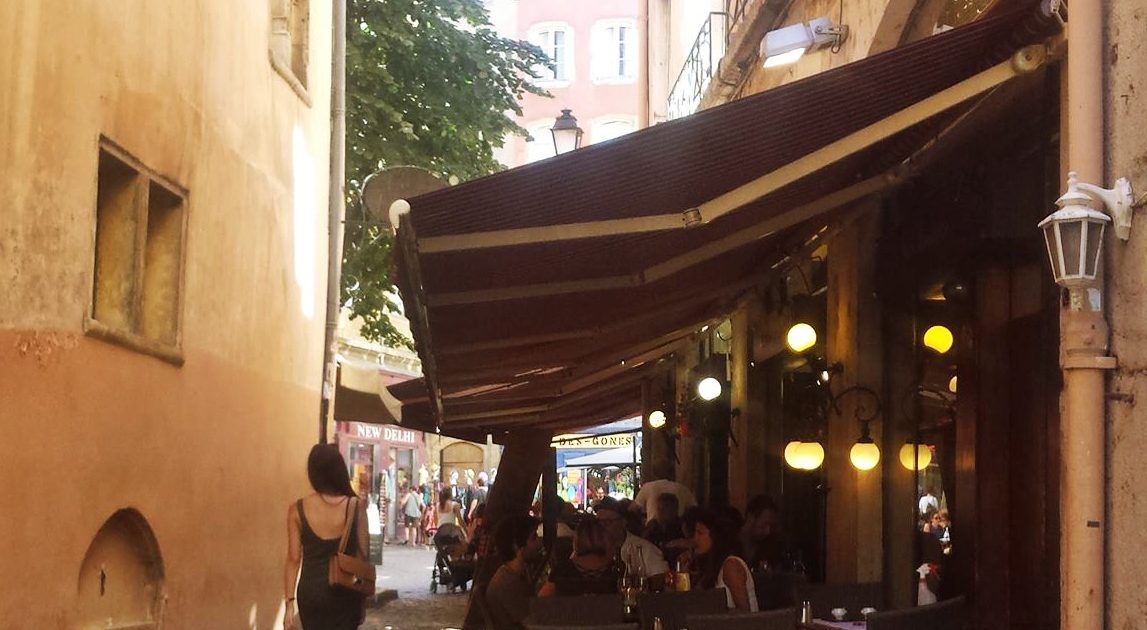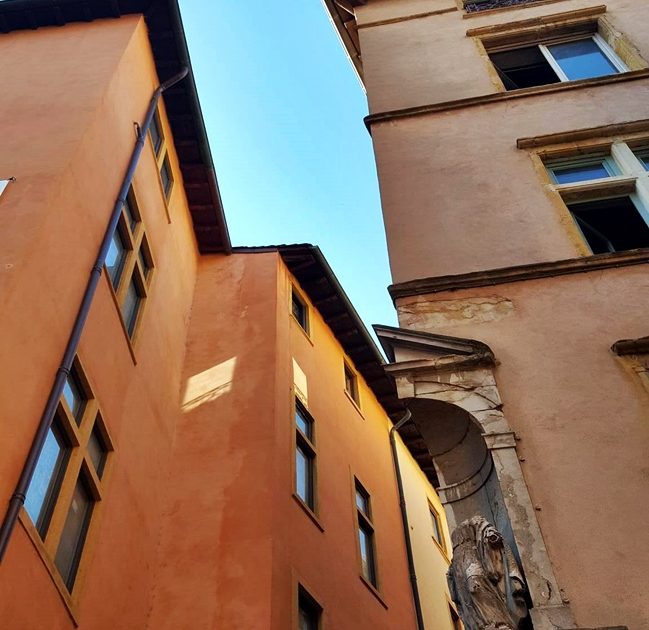 I loved discovering the colorful French buildings, while wandering through the narrow streets of Old Town Lyon, enjoying life with my ice cream. Speaking of ice cream..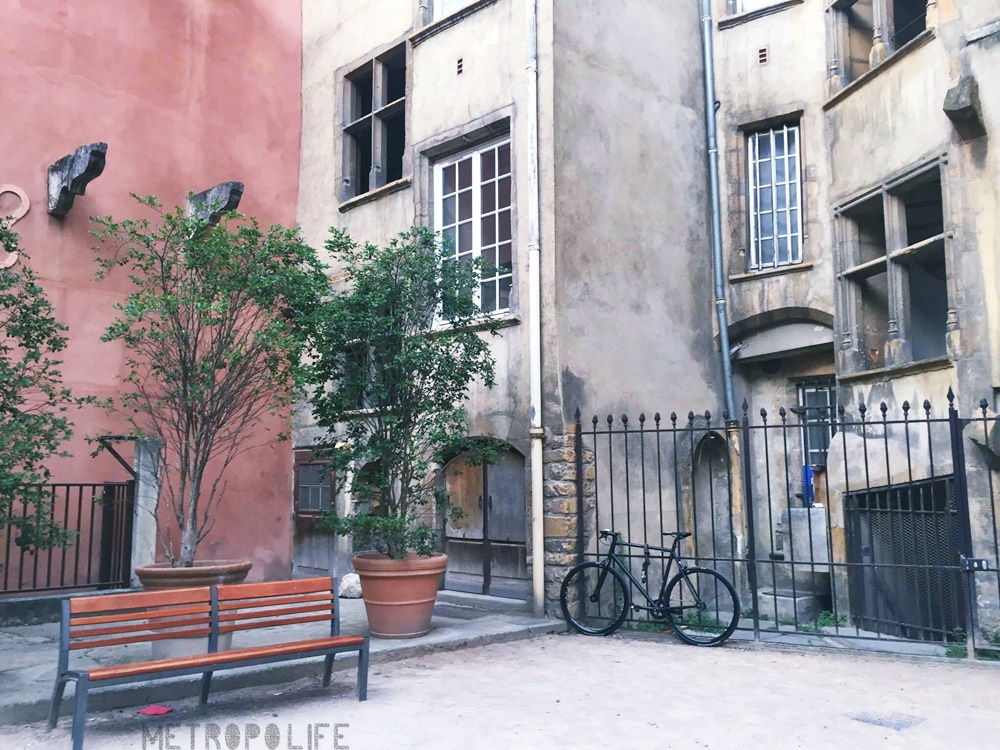 My insider tip: La Fabrique Givrée
If you are in Vieux Lyon, make sure to visit this ice cream place: La Fabrique Givrée at
66 Rue Saint-Jean, 69005 Lyon.
I ate my way through all the ice cream places in Old Town Lyon and trust me, this place is the best! You can sit down in the beautiful backyard and enjoy the most delicious sorbet ice-cream (try lemon basilic, mango or strawberry).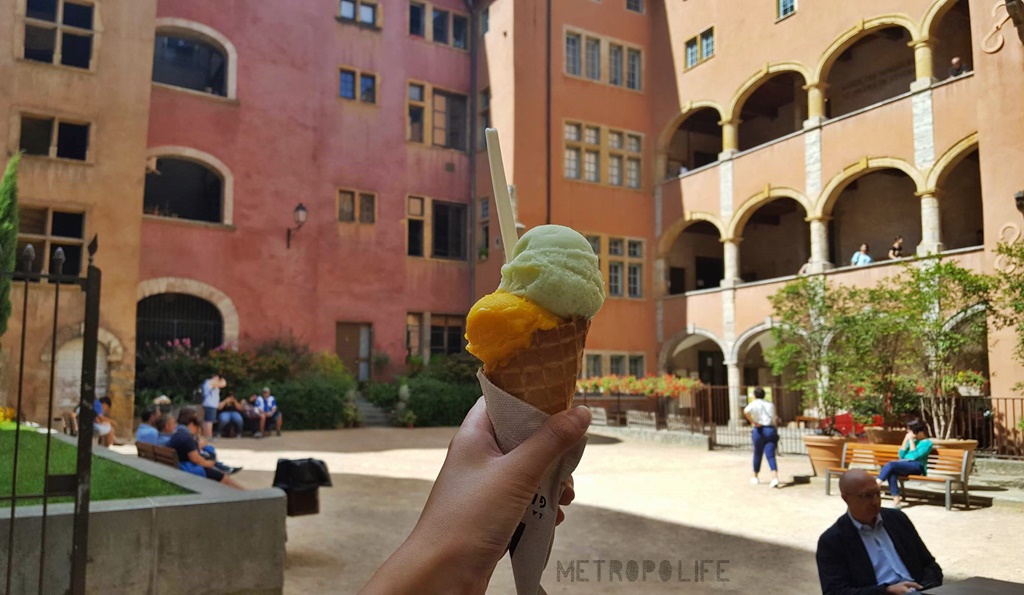 What makes it the best:
These ice-cream men are the kindest and funniest guys ever! I was really, really heartbroken when I had to say goodbye to my favorite ice-cream men at my favourite ice-cream place in the world. I can't wait to see them again. If you happen to meet them, say Hello from me, their fan girl from Copenhagen 🙂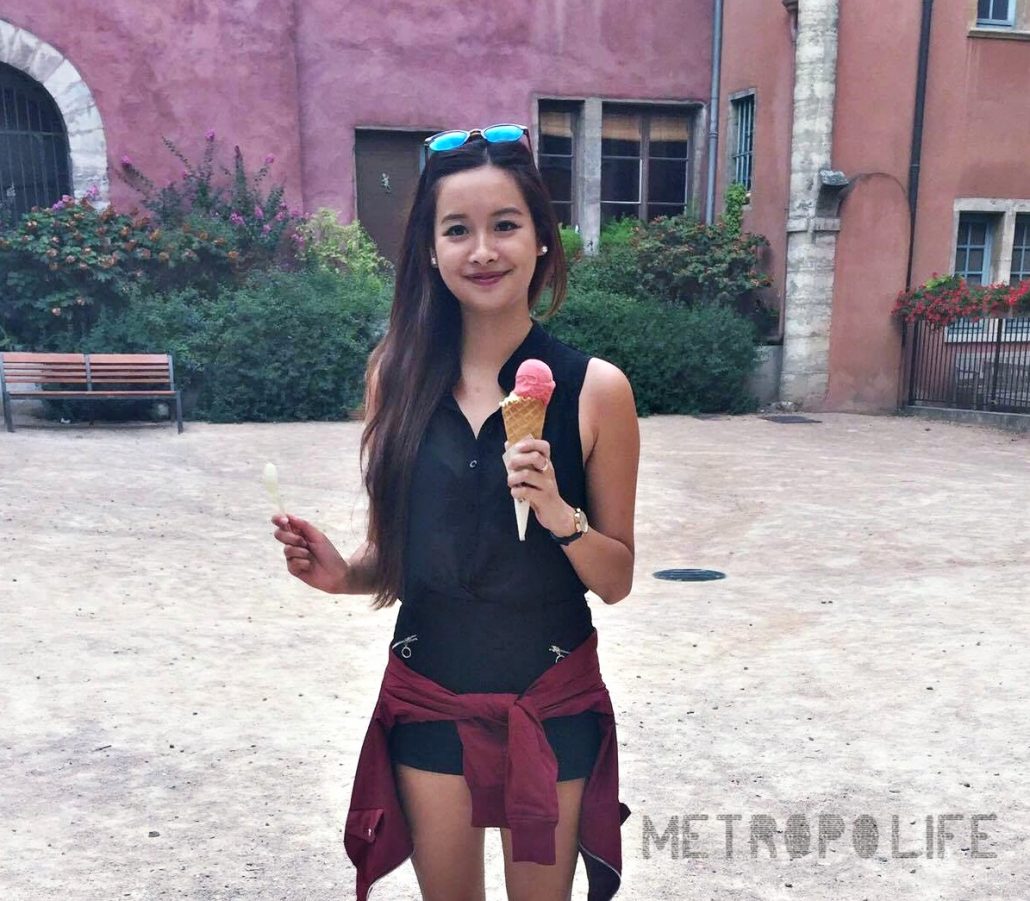 I absolutely love Lyon and I am so grateful that I was able to spend my summer there, and that I was so lucky to meet all the wonderful people and places. These were my favorite places in Lyon, there are so many things and spots I want to show you, but it didn't fit into one blog post. Actually, I am planning and searching for hotels and flights to return to this wonderful city in Autumn 🙂 I hope I inspired you to visit Lyon ❤︎ Thank you so much to everyone, who made this summer such a wonderful time and experience for me 🙂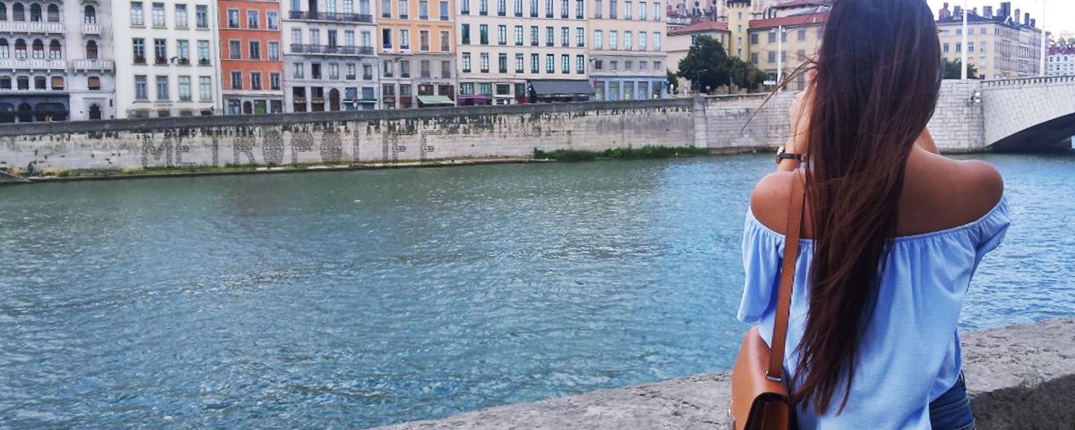 If you are looking for more inspiration, you can check out my instagram account for my daily adventures I had in Lyon or visit the official tourist website ONLY LYON 🙂
Bisous, Tuni  ❤︎
[av_sidebar widget_area='fblike' av_uid='av-2op1xx']
Feel free to leave a comment!