Christmas is getting closer and closer! 2 weeks to go and maybe, some of you still have no idea what to buy your friends, partner or family. Personally, I am a last minute shopper and I always get stressed during the final days of the holiday. I want to change it this year, so I started looking into some gift ideas earlier (for my standards) and created a list with five gorgeous, Danish brands. They were all happy to get into the Christmas spirit and create discount and gift codes for you 🙂
[EDIT: All codes are valid until June 2017]
Let me inspire you with some Scandinavian present ideas:
❤️ Mermaid Stories – Watches with simplicity ❤️
During an event, I discovered Mermaid Stories – a brand with an ambition to create watches with personality. I wasn't a big watch person myself until I fell in love with my pink watch with little rose gold details. The soft, light leather is a special vegetable tanned leather made in Germany and it will change its colour into a unique darker tone with time. The watch itself is simple and I like it a lot because it is very light and comfortable to wear during the day and an elegant accessory for a dinner night
.
[av_sidebar widget_area='mermaidno' av_uid='av-y1ehk']
You can read more about the brand and watches itself here.
The girls at Mermaid stories were so kind to give you an extra present for Christmas: use the code METROPOLIFE when you order and you will get a second leather strap for free. Just write in the comment of your order which color you want to have as a gift 🙂
[av_sidebar widget_area='mermaidpink' av_uid='av-7mso3c']
Navy blue without stitching:     "Metropolife-Blue"
Night black with stitching:         "Metropolife-Black-Stitch"
Night black without stitching:  "Metropolife-Black"
Dusty Rose with stitching:         "Metropolife-Dustyrose"
Champagne with stitching:       "Metropolife Champagne
Yeay with the code, you will get 2 different styles – Wouldn't this be a good Christmas gift? 🙂
You can see more on their websiteby clicking the picture below 🙂
[av_sidebar widget_area='mermaidbl' av_uid='av-60xc3c']
❤️ Roccamore – Walking on sunshine ❤️
If your girlfriend/ mom/ female friend that loves shoes, is complaining how her feet hurt after a long day at the office in high heels or uncomfortable but good looking shoes, then look no further because I have the perfect present idea for you 😉 I found out about the Danish brand Roccamore with handmade leather shoes when I talked to my friend about that exact problem and she told me about these gorgeous shoes with a special insole. First I had the kind of grandma-looking shoes in mind. In Germany, you would call them "Gesundheitsschuhe" (health-shoes),.. so basically shoes that you put on when you want to work all day in the garden 😛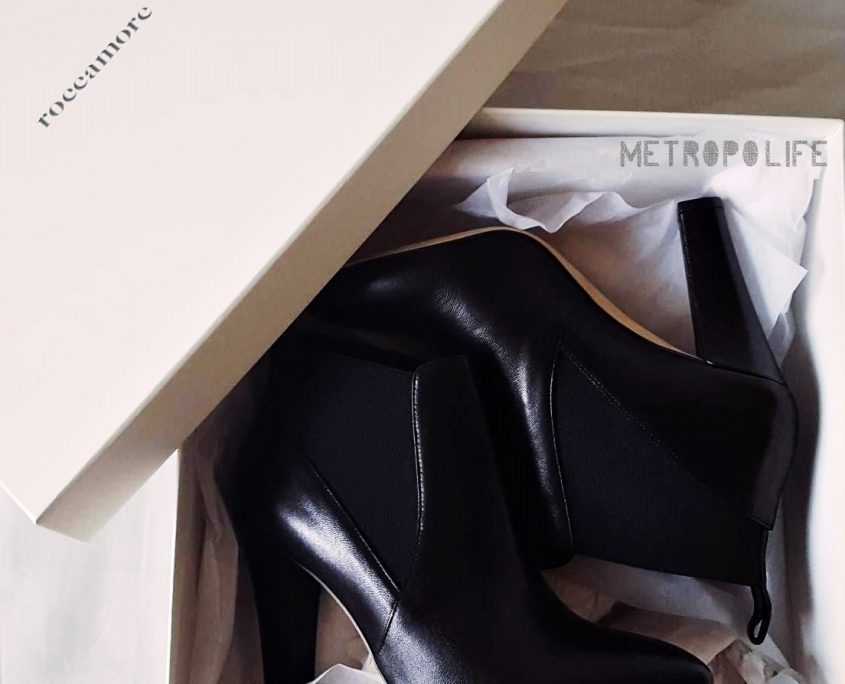 I was proven wrong when I checked out Roccamore's collection. Like most girls, I got a huge shoe crush and after following them on Instagram for a long time, I had to try the shoes out. I got the pair "Miss Presley" and I have to admit, I could walk all day in them and dance like the king Elvis Presley myself and.. my feet won't hurt.
I can wear them all day and night, running errands and do office work,  go out after work, dance and after all this, my feet wouldn't punish me with staggering pain the high heels are a perfect combination of orthopedic insole (yeah that doesn't sound too sexy I know but there is more).. and elegant and gorgeous high heels 😉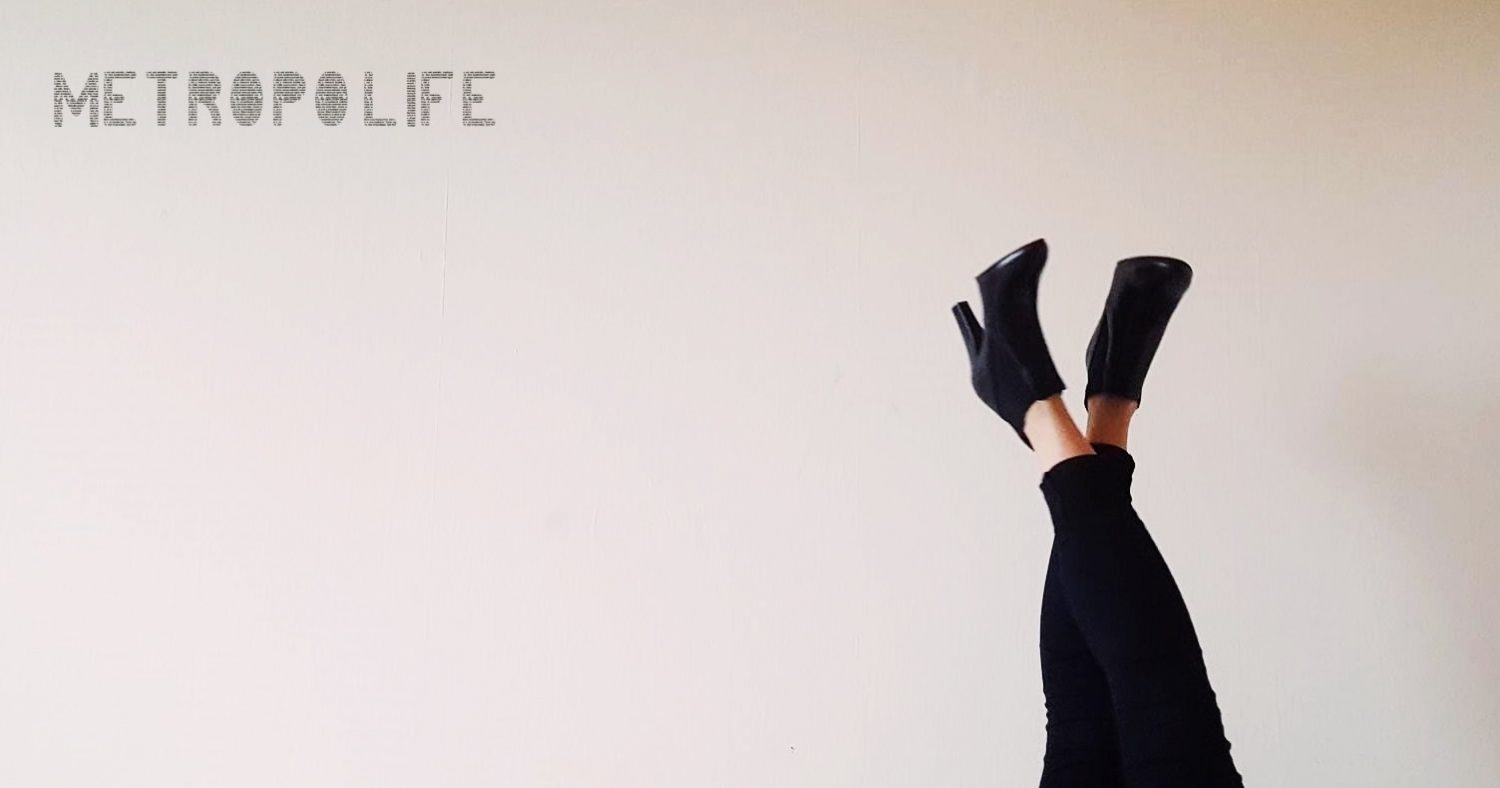 I am such a fan and will wear them on my next Christmas Party and during New Years.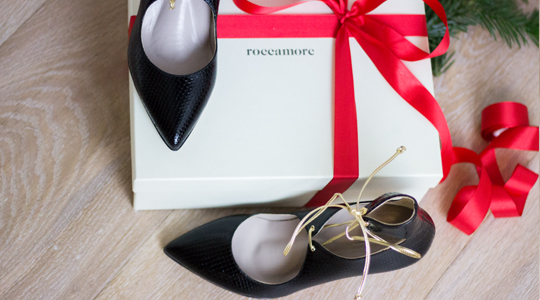 ❤️ Katie Kurtz – Copenhagen-based painter ❤️
My dear friend Katie gave me a painting for my new apartment last week and I was really happy to have such a special and personal present for my room 🙂 She draws and paints every free minute she finds during her day and always comes up with wonderful work that was even shown at a vernissage at Cafe Mandela this autumn. I personally think that a painting would make a beautiful and unique present and this is why I can recommend Katie wholeheartedly to you all 🙂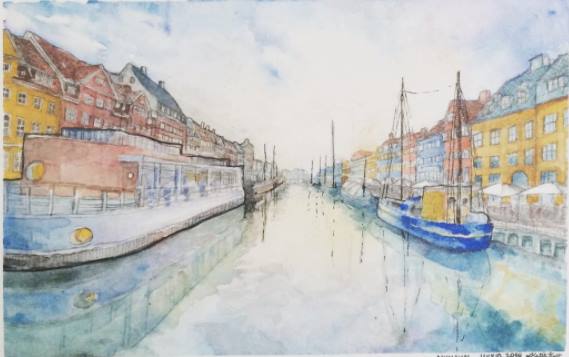 Her commission price is based on size and you can give her any picture you want as a model for her to paint. Just get in touch with her and tell her what you have in mind, she will make it happen. A small painting (15cm x 15cm or smaller) is usually around 150-200dkk. A larger one is 400-600dkk depending on the time it takes. You can see her portfolio and contact details here: KatieKurzt and her email is katiekurtz1@comcast.net
Let Katie know that you found her through my blog and she will be happy to give you a discount on your order 🙂
❤️ Den Lille – Step up your Danish ❤️
Are you looking for a present for someone who is learning Danish? In that case,  I would recommend "Den Lille", which I used myself to get a better understanding of the wonderful world of grammar and exceptions 😛 As a Danish learner myself, I know that the grammatical part of a language is not the most exciting one but it is necessary. As the name says, "Den Lille" is a small guide, which very helpful to grasp the basics of Danish grammar. It explains in detail the various grammatical rules and it also has an extra chapter with colloquial expression and words used in daily life. The examples are all translated into English and you can listen to the sentences online on the website as well. A perfect little friend to learn Danish 🙂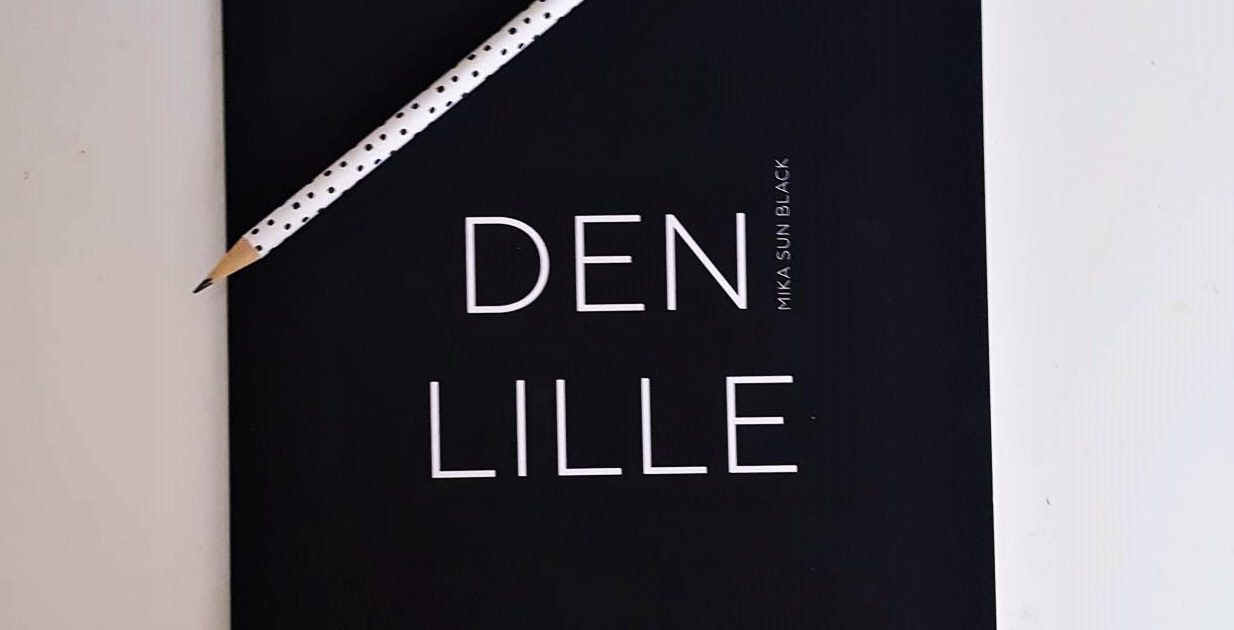 The book itself is very light and compact. Unlike many grammar books, Den Lille doesn't take any space up, therefore it is perfect to have it in my bag and bring it to class. The  cover couldn't look more Danish with its simple and minimalistic design 😉
You can take a look and order the book here: alfabetaforlag.dk/den-lille
(the grammar book costs around 100kr but you can use the code Tuni to get 10% discount)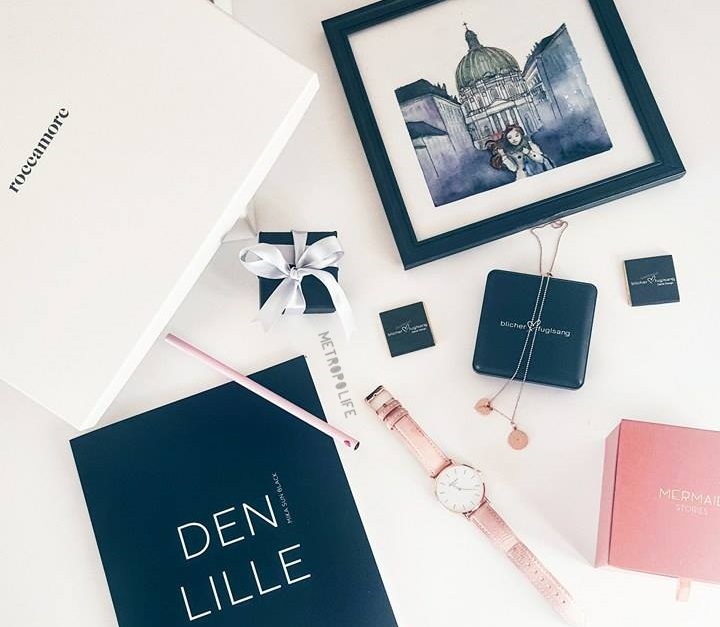 ❤️ Blicherfuglsang – unique jewelry design ❤️
Last but not least, the classic present idea: jewelry. Based in Odense, the duo Blicher and Fuglsang create artsy and unique jewelry that would make great presents. Honestly, you will never do something wrong with a cute necklace 😉
And for the past years, I got my mom either a necklace or a pair of earrings , so I have to keep on the tradition and get her one this year for Christmas as well (I hope my mom will not read this) 😀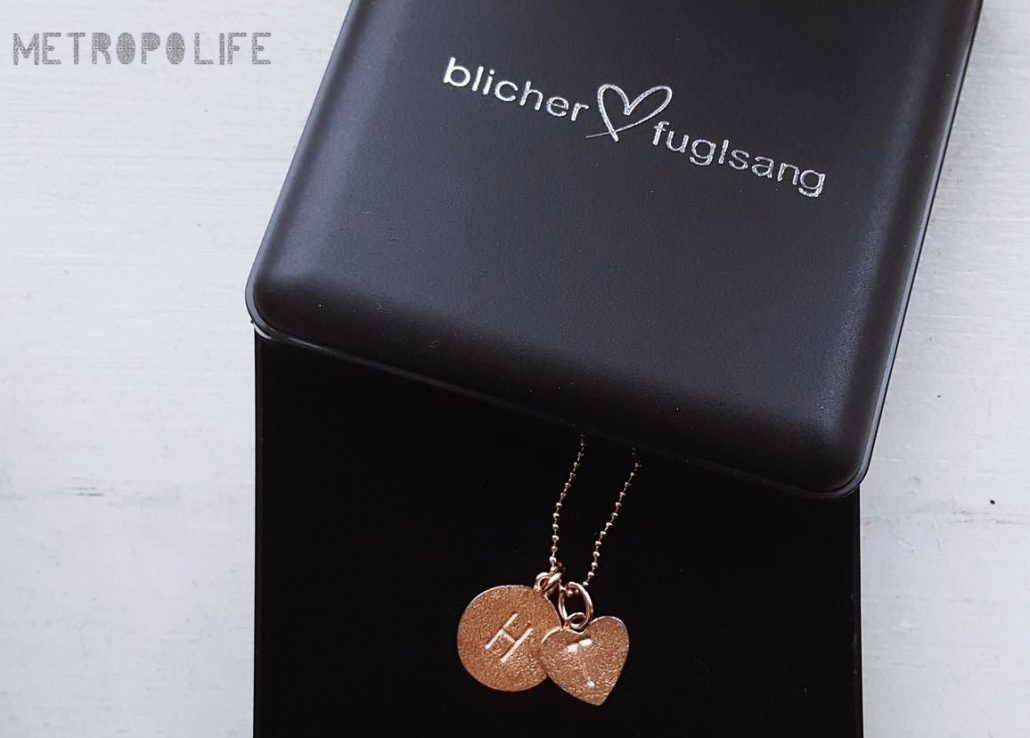 I love that I can choose the different materials, numbers, and  letters and create a personal present with the ID-tag necklace Blicherfuglsang. They ship within a few days and you get a free present with every order over 200kr 🙂 Go check out their website here: blicherfuglsang.dk
❤️ 

Merry Christmas Shopping 

❤️

Hopefully I could inspire you for some Christmas gift ideas and help you find the perfect present today! I wish you all a great time shopping and a wonderful Christmas with your loved ones ❤️ Tuni
---
Another Christmas gift idea: visit our Poster webshop 🙂 You will 20% off with the code CPH and we offer free shipping in Denmark –
Click here to get to the shop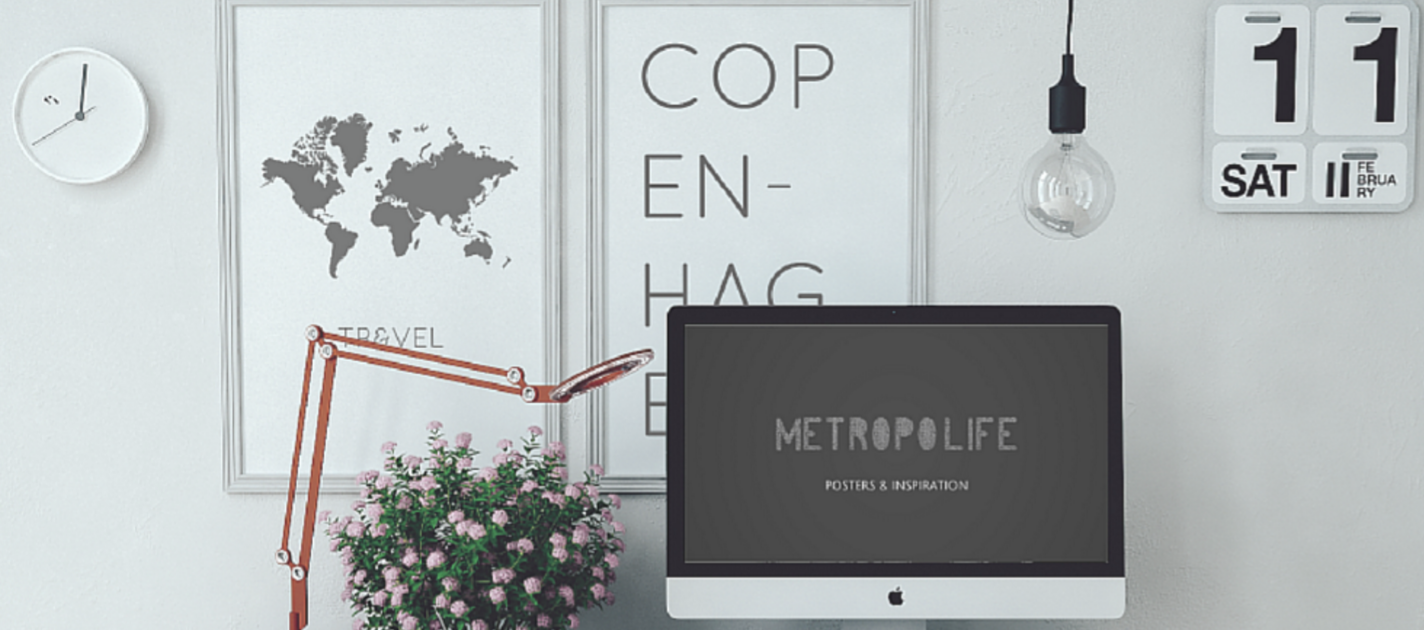 [This blog post was in  generous collaboration with the brands and might contain affiliate links. The opinions expressed by me and comments are my own .]
Follow my Facebook Page for updates and articles about living in Copenhagen & Denmark, Traveling and random thoughts 🙂
[av_sidebar widget_area='fblike' av_uid='av-4ykdl4′]
❤️
[av_sidebar widget_area='Add' av_uid='av-2jgg2g']
Feel free to leave a comment!