[Blog post updated in May 2019] – PDF document at the end of the article
Hej everyone,
if you clicked to read this article, I assume you are desperately looking for a place to stay. I am living in Copenhagen for years now and it seems like the housing market is always a horror show. I was glad to have found a place, after having to look for a new place during August/September, the high season of desperate students moving to Copenhagen.
Luckily I found my current room in Frederiksberg, close to CBS, after only 2 weeks of intense searching and I was relieved and happy that the horror show was over.
I want to share my experiences with you and give some advice on finding a room in Copenhagen. These are all my personal opinions and they may vary to some of your experiences, but I hope the advice will still help you 🙂
What did I do to find a place?
I know it's annoying to be that person – but post it on your Social Media and make it public so your contacts can share it or if they like and comment it, their friends might see the post and they could know someone.
Ask for help. Tell your friends, colleagues, classmates, family or even pizza man around the corner – and remind them every now and then that you are still looking for a place. Just spread the word out and if you are lucky, a friend of a friend of a friend is looking for a roommate
Facebook groups really go a long way, In my opinion, these groups were the best ones and you should join them and turn on the notifications so you know right away when a new post is up:
Mostly posted in Danish:
– Bolig til leje i København – lejligheder og huse
– Lejlighed udlejes eller lejes
– Kollektiver i København (mostly for short term from 1 up to 9 months)
– Lejligheder i København

Mostly posted in English:
– Copenhagen Business School Connect (that is where I found my new room)
– Roommate Copenhagen
There are a lot more groups, but I personally think there are too many scammers in those and during my search, I only focused on the groups above. Note to the Danish groups: I responded to the posts in these groups in English and it was no problem what so ever 🙂
Not my personal experiences but some of my friends and colleagues found apartments or rooms on BoligPortal and DBA. You can sign up on these sites, be aware that BoligPortal costs money and it might not lead to anything. If you are already on a tight budget, save yourself the money for the deposit (more about it later) and stick to Facebook. Another website is FindRoommate, but it can be overfilled and you might not get an answer from the landlords you contacted.


---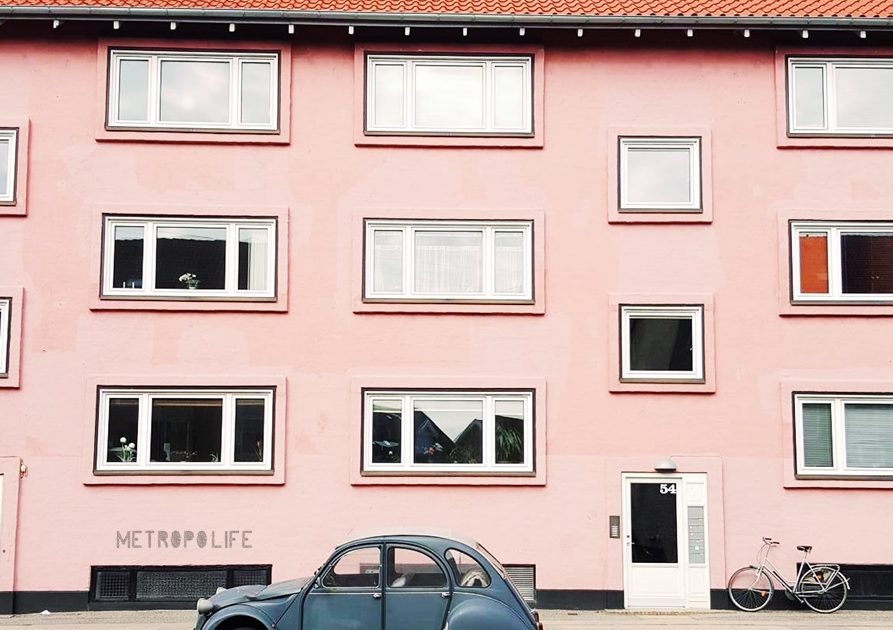 ---
How did I found the room I am staying in now?
I have to say that I am very grateful for having amazing friends who were very supportive and they helped me a lot to find a new place. I was tagged by a friend as the first one under a Facebook post and I contacted the girl who put it up and we got in touch. She was so lovely to choose me as her new roommate and I can't be thankful enough for that 🙂
So my advice for you, if you have the time then:
Live on Facebook, DBA or BoligPortal for a few days or even weeks. I know its hard when you have to study or work, but if you see that there are already 10 comments under a post, the chances are that double of that amount has already contacted the person who rents out the room. Be online whenever you can and just write them right away so you have a better chance to be one of the first to write them a message
Don't write too much about yourself. Let's be honest, no one has the time and nerves to read an essay about your hobbies. Write a short and informative intro and if they answer the message, you can always tell them more about yourself, where you have lived or what your hobbies are.
Compromise. I ended up paying almost double rent the first month, for both the old and the new room. Either way, it was worth it. Of course I didn't like to pay so much money, but on the other hand, I have a long term room now because I made that compromise. For example: If you need a room in January but get a room which starts from 1st December, my advice is: just take it. It is better to pay one month rent than to risk being homeless because you couldn't find anything or paying way too much for airbnb in January.
Be aware though!
Sadly, there are a lot of people who take advantage of desperate students looking for a room. You can compromise on paying a bit more money for the first month or even the second, but don't compromise if the room is insanely expensive! Moreover, avoid rooms without CPR and registration and lastly, don't fall for the scammers who are away but will give you the keys when you send them the money (via Western Union usually).
---
---
So keep in mind:
I would say a reasonable price for one room in Frederiksberg, Vesterbro, Nørrebro or Østerbro would be around minimum 3500kr to 4500kr for one person and up to 5500kr tops if the room is huge, very central and modern. I would never pay more than that for these locations. Nordvest, Valby, and Amagerbro could be a bit less pricey. Right now I pay 4000kr for rent (without electricity, gas and wifi – so that comes on top but never goes above 4600kr), and live about 8 Minutes by bike from Copenhagen Business School and 1 Minute walk from a station and a bus stop.
An appropriate amount of deposit would be max. 3 times the monthly rent. I saw posts where landlords want 5 months pre-paid rent and up to 20.000kr deposit. Better not get involved with that, since this already looks overpriced, I would assume the rent would be overcharged as well.
Don't take a long-term room without CPR, since you need the registration to do pretty much everything in Denmark (read about why CPR is important here)
Take care of scammers. Right now there aren't many around but when the new semesters begin, they are flooding Facebook groups with room offers that are too good to be true (read about how you can spot a scammer here)
And last but not least, read the contract and ask a Danish friend to look over it for you. As far as I know, the contract only holds up in court if it is in Danish. Make sure you don't overlook hidden costs or sketchy extra charges (for renovation for example). Only pay the deposit if you have seen the contract and pay it only via bank transfer so you have proof in case something goes wrong.
PDF with all the important information and budget to live in Copenhagen:
I hope this article helps you to find a place, avoid scammers and overpriced rooms. I wish you the best of luck finding a new place to stay and remember to keep your heads up. Even if the situation seems hopeless sometimes or the apartment where you are stuck in right now is a total sh*thole (believe me, I have been there), you will eventually make it through this phase and happily look back one day from a cozy room, where you feel home 🙂
Follow my Facebook Page for updates and articles about living in Copenhagen & Denmark, Traveling and random thoughts 🙂
Don't hesitate to ask me in the comments or via Instagram if you have any further questions.
Check out my next blog post about Learning Danish and Why I moved to Copenhagen, Denmark and whats next? 🙂
---
Best of luck, Tuni ❤️
[instagram-feed]
Feel free to leave a comment!