Last week, when the cold days faded away and the temperatures were above 0 °C, I decided to take a walk from Copenhagen inner city to the Lakes and Norrebro. It was the perfect break from studying for my exam and a good way to get some fresh air and some sunlight
(which we all know, is a rare occasion in January).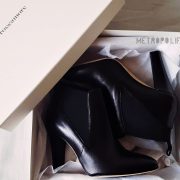 Before I meet my friend, I had the idea to take some pictures to share the walk and inspire some visitors (and maybe locals and expats) to see these beautiful parts of Copenhagen through my eyes and since the Copenhagen based brand Roccamore challenged me to walk a day in their shoes,
I combined it both – a walk with pretty high heels and pretty sights!
Here awesome lovely places in town that never seize to amaze me 🙂
Islands Brygge
We start the walk by the canal at Islands Brygge, which already is the first amazing spot in Copenhagen. The modern architecture by the water, the impressive royal library and the cute yellow ferry buses passing by – the perfect spot to start our tour. I think I have been here a thousand times, in every season, during rain, sun and grey sky – and every time I am at Islands Brygge, the canal and the modern buildings are beautiful in their own way, in a new light, in its own charme 🙂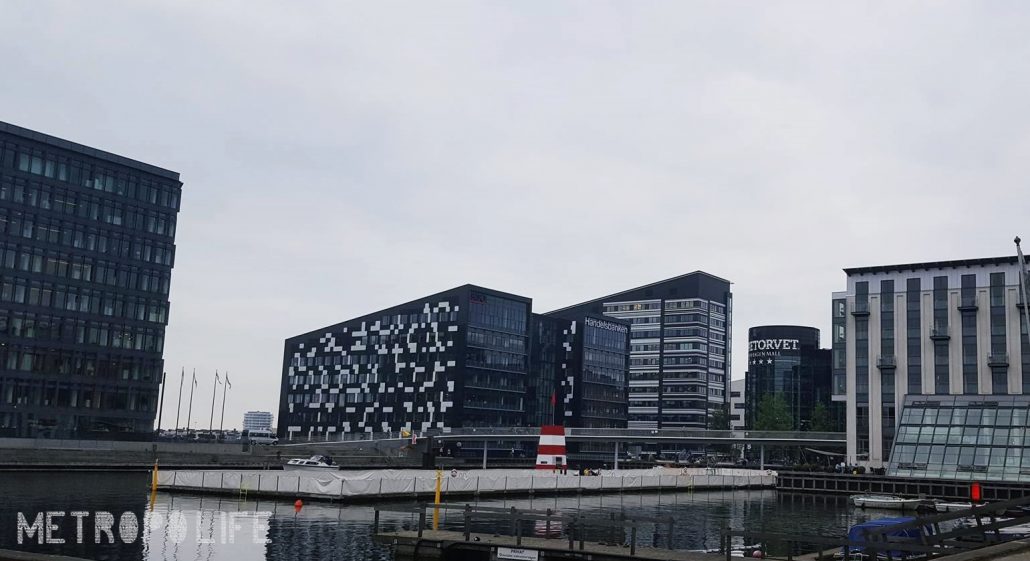 No matter if summer or winter, this area is always stunningly beautiful and the architecture is gorgeous!
Magstræde and surrounding streets
Lately, my Facebook and Instagram has been filled with beautiful shots from this colourful street: Magstræde. It is located just a few minutes from the City Hall and for me, it is THE stereotype Danish street. This is what I had in mind when I first thought about moving to Denmark 🙂 Cute buildings in all different colours, bikes in front of facades and small cafés around that are inviting you in for a great time with friends, sharing a hyggeligt moment with them and let the daily stress and sorrow behind.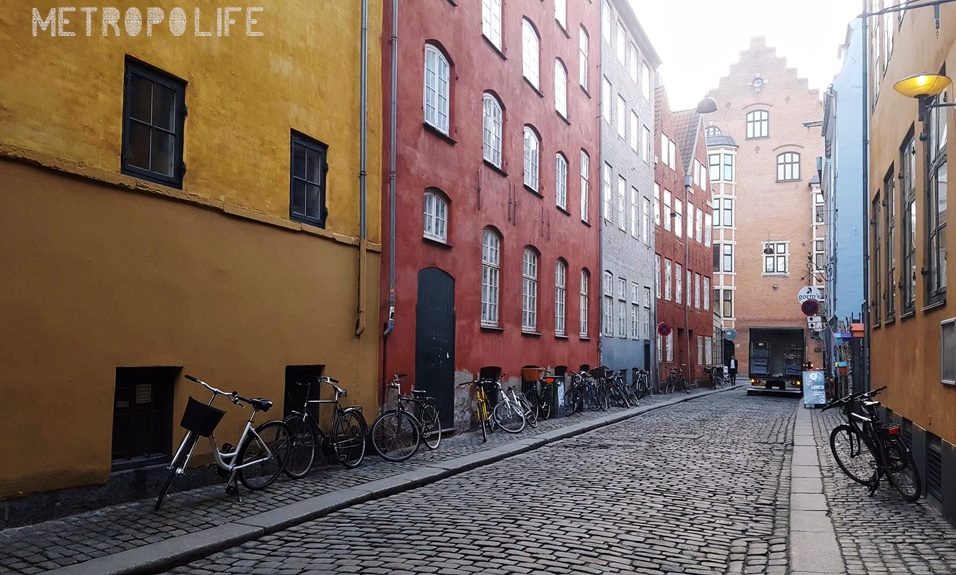 ---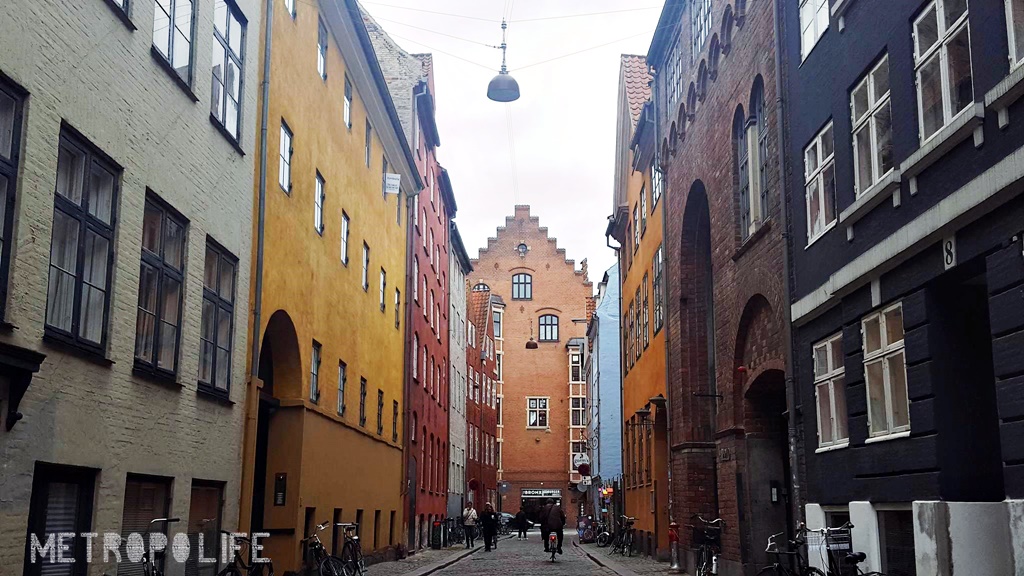 That all was the embodiment of the Danish lifestyle for me, before I actually came here and most of it turned out to be true. This is why I like this street in particular, somehow it makes me remember all the expectations and curiousity I had before I dared to move to Denmark (for those of you who didn't know, I never have been to Denmark for a single day before I moved here to study. Just a random fact).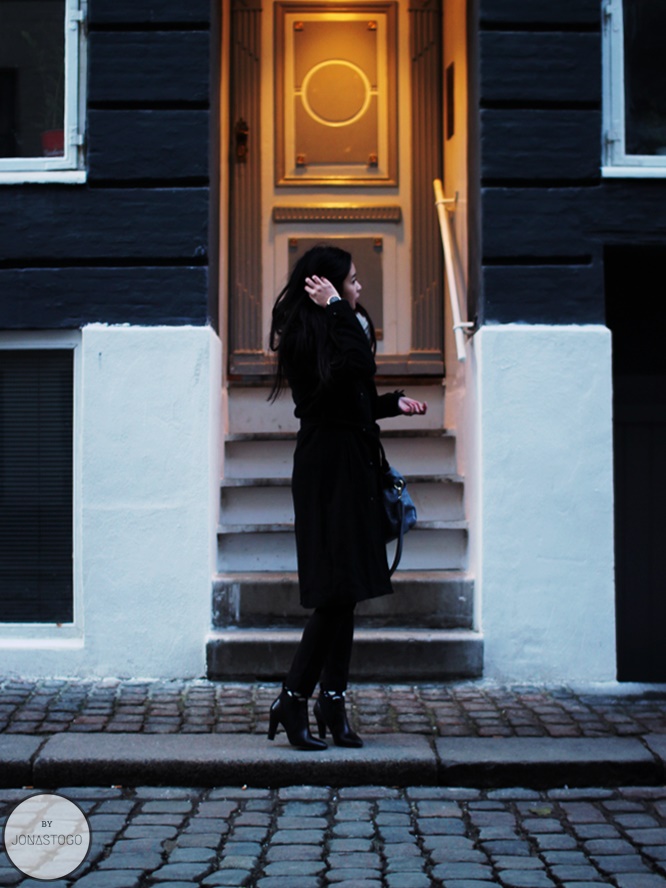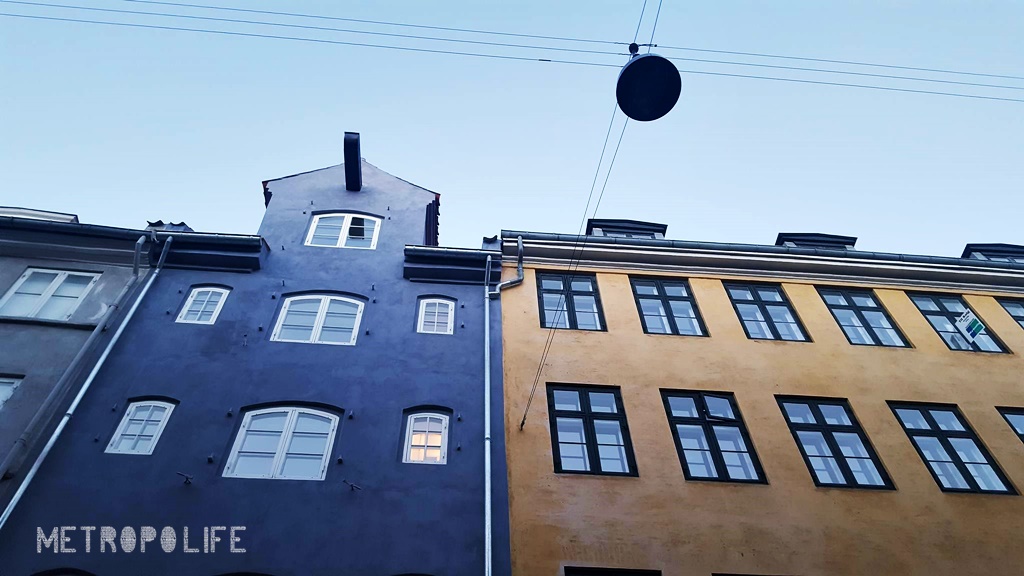 [av_sidebar widget_area='Add' av_uid='av-59aeec']
Looking back, I couldn't be happier about the decision to live here and standing here with all the colourful houses in Magstræde, the bikes, and the cobblestone streets, I remember that I am lucky to live in such a wonderful city.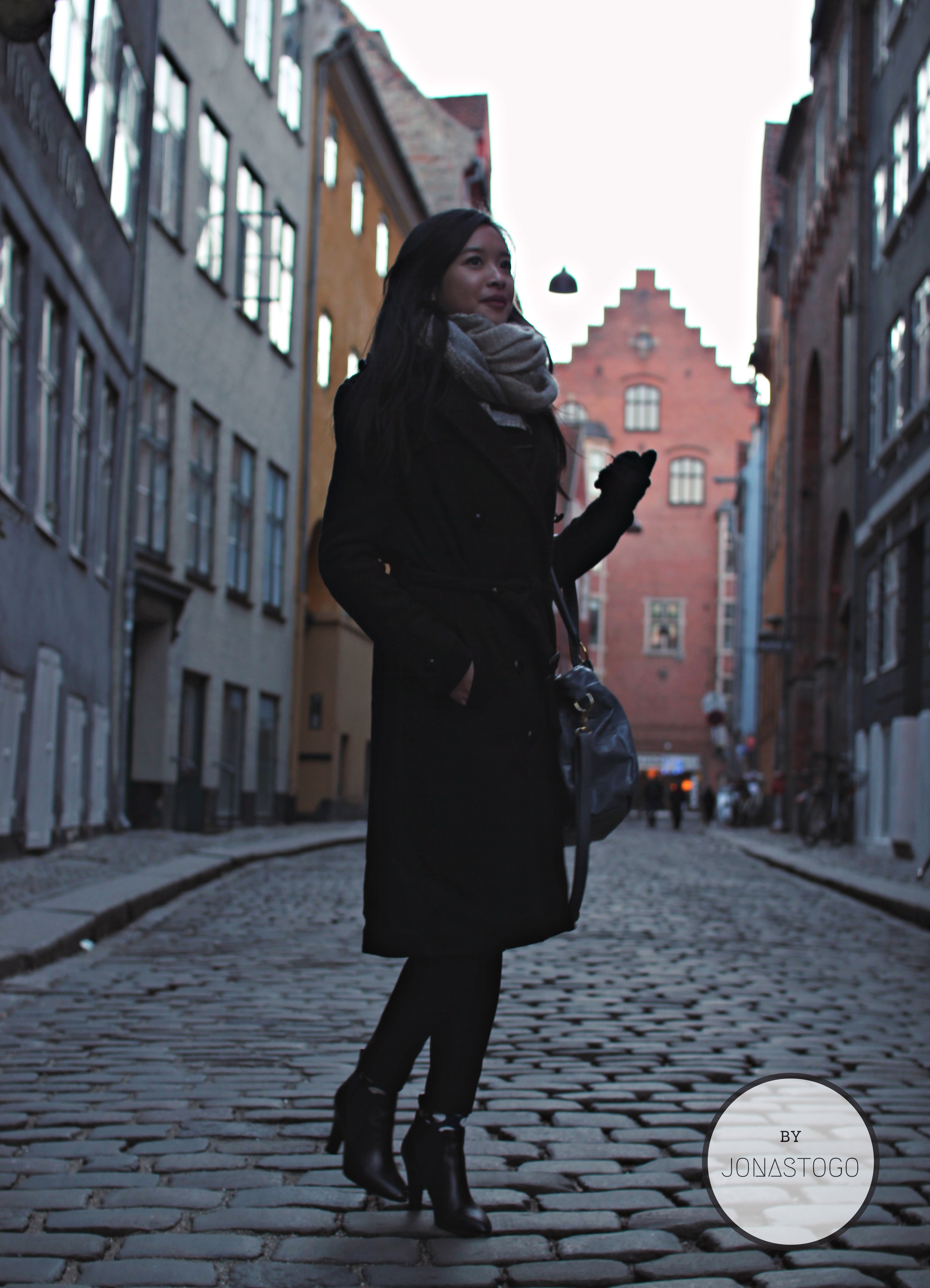 Let's continue the walk through Copenhagen. Our next stop:
Søerne – The Lakes
If you pass the City Hall Square and walk along H.C. Andersen's Boulevard, you will get to the beautiful lakes in the middle of Copenhagen. Søerne, which translates to "the lakes" consists of 3 artificial, retancle lakes and they are a gorgeous sight no matter what season.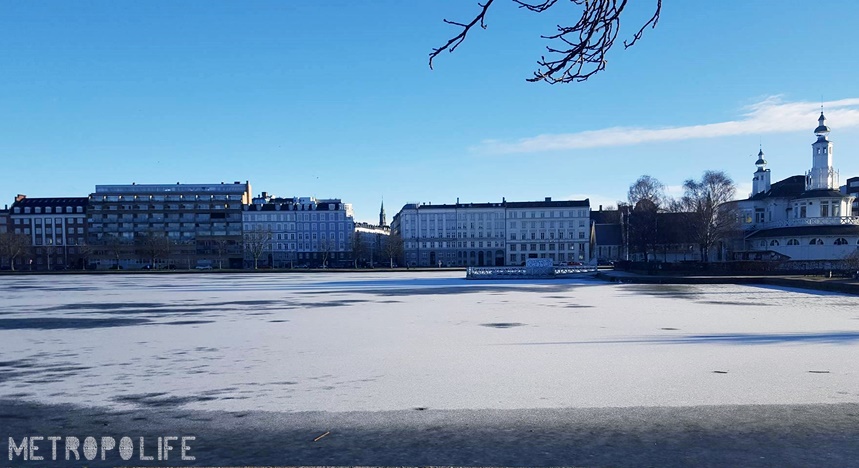 Last week the lakes were partly frozen, and the swans and ducks were swimming or sitting on the quite thin layer of ice. Usually, if it's colder and the surface is entirely frozen, the birds get replaced with courageous people walking and skating on Søerne (disclaimer: I read somewhere that it is not really allowed to do that, FYI).
I always love to bike or take a walk around the lakes. This day, it was the first time I did it in high shoes though – but my mommy didn't raise a quitter so I walked around one lake in my high shoes like a champ 😉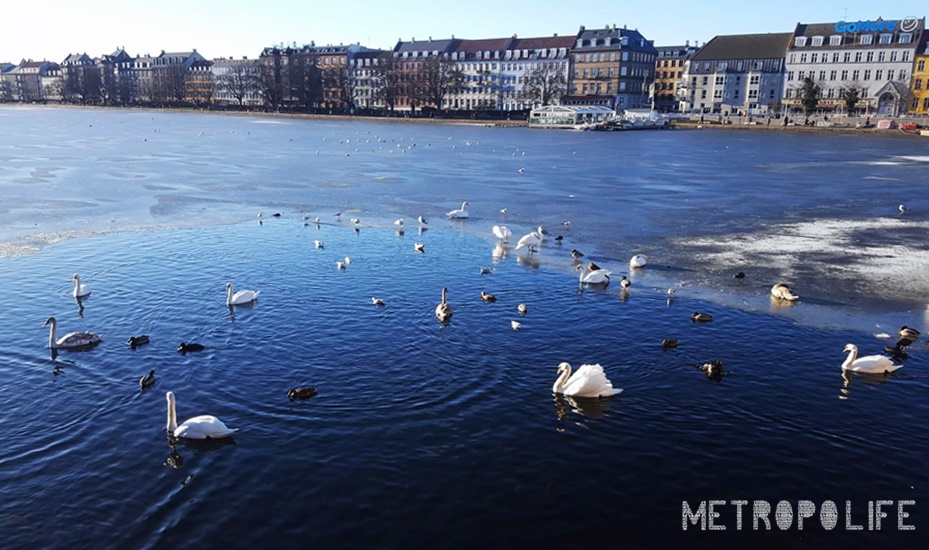 Personally, I think it is the most beautiful time to go to the lakes when the sun rises or goes down. Because if you are lucky, the sunset will turn the sky pink, the lakes mirror the colourful spectacle and with the gorgeous building aligned around the river, it is one of the most beautiful places to enjoy a sunset in Copenhagen. Another place would be Amager Beach, but we come to that later 🙂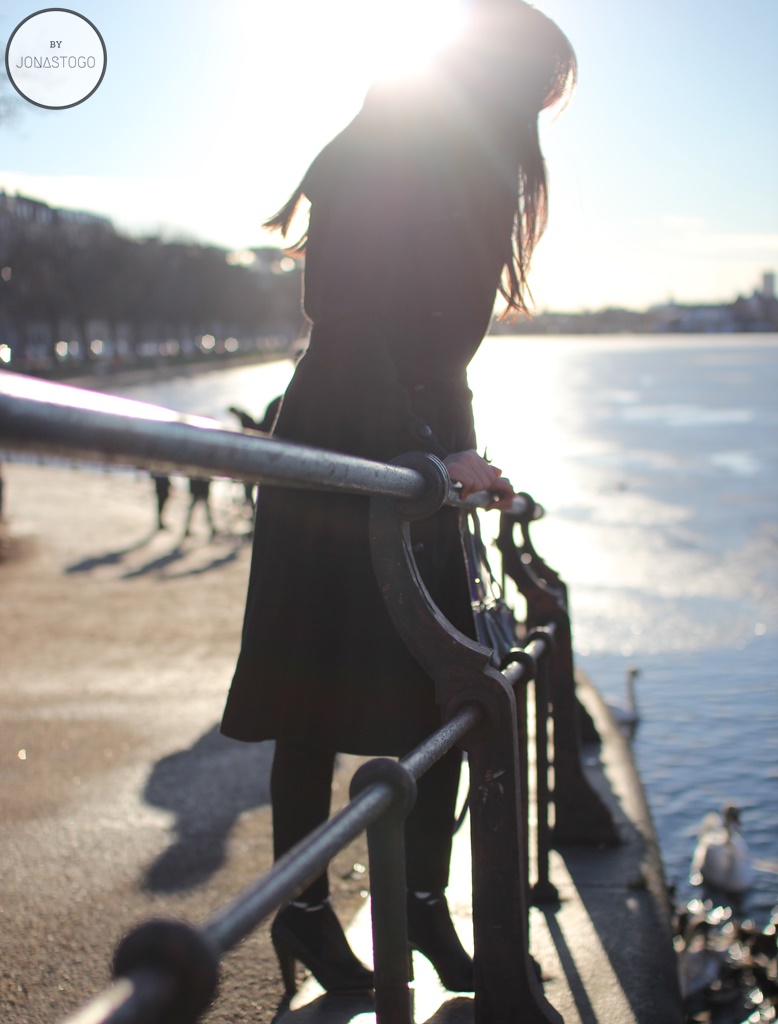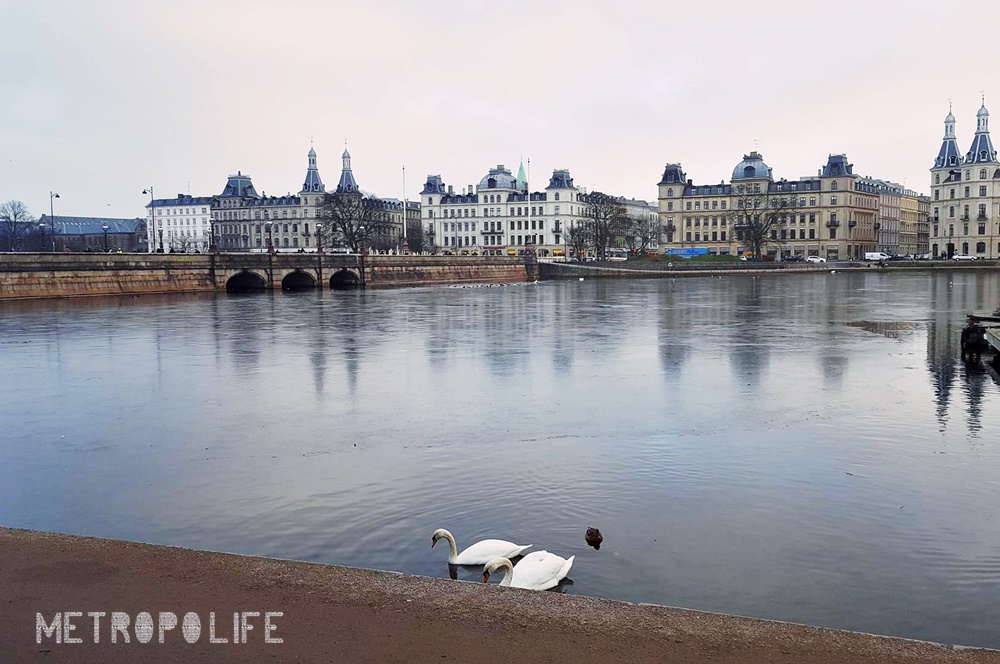 Not only Søerne are worth admiring, but also the little and surrounding streets at the lakes. I didn't only walk along the lakes but the streets around it as well. And of course, I am always amazed by the colourful houses. The facades in Copenhagen can really cheer you up, especially on a grey day, when the city tends to have a melancholic mood.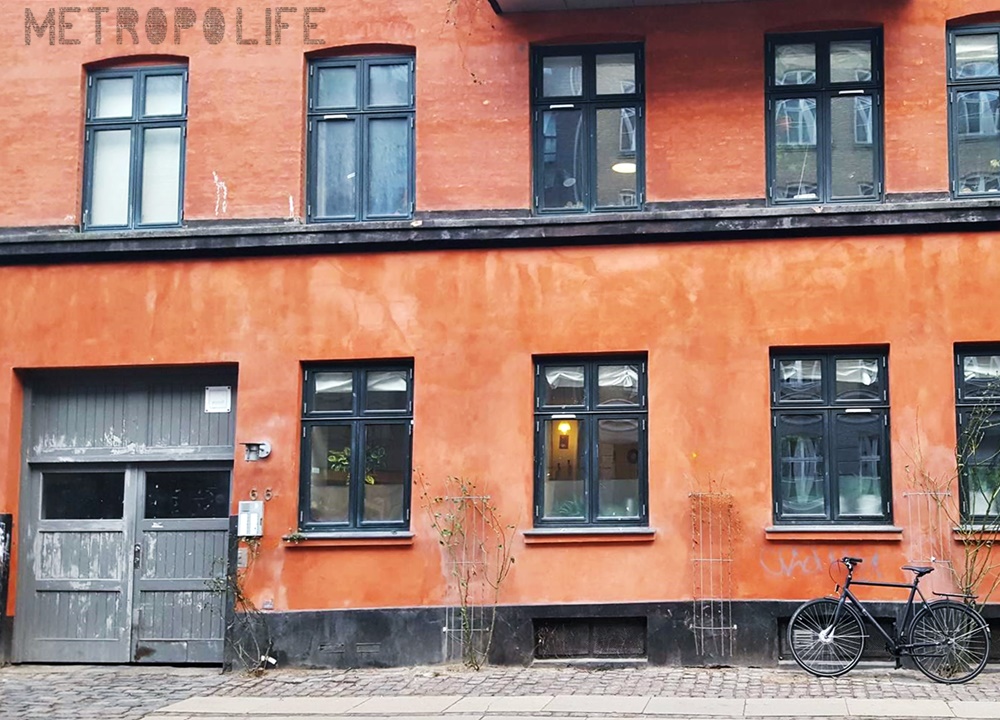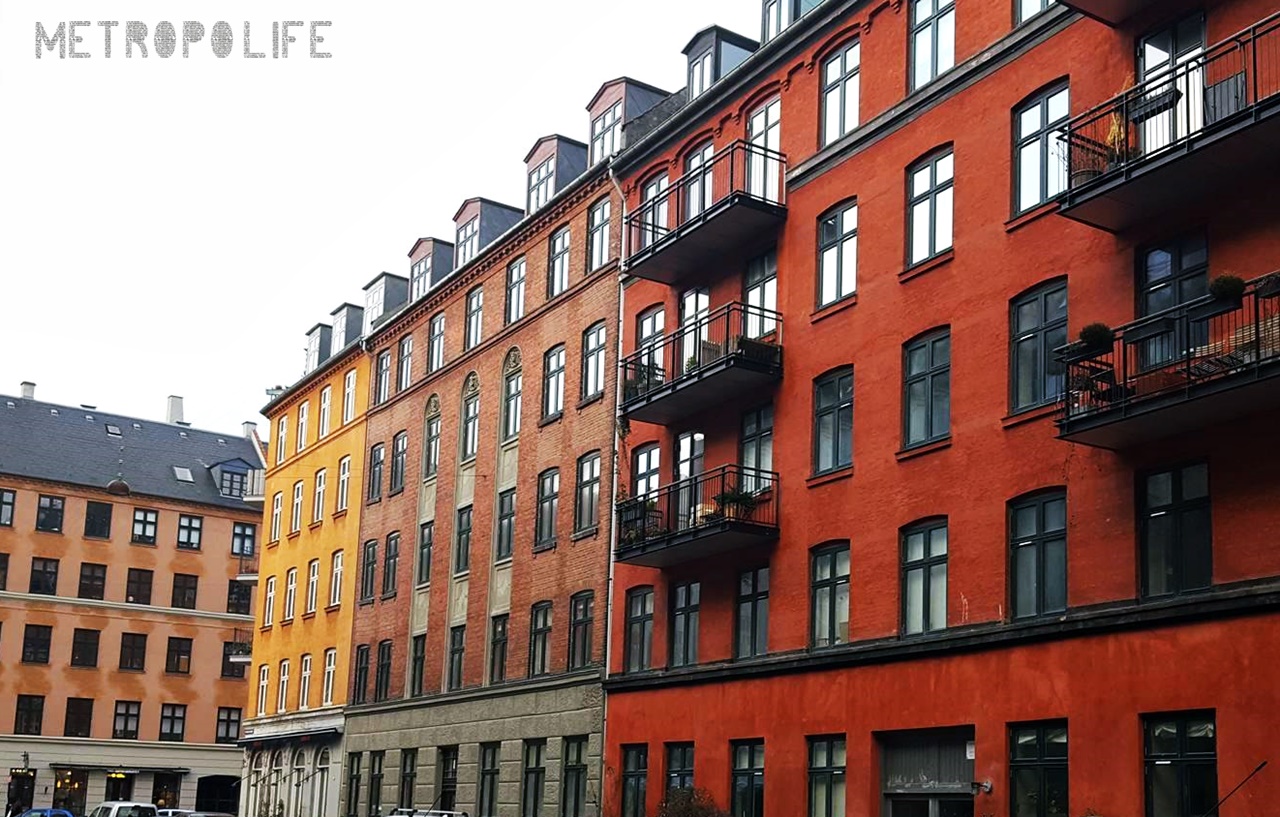 BONUS SIGHT: Amager Beach
Last but not least, I want to share some pictures with you from Amager Beach, where I went after my exam earlier this week. And no, I didn't go for a walk with high shoes on the sandy beach along the ocean.. that might have been too weird. Hope this doesn't exclude me from the challenge Roccamore 😛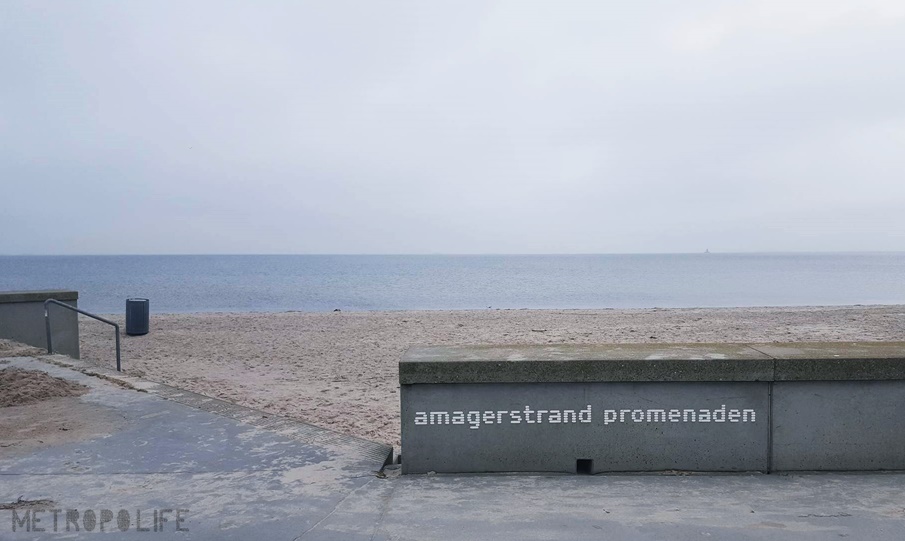 Anyway, Amager Beach is quite peaceful in winter and after my friend Gul-mina and I survived 4 hours Accounting final exam, we decided to walk out our sorrows. I think everyone who comes to Copenhagen should visit the Beach.. not necessarily for the sunbathing and swimming since we don't have that many warm days in Copenhagen, but to enjoy the sight.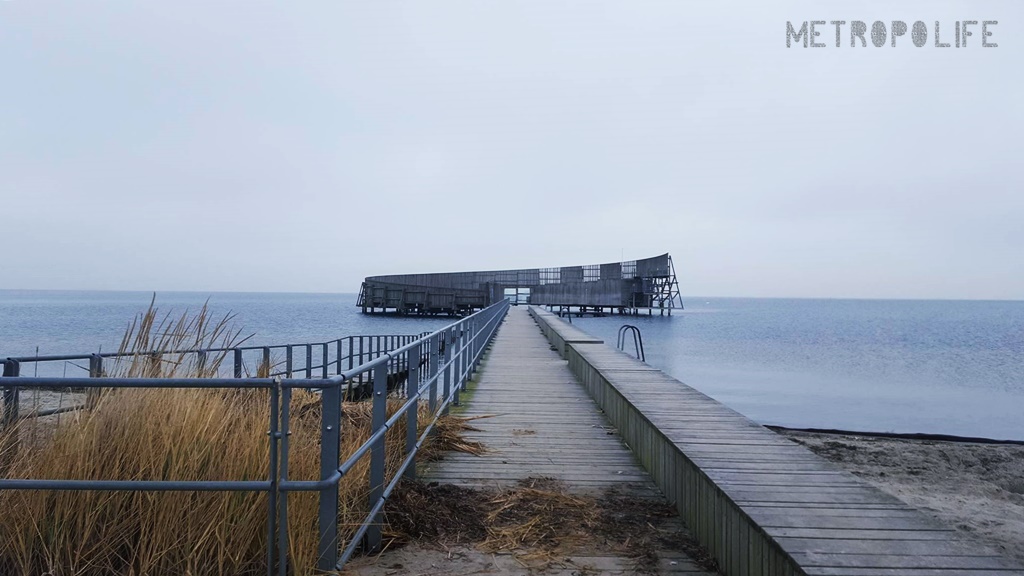 On a clear day, you can even see Sweden and the bridge connecting us with the friendly neighbours and you can see planes starting and landing at the airport close by (maybe the airport is build so close to the border, because in case the Swedes get too weird, we have a quick get away). All jokes aside, all this make a lovely view, that I enjoy..  every time when I take an exam since my university thought it would be a great idea to build an examination hall by the beach with pretty view.
[av_sidebar widget_area='Add' av_uid='av-3hxvms']
But well I realized something when I was inspired to write this post. Sometimes, I pass by a street or a place so often, that I forget to take a minute and enjoy the small, beautiful things about it. Especially during exams or when a lot of work is piling up, I seem to rush from A to B and stop admiring and appreciating the things around me for just a little bit. So this walk was really necessary for me, to take a break from the exams, to stop the search for a job for an afternoon or catching up with duties.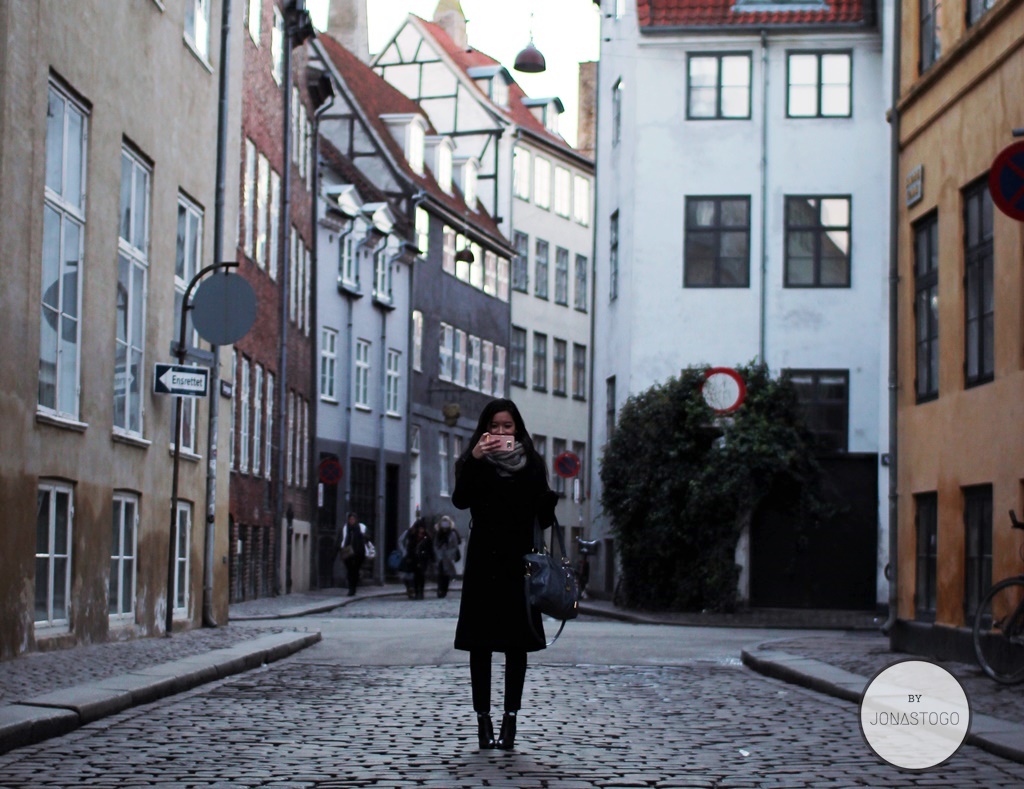 I hope you will have a wonderful day and enjoyed the (imaginary) little walk through Copenhagen together with me 🙂
Thank you so much Roccamore for the challenge and the inspiration for the walk in high shoes !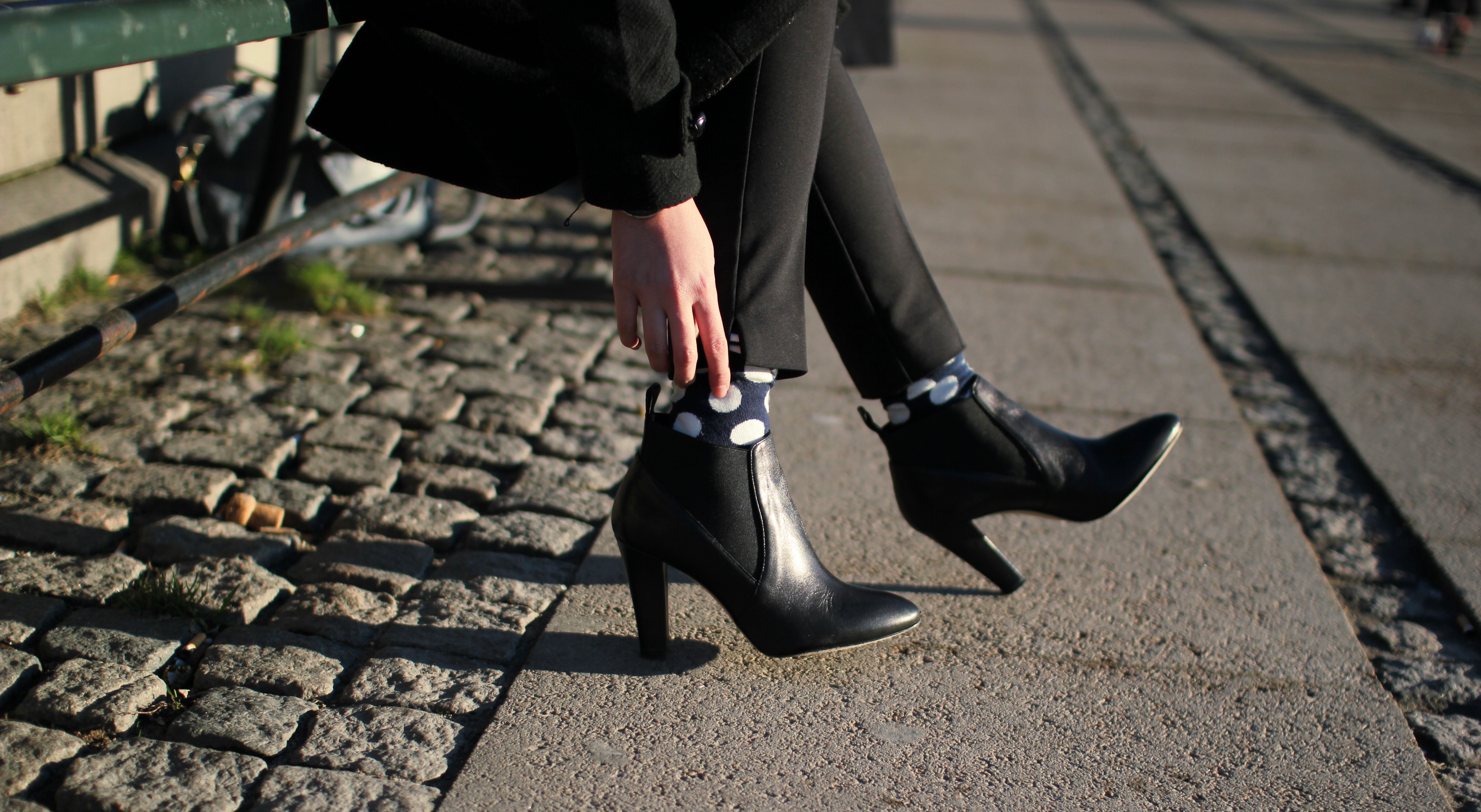 ---
Follow my Facebook Page for updates and articles about living in Copenhagen & Denmark, Traveling and random thoughts 🙂
[av_sidebar widget_area='fblike' av_uid='av-2lf6kk']
❤️
Feel free to leave a comment!