Well it's cold outside and here in Copenhagen, snow has been covering the city for the past days. So this is the perfect excuse to stay home and have some "hygge". People outside from Denmark recently start to catch up with the Danish tradition of just taking it slow, having a cozy evening or relaxed get together and feel hyggelig. Here is my view on it (article might include irony):
What is hygge
… some of you might ask, well if you ask a Dane they would answer something like this:
"You can not translate Hygge into another language, it is something only Danes have. It is something like coziness and relaxation, but that translation still doesn't cut it. You can't translate it, you have to feel hygge to understand".

Naaaw, I would say "cozy" or "gemütlich" in German is a good enough translation. So, what does it take to have a Danish inspired get-together with hygge? Some might say Netflix & Chill is enough "hygge" for them. I guess that is a way to interpret it too. You can have a hyggelig time by yourself too, with a good book, hot chocolate and a warm cozy place to relax, but I want to focus on the evenings with company today 🙂 So I will share you the essentials that you need to have a hyggelig time with your friends and family:
1. Candles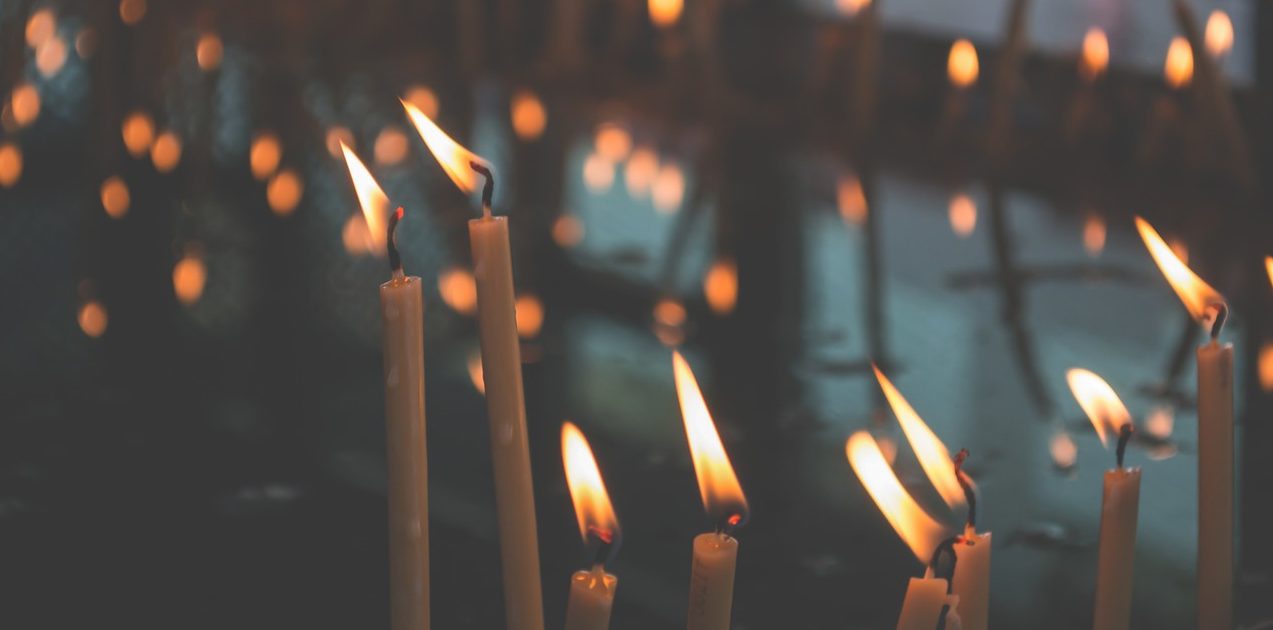 You have to create a cozy atmosphere with candles for the whole room. Not with one lamp that is bright enough to light up the room and be efficient though because that's not how the Danes like to do it and to be honest, a bright lamp is not helping to creat a cozy atmosphere right?
So you light up dozens to a hundred of candles all over the place and turn on 5 different small lamps around the apartment and create a sense of coziness. The lighting up the candles is a hyggelig time by itself.. Danes have a thing for open fires: candles, fireplace, etc. Make sure not to knock any candles over, otherwise it hyggeligt time is going to be a lit time.


2. Pillows and blankets
Well if you want some hygge, cuddly pillows and warm blankets are a necessity. It might get too warm with all the hundred candles in the room and the blanket but well, it is an essential and you can built a blanket fort with it if you want to! I guess that would be hyggelig as well 🙂

3. Sheep wool
I don't know why but every time I got invited over for a hyggelig evening at a Danish friend's home he or she had a (white) sheep wool fluffiness. Well it is a rug kind of thing, which doesn't necessary have to be on the floor. It's on the chair or the couch as well, only for decoration purposes. I have no idea why it is there all the time and in 99% of the Danish apartment/homes I get invited to, but it seems like an essential detail for hygge.
[av_sidebar widget_area='Add' av_uid='av-l5891x']
4. Tea or wine
Depending on the mood (and goal of the evening) you either have a cup of tea or coffee to relax or you pour some wine and see what happens. Either way, hygge doesn't work without a proper drink (and delicious snacks or candy).
5. Company

The most important and hardest part to find for a hyggelig time: good friends. No hygge time without good company, with whom you feel comfortable, relaxed and happy. And there is no Tinder for friends, so you just have to find them in real life, face to face and without any swipping. Gez, that is indeed the most difficult essential for hygge! But if it still happens and you find yourself alone, don't give up on your hygge time, you fulfilled 4 out of 5 points already!
Here is what you can do: In the case that you will find yourself without company, you can have a hygge time by yourself, read a book, watch a movie or just start blogging about the essentials for "hygge" 😉 With that being said, have a hyggelig time everyone and stay warm 🙂

---
Just in case when you really want to find out what "hygge" really means and what Danes usually do when they hygge: they relax, enjoy themselves, eat and drink delicious things and have a good time. Easy as that 🙂
For all my German readers, you can see the Galileo report on Hygge where I showed the ProSieben team around in Copenhagen 🙂 (Link here: ProSieben.galileo.tv/hygge).

The video can only be watched in Germany, so here is a slide show with some impression from that day 🙂 A big thank you to my lovely friends Anna and Thuy-Phuong for taking part of this project with me ❤️
[av_slideshow size='gallery' animation='slide' autoplay='false' interval='5′ control_layout=" av_uid='av-jgvjgl']
[av_slide id='2784′ av_uid='av-h1qbn9′][/av_slide]
[av_slide id='2786′ av_uid='av-fn3en9′][/av_slide]
[av_slide id='2785′ av_uid='av-dg9tv9′][/av_slide]
[av_slide id='2787′ av_uid='av-d6bw2d'][/av_slide]
[av_slide id='2789′ av_uid='av-aozl11′][/av_slide]
[av_slide id='2798′ av_uid='av-9o3s3p'][/av_slide]
[av_slide id='2788′ av_uid='av-7pm22t'][/av_slide]
[av_slide id='2799′ av_uid='av-64z3at'][/av_slide]
[/av_slideshow]
Since the link doesn't work outside of Germany, you can not watch it outside the country or you can help yourself and change some settings (VPN service). In all seriousness, it was a great experience to work with the German TV broadcaster ProSieben on this project and it was a fun time to show them how the Danes relax and hygge 🙂 Thank you so much to the team for having me!
[av_sidebar widget_area='Add' av_uid='av-3u5p1x']
That was my guide to hygge – If you  want to read up more about hygge and its meaning, you can google the word and you will find a lot of articles and videos on how to create hygge in your home.. but I guess if you need a guide, you don't do the hygge right (hey that rhymed!) 😀 Thank you so much for reading ❤️ Make sure to check out my previous post about the beautiful spots in Copenhagen
Follow my Facebook Page for updates and articles about living in Copenhagen & Denmark, Traveling and random thoughts 🙂
[av_sidebar widget_area='fblike' av_uid='av-29iq9x']
Tuni ❤️
Feel free to leave a comment!