Edit: This post was from last year but the Frost Festival is back! On Sunday the 4th February the "Frost Festival" is returning to Copenhagen. For the next weeks until the 25th February, many exhibitions with lights and music will be installed all around town and of course, the highlight is the glowing triangles. "The Wave" consists of forty, interactive triangles gates that make the visitors feel like going through space and time travel. More information how to find them and pictures are further down the article 🙂
---
The Article last year about Frost Festival 2017:
The Social Media feeds have been full of glowing triangles in Copenhagen and I was wondering when I saw all the pictures on my Instagram:
What is this, where did the display come from and where it was located? Luckily, I got convinced to go for a short walk last weekend (even though it was freezing by the water!) and we went to visit the new art display called "The Wave" on Ofelia Plads. You can read below how to get to Ofelia Plads.
I had so much fun seeing and taking pictures of the glowing triangles, even though it was windy and cold, but hey, it's Denmark I should get used to it and stop complaining by now right? 😉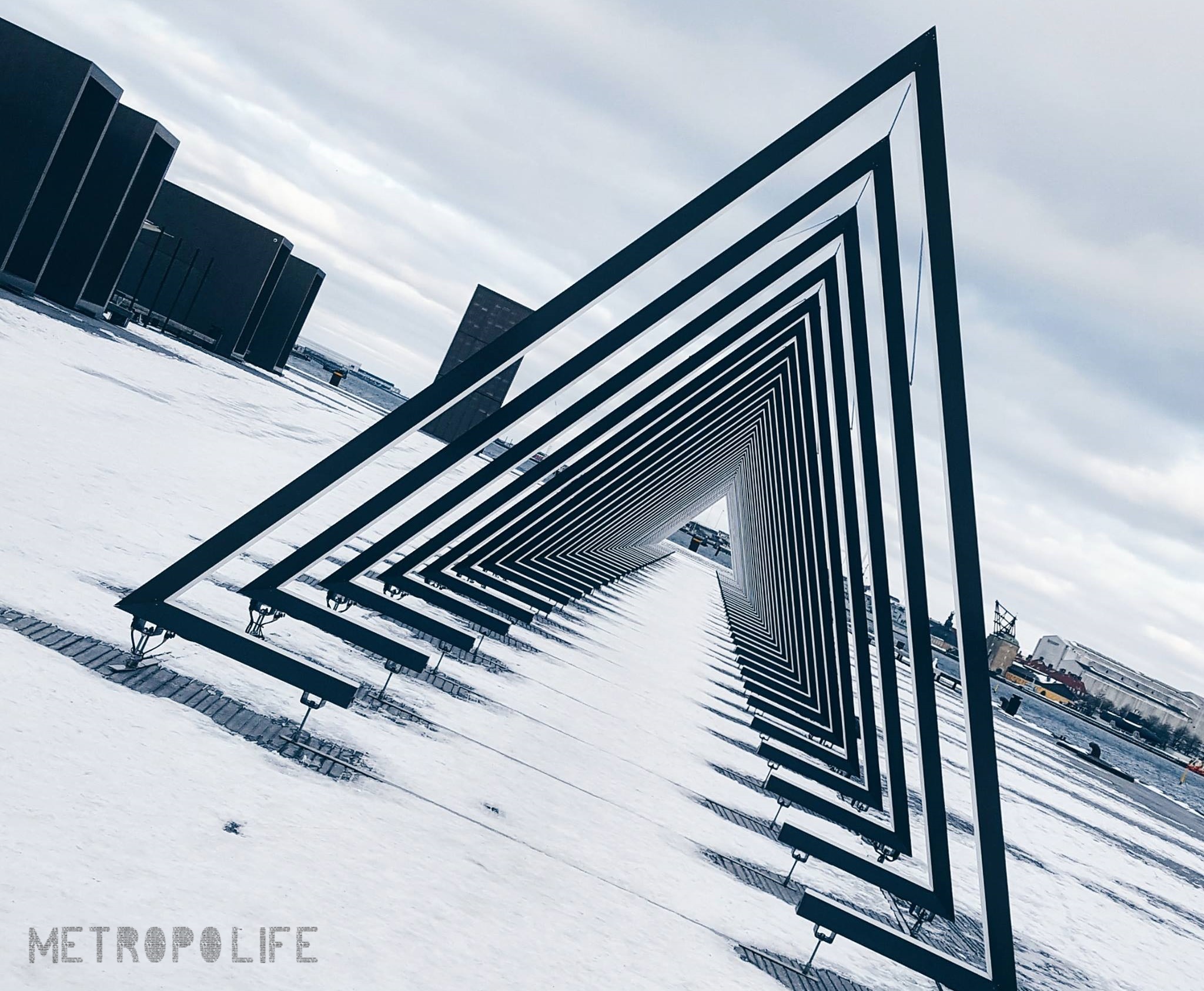 The triangles are called "The Wave" and it is a part of the Frost Festival in Copenhagen.
"The Wave" consists of forty, interactive triangles, which lines up parallel behind each other. The triangular gates are glowing and making sounds.. and for me, they seemed small in the pictures but when I went there and stood underneath, I realized that they were huge! (I looked it up, the triangles are about 4m tall).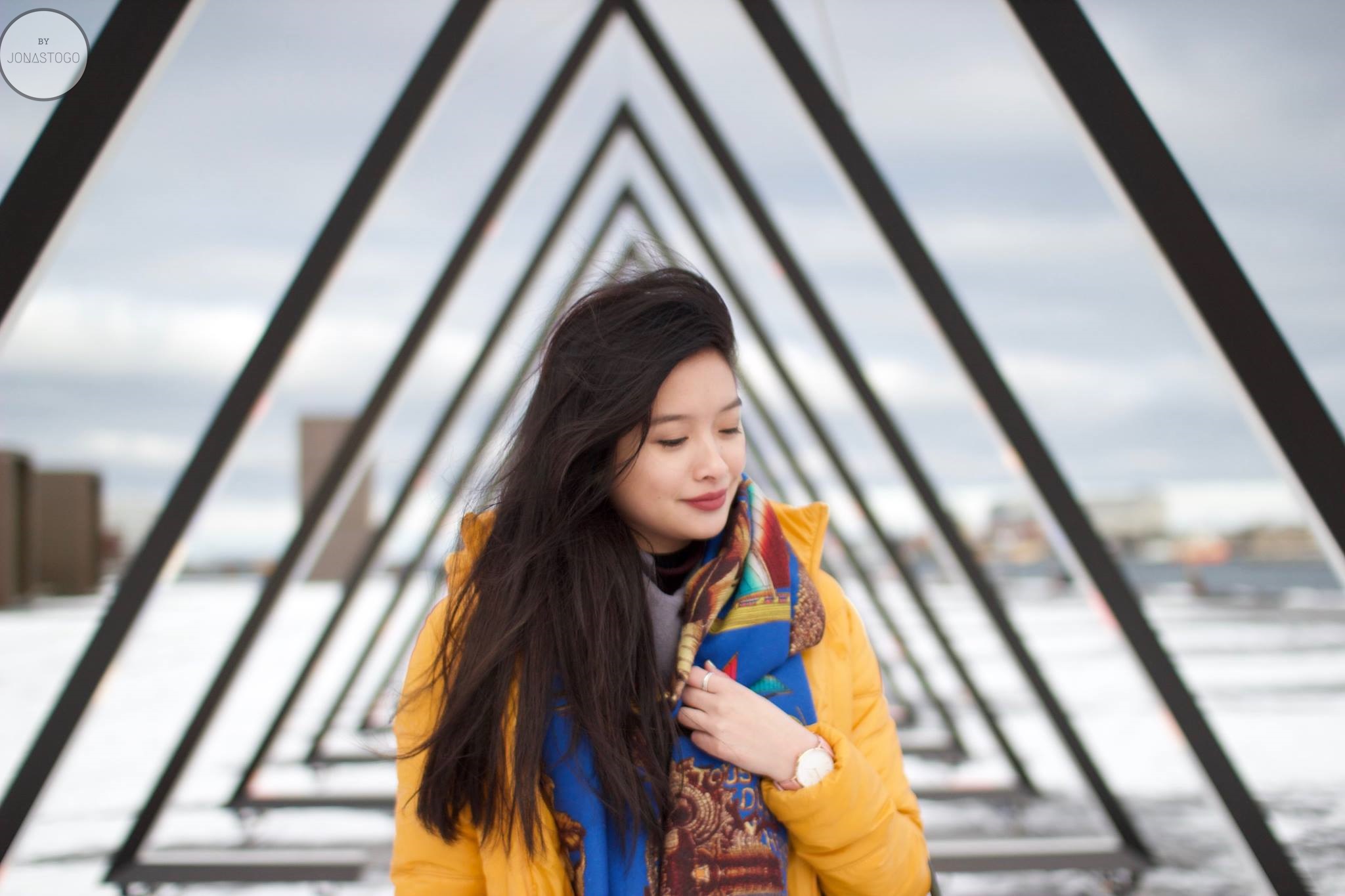 [Photo taken by Jonas Togo]
[av_sidebar widget_area='Add' av_uid='av-6ikf1e']
It was not very crowded when we were there on a Saturday afternoon. "The Wave" has been on my Social Media feed for the past days and it seems like no matter if you go there at night, at daytime or during the sunset, it is always an interesting and pretty spectacle. It was also really beautiful when I finally got to see it in person and not through pictures. First, it somehow reminds me of the movie Inception but after a friend commented under my picture on Facebook, I can not unsee the similarity to the "Seven Nation Army" video from The White Stripes.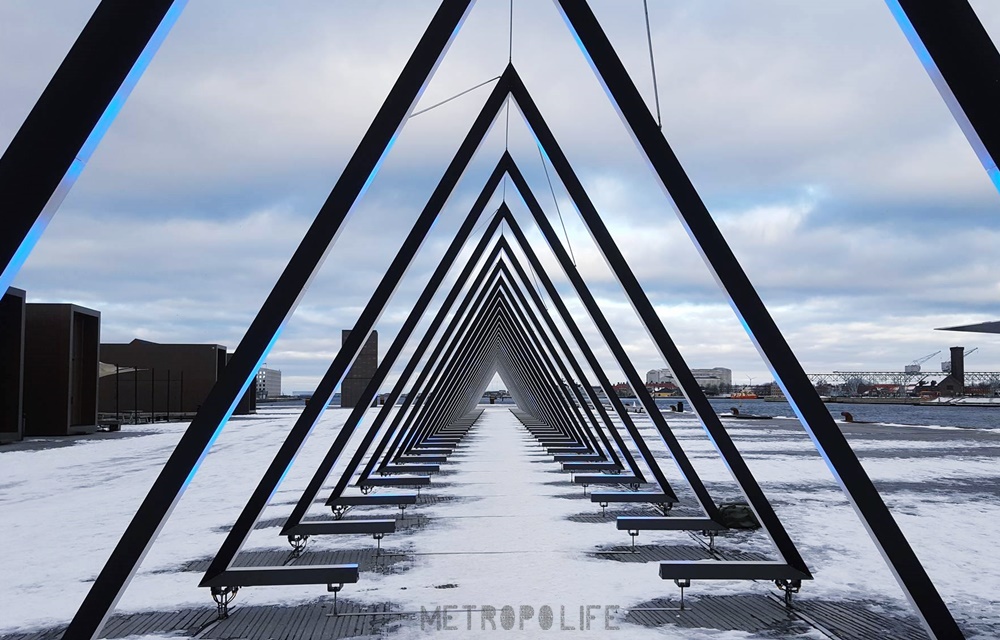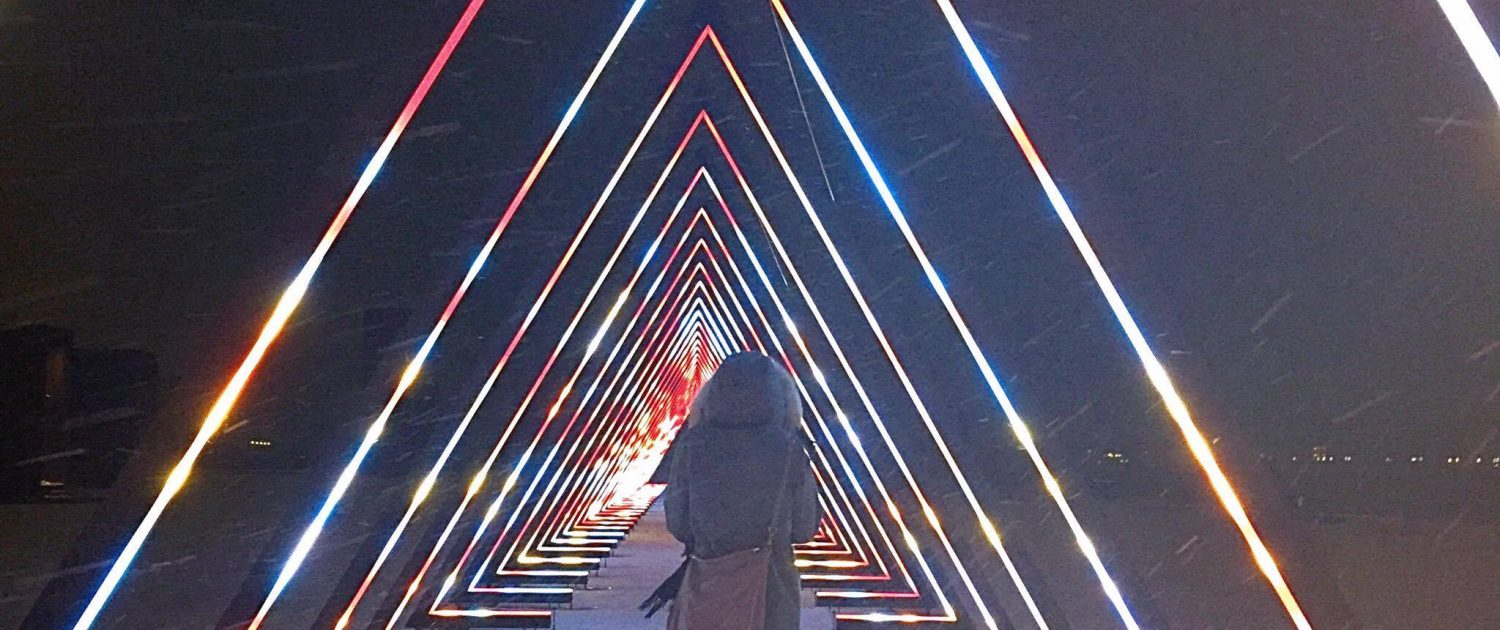 [av_sidebar widget_area='Add' av_uid='av-4tfexe']
If you have some time the next weeks, you should hop on the train and metro, start your walk from Kongens Nytorv along the harbour towards Nyhavn. Close to the Royal Danish Playhouse you will see "The Wave"on Ofelia Plads. Here is the address for Google Maps purposes: Kvæsthusbroen, 1250 København
It should be even more spectacular at night time when you can see all the different colours in contrast to the dark sky. I hope you will enjoy the Frost Festival in Copenhagen 🙂
Have you read my latest articles about How could I afford travelling 10 countries in 2017 and Tips for learning Danish 🙂 I hope you will enjoy them too!
Tuni  ❤️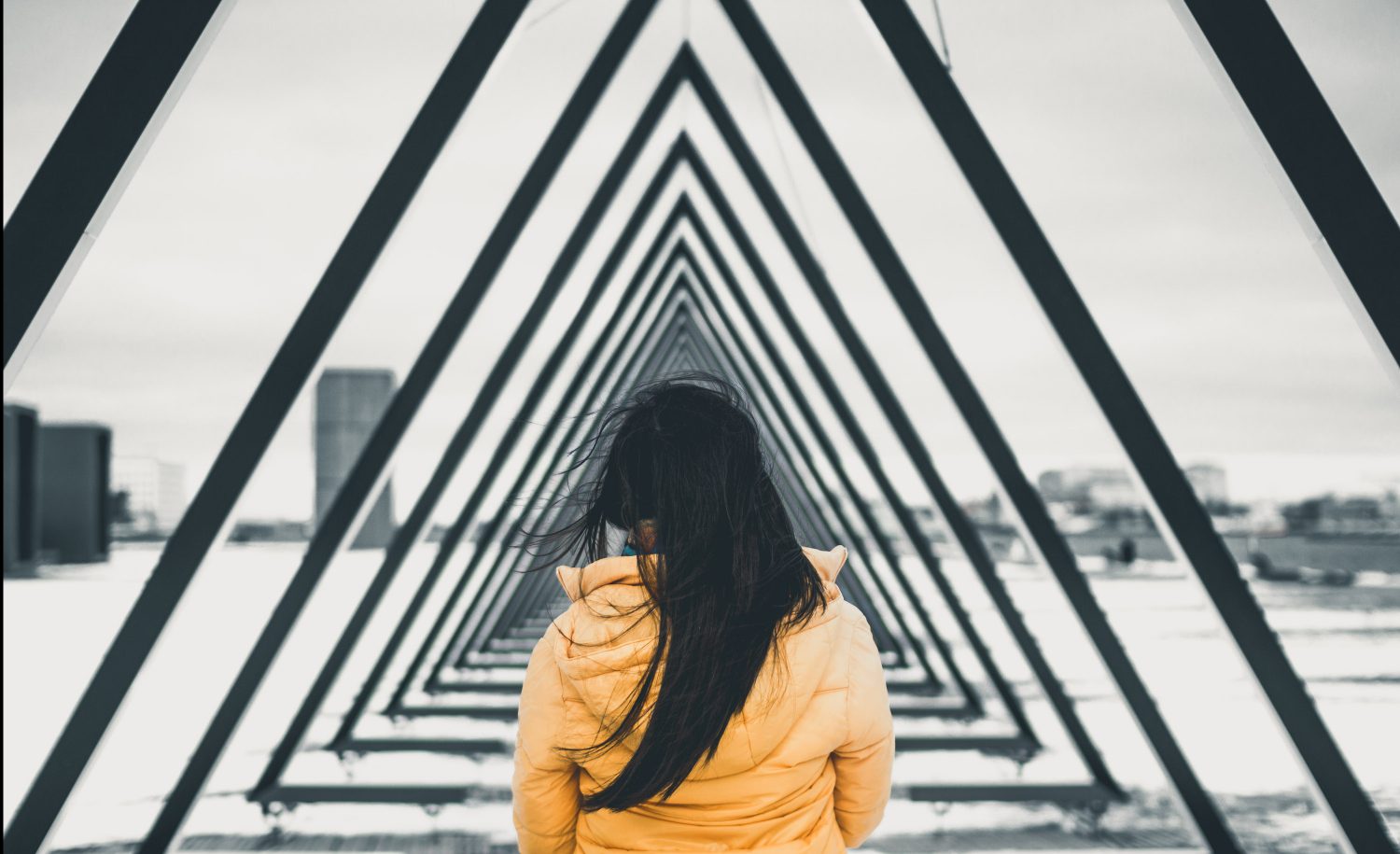 [Photo and editing credit to Jonas Togo ! Thank you for taking these amazing pictures 🙂  ]
Follow my Instagram and Facebook Page for updates and articles about living in Copenhagen & Denmark, Traveling and random thoughts 🙂
[av_sidebar widget_area='fblike' av_uid='av-36s7ua']
❤️
STAY IN TOUCH
[instagram-feed]
Feel free to leave a comment!