Since I been living and moved back and forth to Taipei half a dozen times in the past 2 years, I want to share my experiences. I both rented a room and apartments in Taipei (around the red line). I came here first as an exchange student and now I finally settled here again to start my own company, so I can both share my experience searching for a place as a student as an expat who immigrated here.
Here are some tips on how to find a room/apartment in Taipei and Taiwan in general, what to consider and which prices are appropriate for which area and where to look for a place 😊 You can download a PDF with the most important information on the bottom of this article.
Join Facebook groups
I guess that's the first and most basic step. Join apartment groups related to finding apartments. The ones I used are listed were:
Rooms For Rent – Taipei!
Looking for Roommates or Apartments in Taipei and Taiwan.
Rental Apartments in Taiwan
When I moved to Taipei for my exchange in 2017, I looked for my room in these groups. The first weeks I spent in a female-only hostel with my own little room and a shared bathroom while looking for a place to stay and it took me 3 weeks until I found a place that fit both my preferences for location and price. I paid around 12.000 NTD for a room in Dongmen, with 3 roomies, two bathrooms and a small kitchen.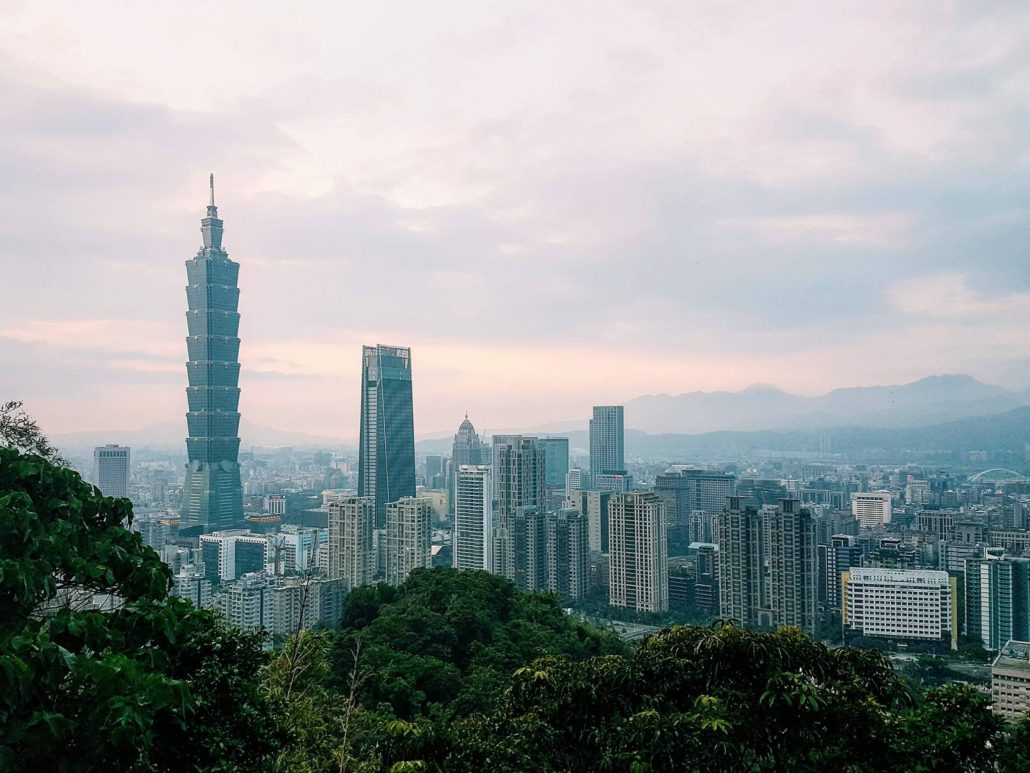 Check websites and apps
The Facebook Groups can be over-flooded sometimes, especially during the beginning of every semester. So yeah, I was living that hostel life. Some of my classmates had to camp out in a hostel longer than I had to or they had to pay pricy Airbnbs.
When I moved back to Taipei last autumn, a platform was recommended to me by my friend. The website is called MyRoomAbroad and it is easy to navigate and it's all in English. You can search for short-term and long-term places.
My Room Abroad was co-founded by a previous exchange student who came to Taiwan and struggled a bit to set up his new life chapter here. So now, the platform helps students not only with the housing issues but shares events and blogs with tips on how to live and travel around Taiwan.
There are also some Taiwanese websites such as
591.com.tw that got recommended to me. You can use Google Translate to manage your way around, however, you probably need a friend in Taipei to help you out and call the landlord and set a viewing day if you don't speak the language. My best friend and I had countless appointments within the timespan of one month to view a room or apartments but they either got canceled or after the viewing, the landlord ghosted us, said we weren't trustworthy or came up with some extra costs which were not listed. Moreover, most of the places on these local websites are having a 1-year contract minimum without the possibility to break the contract without paying a fine or part of the deposit. So for exchange students or people who just stay on a short-term basis, this is not the best place to search for a room/apartment.
For me and my best friend, it worked out after a lot of letdowns and frustrations, and we are living in our dream apartment in Daan district now, 34.000 NTD rent for 110 sqm, two bedrooms, and two bathrooms. We were the second to view the apartment and were really persistent. I attach my VLOG from our apartment hunting month below if you wanna see the stressful month when we had to relocate within Taipei.

What to consider before moving:
Before moving and signing a contract, especially for a room you found yourself when you are an exchange student, you should take some aspects into consideration
If not stated, ask about extra costs (internet, water, electricity) and if they are included in the contract. Ask about trash service, otherwise, be prepared to run after the trash car.
If you rent an apartment, ask about who is liable if something in the apartment breaks.
Also, if it is not clearly mentioned, make sure the room is furnished, so you don't have to buy a new bed, mattress or table just for a semester.
Ask about the contract and how long you are bound to it. I signed my contract for my exchange semester which was for a 1-year lease, however, I was upfront and said I only stay for 6 months. So, I could get out of it because I found a tenant who took over my lease.
Some prices and areas in Taipei:
If you are here to study, you definitely want to live closer to campus. I heard quite nasty things about dorms though and lack of privacy, that's why I decided not to move into the dormitories of my campus 2 years ago and rent my own room in the city (around Daan).
Prices for rooms (including internet, electricity, and water) should be around 11.000 to 16.000 NTD for "inner" Taipei, such as Daan, Shida, Taipei Arena, Gongguan, Songshan or Zhongshan. All these places usually are close to a MRT station. Xinyi area is usually a bit pricier. A two-room apartment would be around 25.000 NTD to 40.000 NTD minimum but it can go up to 50.000 NTD depending on how new the condo and the apartment complex is.
If you are looking for a room further outside, such as New Taipei City, Yonghe or Shilin, the rooms should be under 12.000 NTD max. However, the transportation to downtown Taipei is not as convenient, since there are lesser MRT lines. If your university or work Is in that area, it shouldn't be a problem though. Apartments are usually a bit cheaper, starting from 20.000 NT to 30.000 NTD for two rooms.
I hope this little insight and my personal experiences help you find a place in Taipei. Enjoy your time here, I definitely had a great exchange and that is the reason I decided to move back and hopefully, I can live here for a while 😊 Click here to download the PDF with the most important takeaway.
Drop further questions and comments below if you want to know more about moving and living in Taipei. I updated this guide in February 2020. Best of luck, Tuni! 🙂
[wdi_feed id="1″]
[instagram-feed]
Feel free to leave a comment!