[av_image src='https://metropolife.net/wp-content/uploads/2016/06/CompetitionTopHeader-1500×430.jpg' attachment='1783′ attachment_size='featured' align='center' styling=" hover=" link=" target=" caption=" font_size=" appearance=" overlay_opacity='0.4′ overlay_color='#000000′ overlay_text_color='#ffffff' animation='no-animation'][/av_image]
[av_textblock size=" font_color=" color="]
Today's topic is a bit unusual for my style. I have been wondering if expats share this same feeling: seeing a brand, product or company from your home country abroad and feeling kind of proud and/or happy to see it. Is it just me?
Last month, when I just landed at the airport of Budapest, I ran into a gigantic bill board of Mads Mikkelsen sitting on a couch and I thought to myself: "This could be the most Danish advertisement I have ever seen". Then my boyfriend told me, that BoConcept is indeed a quite famous, Danish brand. I never knew, did you?
Although, after living here for a couple of years, I have developed a bit of a nationalistic feeling when I see a Danish brand outside of Denmark: "Hey look; there is a Maersk container//LEGO figure//Trollbeads bracelet – did you know its Danish ?"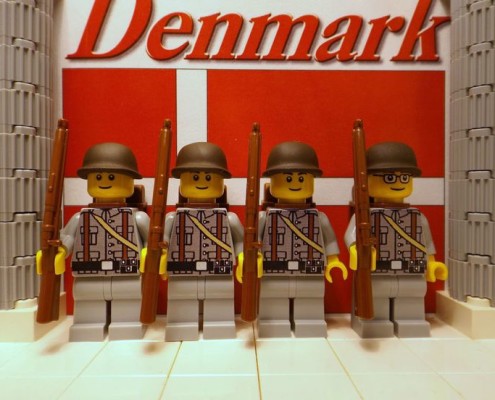 Every time I go shopping and see a Bestseller store (Jack&Jones, Vero Moda, etc) I feel kind of excited ("oh a part of my new home outside its borders"). And now that I know that BoConcept is also Danish, I can add it to the list as well. The same happens the other way around, when I run into a German brand outside of Germany, I feel happy to see a part of my country in the world. You have to admit, German cars are the best (Mercedes SLS AMG, you are on top of my life goals 😉 )
It can't only be me, who has these sort of feelings towards Danish/Germans brands right?
Funny enough, a few weeks after my Mads Mikkelsen billboard experience, I was lucky to meet the owner of two BoConcept stores in Denmark and I got to know so much interesting insight about this traditional Danish brand.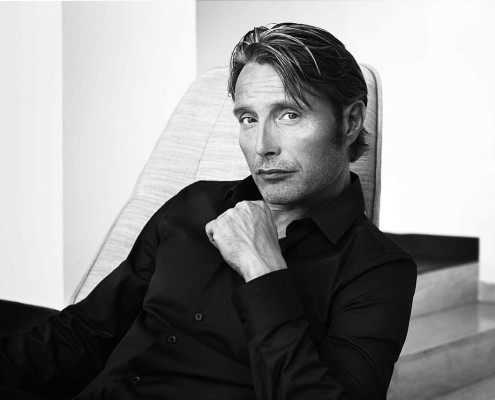 I learned about its impressive company history and their products and ideas. Founded in small and idyllic Herning over 60 years ago, it is now an establish high-end designer in over 250 locations.
Actually, it has most of its stores and franchises in France and Germany, countries where I lived before moving to Copenhagen. The Danish furniture is also trending in the world metropoles, like New York or Shanghai. Seriously, it is literally everywhere in the world, from Budapest, where I ran into the big laid-back Mads Mikkelsen advertisment, to Monaco, Singapore, Australia and Nigeria – you name it (started from Herning, now we're here).
And I never realized it's everywhere until now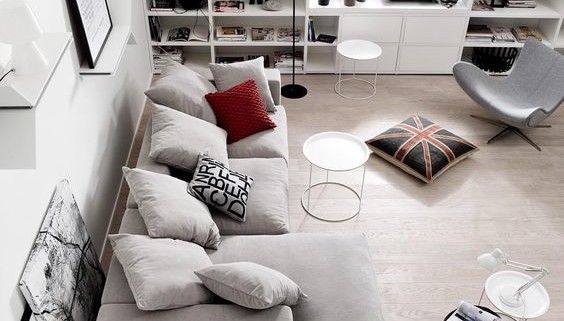 So, I did what every girls loves to do when there is no money: window shopping! I recently visited the BoConcept store next to the lakes in Vesterbro and I became a huge fan of the Scandinavian furniture with a smart system behind it. Did you know that you can spill a drink on the couch and their special fabric make it water repellent. You can also choose a specific couch, then the colour and fabric and BoConcept will customize it for you – how unique is that? (I love all of them – but as a student living on a budget, you usually don't have much choice and end up buying IKEA furniture with some Søsterne Grene decor).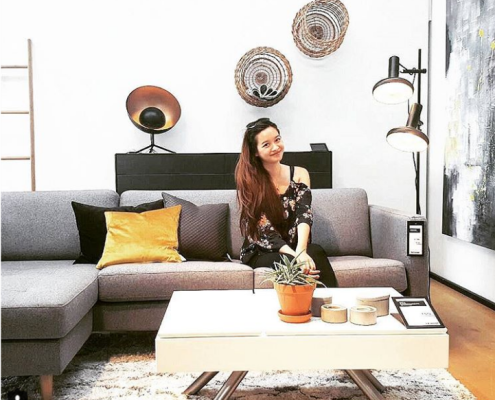 Hopefully I will have the chance to upgrade my apartment in the future. Until then, I will keep window shopping. If you want to get inspired and plan to stop by yourself, here is the address.
Anyway, I just wanted to share my new discovery of this Danish designer with you all. And ask out of curiosity if other people feel the same about their national brands. After all, Volkswagen and Jägermeister (please don't combine these two products on a Saturday night out 😉 ) are a little piece of home for me, since I was born and spend my childhood years very close to Wolfsburg, where these two are based.
How do you feel when you see a national brand/product in a foreign country? Share with me, I would love to know it 🙂
Read my latest blog post about the best spots in Copenhagen.
Tuni
[av_hr class='custom' height='50' shadow='no-shadow' position='center' custom_border='av-border-thin' custom_width='50px' custom_border_color='#719430′ custom_margin_top='30px' custom_margin_bottom='30px' icon_select='yes' custom_icon_color=" icon='ue807′ font='entypo-fontello']
[/av_textblock]
[av_sidebar widget_area='add']
Feel free to leave a comment!