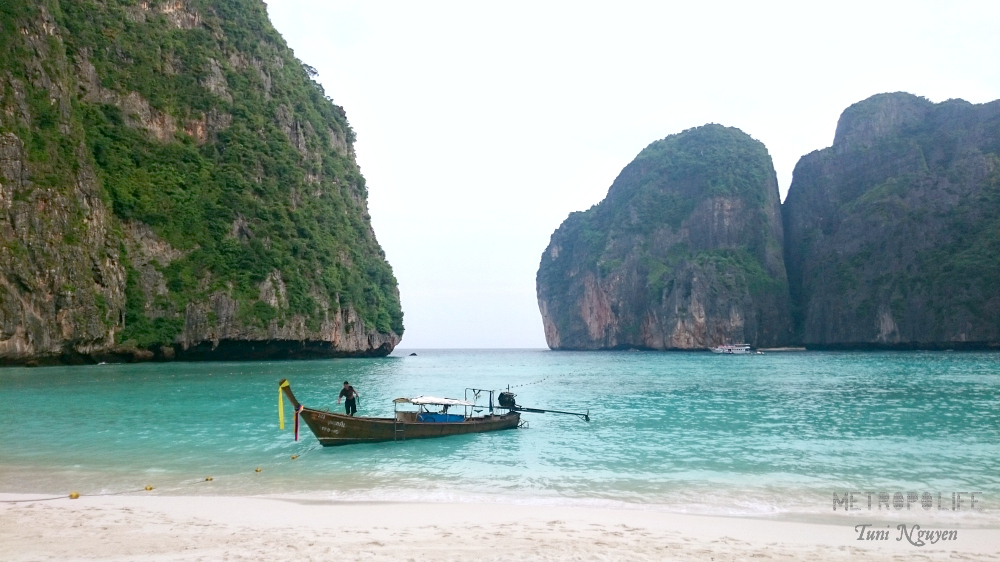 One of the must-go places in Thailand is Maya Beach, famous because Leonardo DiCaprio's "The Beach" was set there in 1999. Thomas and I ended up going to Maya Bay three times in three different ways.
Therefore we want to share our personal experiences with you, to help you find the best solution for your trip.
1. Taxi Boat
Our third and favorite time we went to Maya Bay was with a private taxi boat and we would recommend that to everyone.
It was our absolute (!) favorite way to see Maya Bay. We got to "The Beach" by renting a long tail boat from Koh Phi Phi. You can rent it for 3 hours or 6 hours, if you want to see more places. We ended up paying 2000 Baht (53 Euro) for 4 hours on the boat, and we could have brought up to 6 people and share the costs.
My previous post (Click here) described the trip we had.
To sum it up short, I would recommend this way to go to see Maya Bay. We arrived at "The Beach" at 6.30am and it was almost empty and so calm, unlike the speed boat tour. All four of us sat down and enjoyed the view, the sound of the waves and the soft sand under out foot. We took hundreds of pictures without anyone in the background as well. It was a great to have Maya Bay all by ourselves and see the sun slowly brighten up the entire lagoon in front. Truly the only way you should experience this wonderful place. And it is just great to be on your own schedule and decide for yourself when it's time to move on.
And just like the speedboat tour, Mr. Potato our "chauffeur", supplied us with free drinks and snorkeling equipment and shared all the local insights of the area with us. You can just go to the marina or to the beach and talk to a local fisherman and ask for a private tour.

2. Speed boat tour
On our first trip to Maya Bay, we went on a tour from Phuket. It was a daytrip via speed boat with lunch included,which you can book at every tourist booth or shop. We paid 1200 Bath each (around 31 Euro) with pick up from the hotel. The tour was advertised as 3200 Bath on the flyers and the couple sitting next to us paid 2500 Bath a person. The speed boat ride was really bumpy. Sometimes it hit a big wave and I was literally flying up from my seat. I wouldn't recommend this tour for anyone who gets sea sick.
We arrived at Maya Bay after what seemed like an hour long rollercoaster ride, around 10am, where the entire beach was packed with people and boats were queuing. It was an unpleasant view to be honest, because you could only take pictures for a few seconds before someone or some boat would come into the picture. After half an hour, we left the island as fast as we came and sailed out to the open sea for a bit of snorkeling. Again, after 40 minutes, we hurried to Koh Phi Phi for lunch and had only half an hour of "free time" to explore the island, which was not enough!
The last stop of the trip was a small island, which was obviously designed to pull some extra cash out of our pockets. The island had nothing special to offer and felt like a huge bar in the baking sun. The island was tiny and packed with people from the surrounding tour boats. We really didn't like how the tour ended.
It was a nice day but most of the time, we felt being rushed from one scenic spot to another. There was no time to actually enjoy the beaches and islands plus it was overcrowded with tourists and speedboats, everywhere we stopped. There was no space to swim and no picture without a boat in the background.
3. Ferry from Phuket to Koh Phi Phi
The second time was when we took the ferry from Phuket Town to Koh Phi Phi, which stopped in front of Maya Bay for a couple of minutes for people to take pictures. You couldn't get off to spend time on the beach. Then the ferry passed by the island, so the passengers could see the Viking cave too, before heading on to Koh Phi Phi.
If you only want to have a glimpse of Maya Bay, this would be enough and the cheapest solution. It was a nice extra from the ferry company to stop at the touristic spots, but I wouldn't describe it as a "tour". I hope these experience could help you decide how to get to Maya Bay 🙂
Also a last advise, these guides can be useful for planning your trips in Koh Phi Phi and Thailand in general 🙂
Have a great time, Tuni ❤️
---
Visit our Poster webshop 🙂 You will 20% off with the code CPH and we ship worldwide!
Click here to get to the shop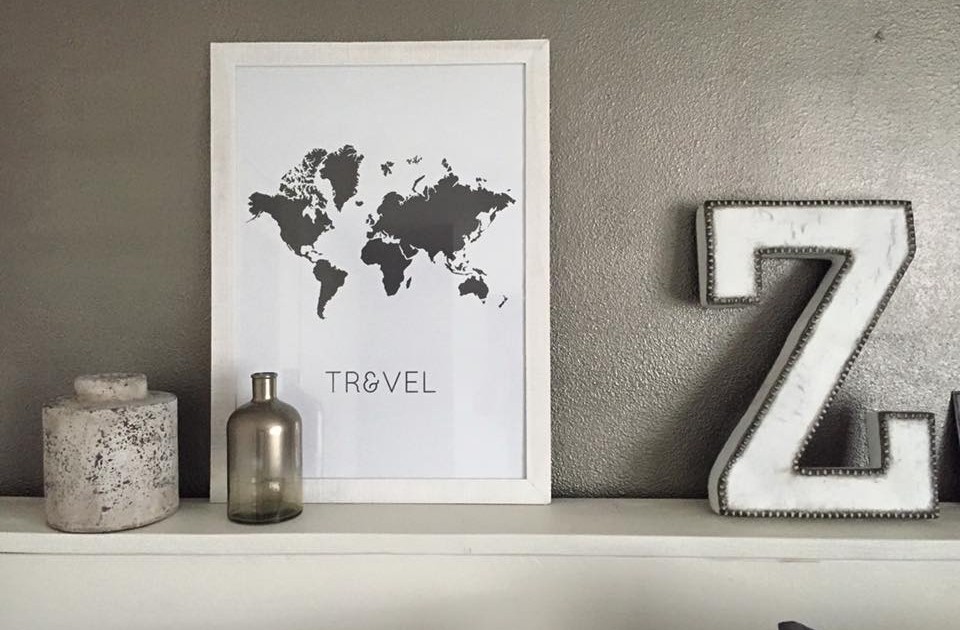 this blog post contains affiliate and sponsored links
Follow my Facebook Page for updates and articles about living in Copenhagen & Denmark, Traveling and random thoughts 🙂

❤️
Feel free to leave a comment!
https://metropolife.net/wp-content/uploads/2015/07/Long-tail-boat1.jpg
562
1000
Tuni
https://metropolife.net/wp-content/uploads/2015/05/metropolife-black.png
Tuni
2015-07-02 11:02:36
2019-01-31 13:19:40
The best way to see Maya Bay