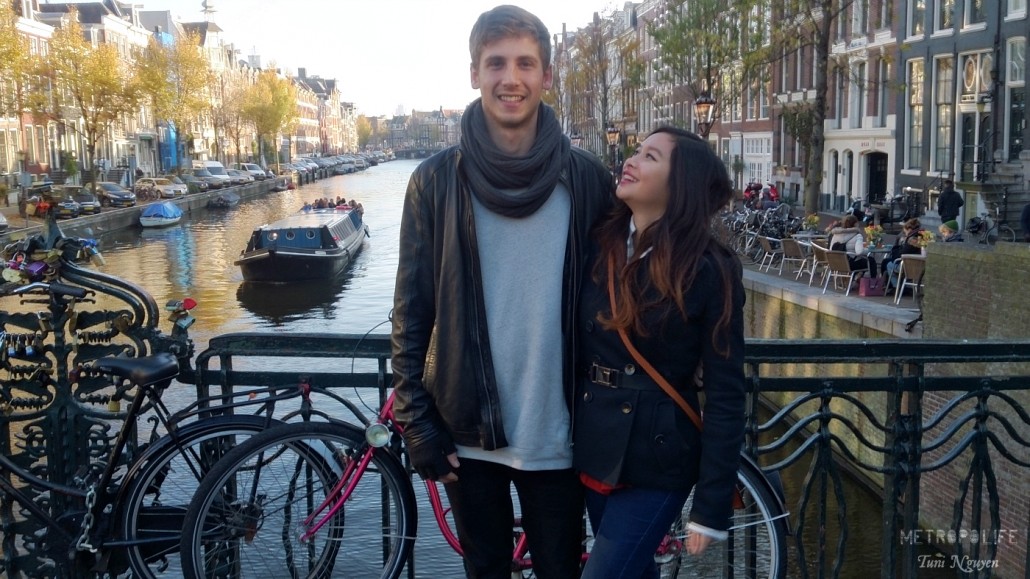 Top 10 cities to travel in Europe

Naomi from authenticchica.com and I wanted to try something new and we are happy to present you our 10 favourite cities in Europe. The first part with my 4 chosen cities will be as always on metropolife, the other with Naomi's top cities will be at authenticchica.com.
With this, you will read one blog post from two different minds. I focused more on places to travel with a partner, but Naomi included all kinds of traveling into her Top 5, so that this article covers both solo and couple trips. By the end of this article you will see a sneak peek of authenticchica's blog, after that you can head over to her post and read the rest of the list 🙂 We hope you will enjoy it, Tuni & Naomi
1) Prague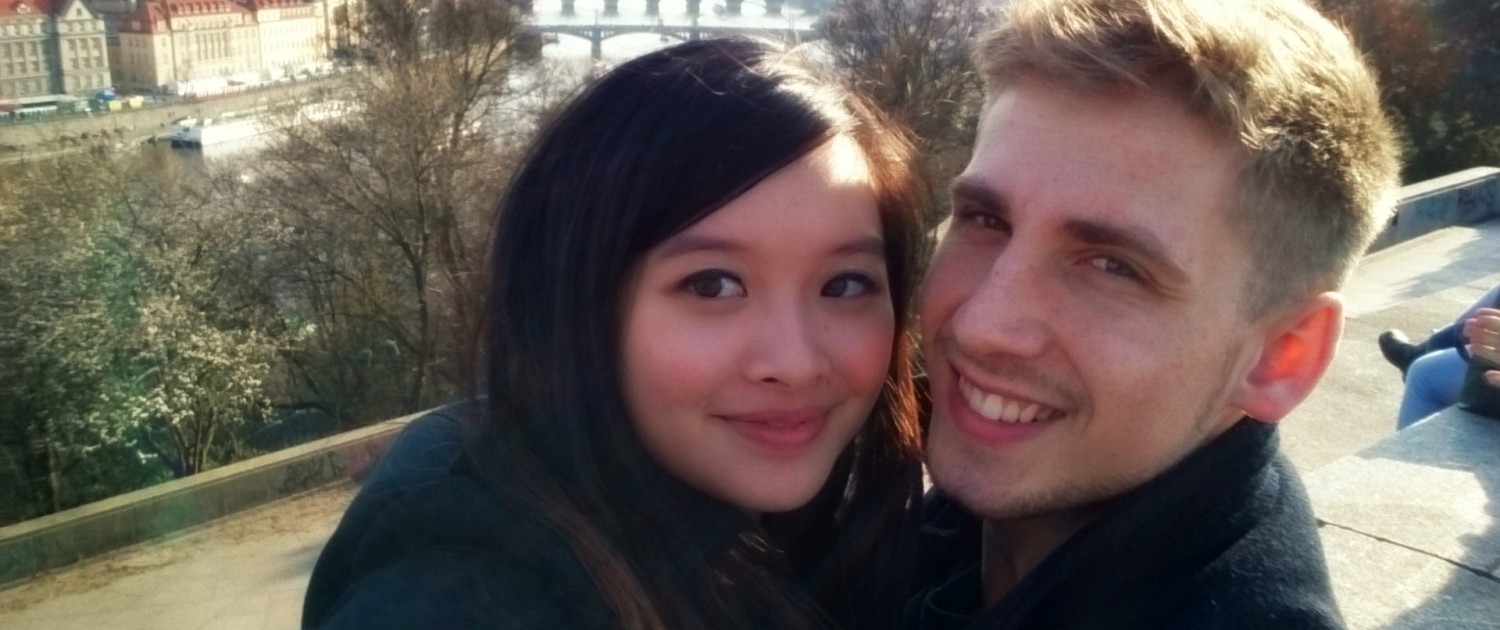 I wrote a blog post about Prague a couple of months ago. (Read here)
It was just a wonderful. We stayed for almost a week last March and fell in love with the Golden City. The view over the city and the river from uphill was by far my favourite one. We visited small restaurants with tasty local food and enjoyed a cold Czech beer. Another time we had fancy dinner and drinks at the TV tower further outside the city.
There is nothing more romantic than walking together through the Old Town, taking a break in one of the cafés, seeing the astronomical clock at the Old Town square and taking an old fashioned tram uphill to visit the castle and see the city from above. Either way, Prague was exceptional and had so many things to offer, we would love to go back there some day.
2) Vienna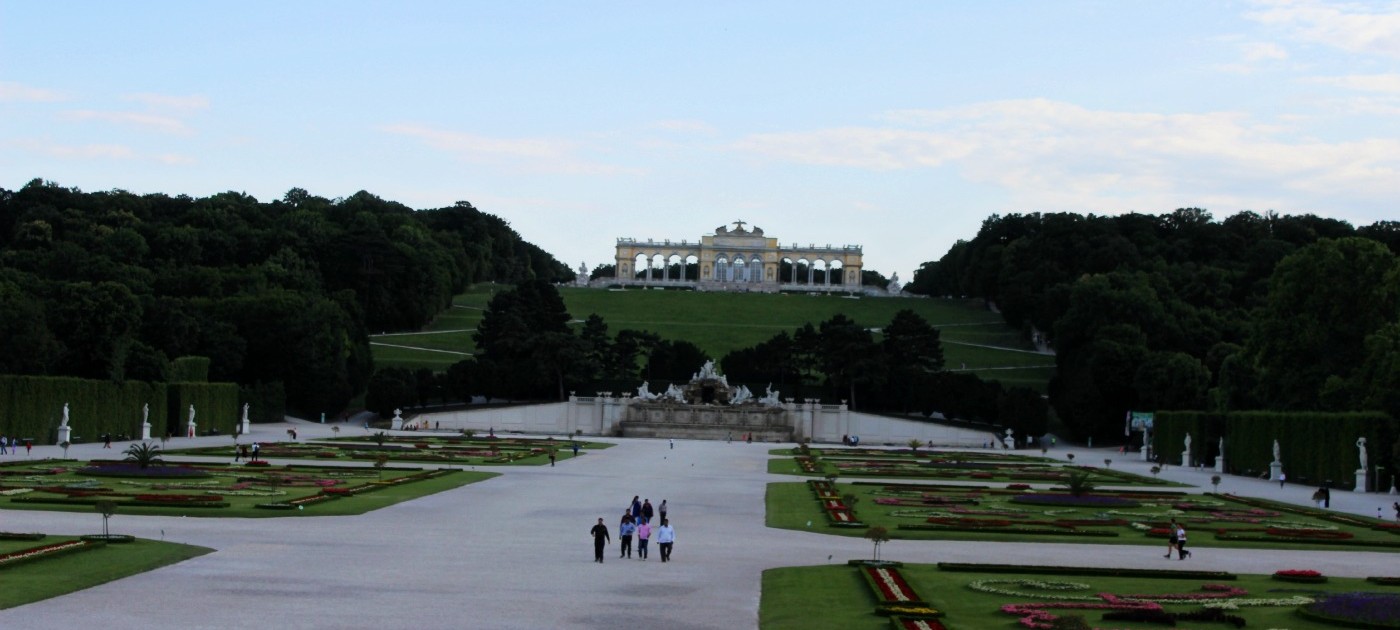 I haven't been to Vienna with my boyfriend yet, but it did make my list because Vienna has the atmosphere of a place, where fairy tales are set. There are so many old buildings, churches and a beautiful canals in Vienna.
Take a look at the St. Stephens Cathedral located in the heart of the historic center or the State Opera.  The castle Schloss Schoenbrunnen, is surrounded by a beautiful garden, and I believe these are perfect scenic spots to discover with your partner.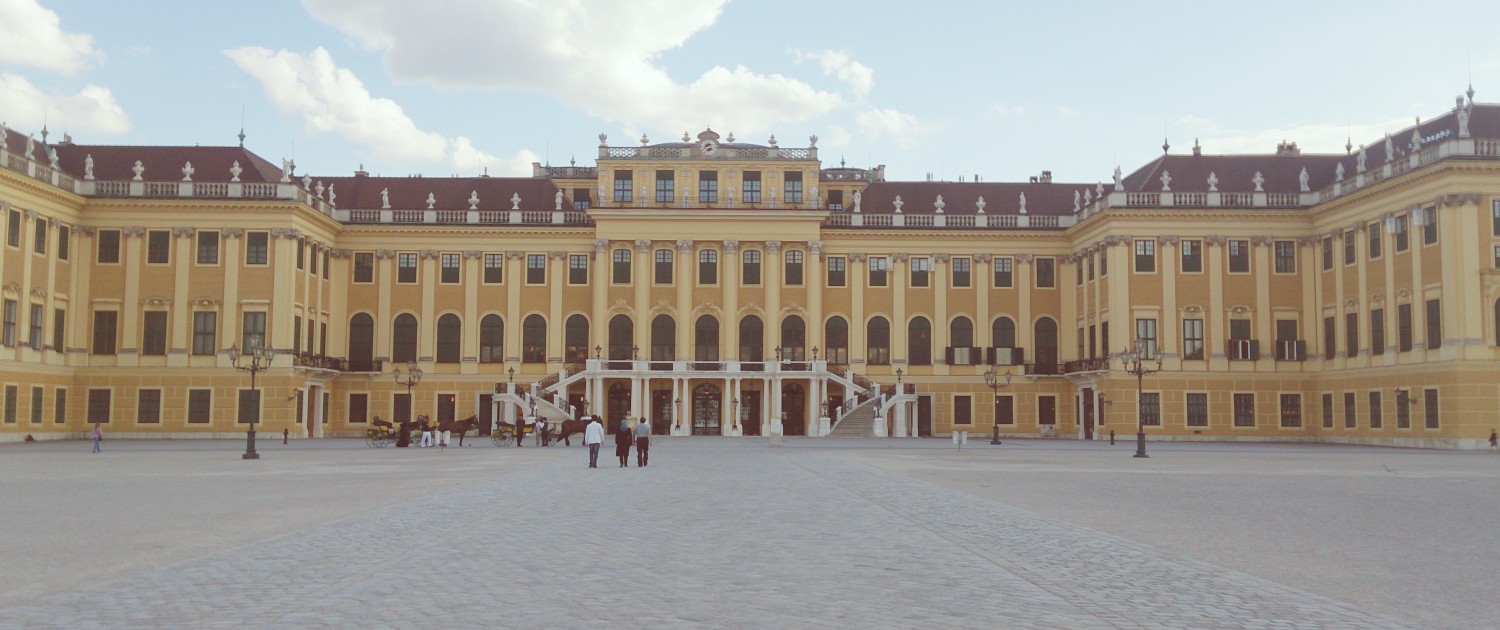 Since all this is a lot to see, you surely have to take a break and listen to Mozart in a cute café and enjoy a Sacher torte, Austria's famous cake.
Since I only have pictures of me alone, I will add some of my friend Chelly and her boyfriend's pictures, who were lucky to live for a few months in Vienna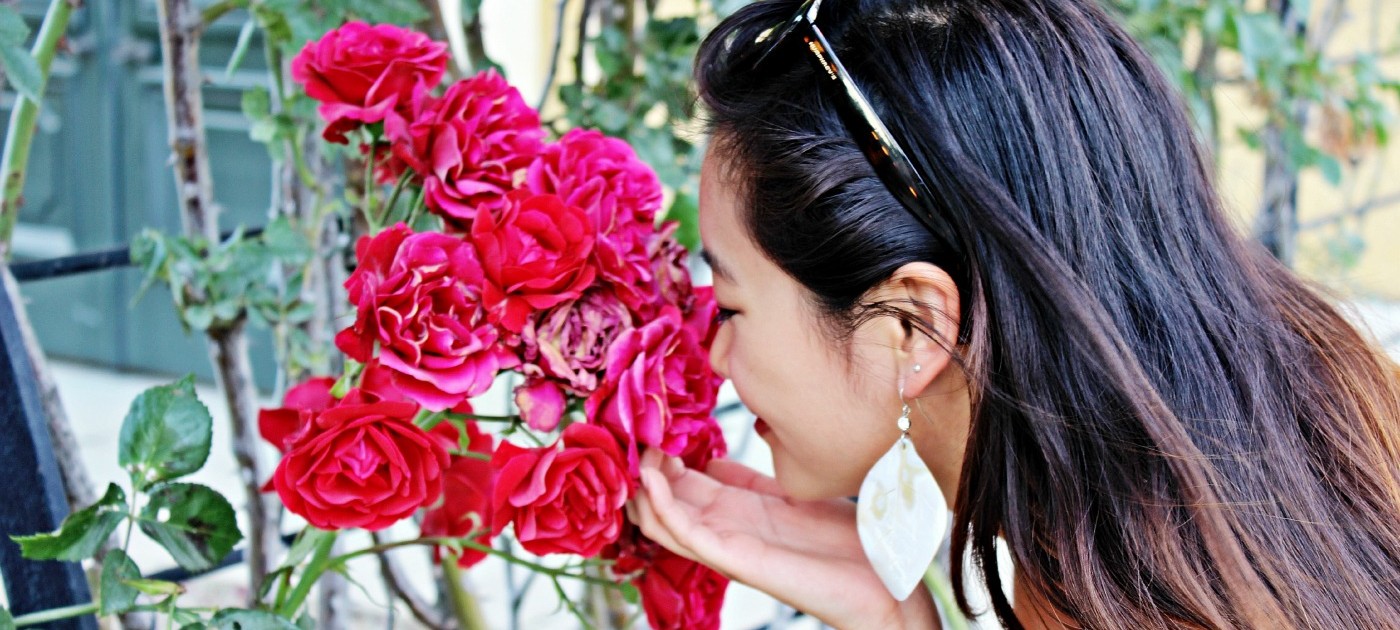 3) Nice
Everyone who knows me, knows that I am madly in love with la Côte d'Azur. Since I have been living there a couple of years ago, I left my heart and soul at this magical place. It's my favourite place in the world and on the top of our travel list next year.
No matter if you prefer beaches, cultural sightseeing or are a foodie person, Southern France will make everyone happy. You can take a quick dip in the ocean, after you have been walking through Nice Old Town and along the Promande d'Anglaise. One of my best experiences is enjoying the view from the Castle hill, over the entire city and the bright blue sea. Or you can order a nice salad Nicoise with a cold white wine in one of the cute French restaurants. Since you are already there, you should visit the cities around Nice.
If you are more into a less crowded place, Antibes is the place to be. In my own experience, there aren't that many people at the port of Antibes and you can romantically walk along the beautiful blue ocean with the big sculpture ahead. One of the days during should be reserve for the luxurious Monaco with all its glamour and the royal palace and another day you "Cannes" visit the famous city of the annual film festival. After all, the Côte d'Azur is a perfect place for a short vacation with your significant other.
The old town and inner city of Nice
4) Copenhagen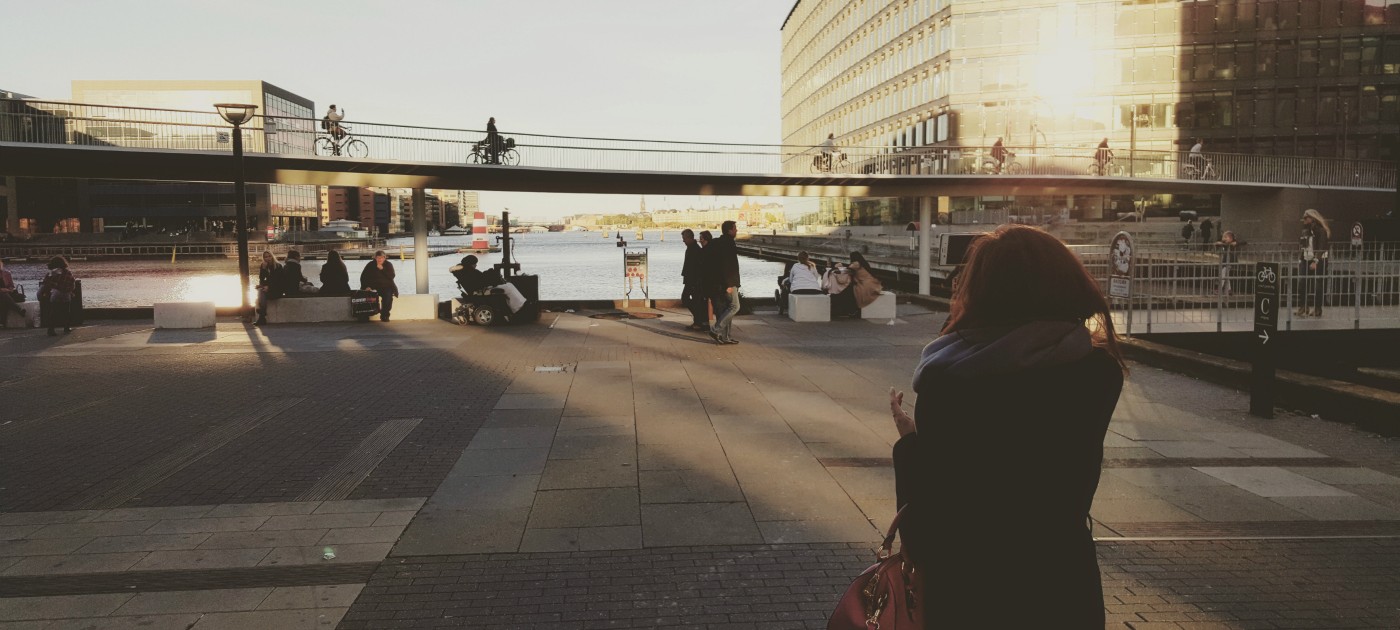 Last but not least: my new home town Copenhagen. My boyfriend and I had a lot of dates all over the city, so of course it must be on the list. We love to go to Tivoli, the amusement park in the inner city of Copenhagen, as much as we enjoy to bike around Island Brygge or the artificial lakes in Osterbro. On a warm day, which is probably once a year here, Amager beach is beautiful to have some ice cream and a look over to our neighbor Sweden. If you dare, you can climb all the stairs of Vor Frelsers Kirke, the church with a helix spiral tower near Christiana, and get rewarded with a beautiful view over Copenhagen.
Stroget is another must-go. It is Copenhagen's busy shopping street in the centre and perfect for some window shopping, before you head towards Nyhavn – probably the most famous and scenic spot in Copenhagen after our little mermaid. From there it's a nice walk along the harbor to the royal palace and the little mermaid. Along the way you will find countless numbers of café, danish bakeries and small restaurants.
5) Amsterdam (authenticchica.com)
In this city you will get the feeling that everything is allowed, as the Dutch are very tolerant and you can find anything here from coffee shops with soft drugs on sale, sex shops in between regular shops, many different pubs and restaurants, but also many renowned museums and historical sights. I especially like the famous Rijksmuseum and the van Gogh Museum together with the whole area around these beautiful and well know sights, called Museumsplein.
But I love this city most for its historical and cultural beauty, especially around the canals. This area is so special that Unesco added them to the World Heritage Site list. Just walking around here watching the boats go by, the beautiful diverse and crooked facades and houseboats along the canals is a delight.
It is also characteristic for the Netherlands and so much fun to rent a water bike, to do a canal sightseeing tour by boat or just rent a bike in this city to get around. There are beautiful and historic buildings around every corner and friendly people all around.
Head over to authenticchica.com to read the rest of Naomi's favourites to complete our top 10:
Paris
Lisbon
London
Florence
Amsterdam (metropolife.net)
Feel free to leave a comment!
https://metropolife.net/wp-content/uploads/2015/11/amster-2.jpg
787
1400
Tuni
https://metropolife.net/wp-content/uploads/2015/05/metropolife-black.png
Tuni
2015-11-08 18:57:32
2019-01-31 13:19:39
Our favorite cities to travel in Europe