Last month, my friend Mette and I traveled to Jakarta with no expectations or actual idea what to do in the city. We googled around and found some things to do and see but just a little information about how Jakarta is really like. And on top of that, we got some messages from people, saying that we should be extra careful because the city can be a bit more "wild" and sketchy. We planned to stay in Jakarta for 2 days and in the end, it was a great experience and I wouldn't like to have missed it.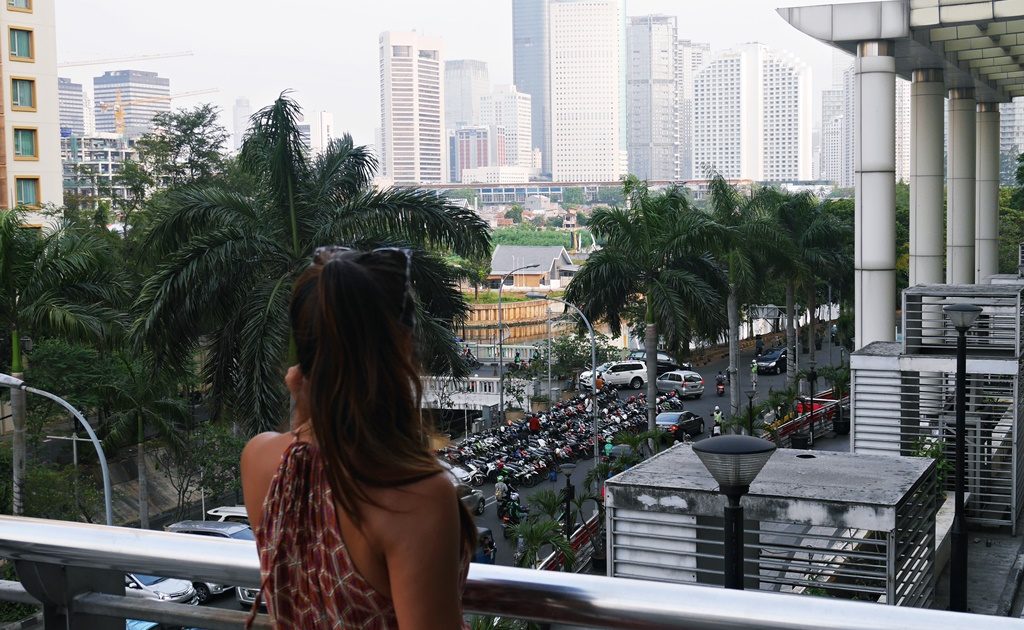 We both have been traveling in South East Asia before and I was suitcasing (backpacking with a suitcase) alone back in 2012 to Thailand, Malaysia, and Vietnam as well. So that being said, we have been traveling for a bit and we knew it can be a bit different in Jakarta compared to what we know at home. But for us, it was not necessarily more unsafe than any other Asian metropolis.
[av_sidebar widget_area='Add' av_uid='av-1kdlu5′]
So to answer the second part of my headline, we felt completely safe and sound in Jakarta in day and night time. We would recommend everyone to stop over in Indonesian's capital for around two days. We stayed in a hostel close to Thamrin City Mall, which was very close to the center (Central Jakarta) and the CBD. We walked to most places during the day and evening (around 9 til 10pm) and had no strange experiences.
It is important to point out that many men commented when we walked by but it was just a simple "Hello how are you" or "Beautiful girls". No one got too close to us or crossed our personal space in any way. People didn't speak that much English in Jakarta but they tried to help us as much as they could and the locals were nice and welcoming. Therefore I would not say that it is more dangerous in Jakarta compared to Bangkok, Ha Noi or any other city in South East Asia. At least in my personal experiences 🙂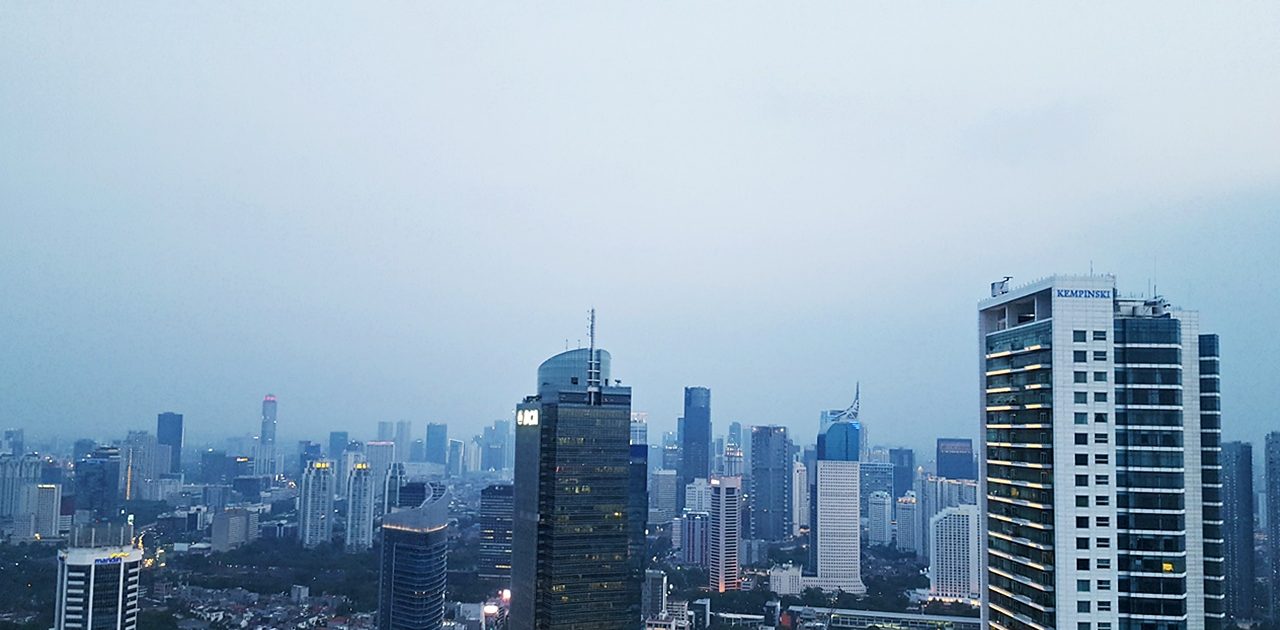 What to see in Jakarta
To be honest, there is not that much to see in Jakarta so you can experience the city in 1 or 2 days. Everything we visited was reachable by walking there and only the Old Harbour required a long UBER drive. Here are the spots we visited:
[av_sidebar widget_area='Add' av_uid='av-e65jz1′]
National Museum of Indonesia and National Monument

Only a few minutes walk apart, the National Museum and National Monument can be visited in one go. While we were in Jakarta, the museum was partly renovated but the entry was free and the exhibitions were interesting. On 4 floors, the museum gives you a view into Indonesia's history, religion, old kingdoms, and history.

The National Monument is located in Merdeka Square, a park surrounding the monument. The Monument symbolized the fight for Indonesia's independence from the Dutch reign. There are a museum and a deck where you can go up and enjoy the view over Jakarta. When we arrived, the waiting time for the viewpoint was 3 hours so we recommend getting to the monument early (or skip it and enjoy the view from another place, I will mention a recommendation below).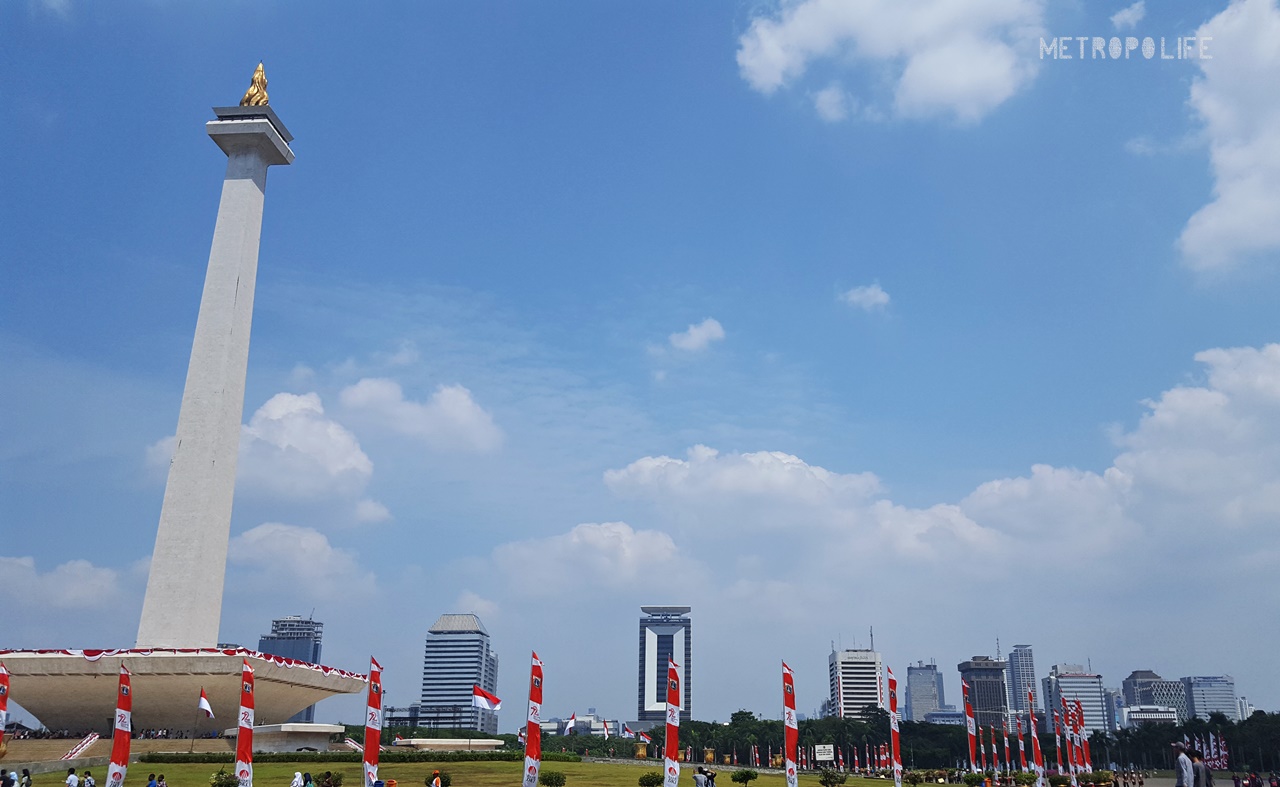 [av_sidebar widget_area='Add' av_uid='av-d64m5p']
Jakarta CBD and sky bar
If you follow my blog, you know that I am a very much in love with modern architecture. That is why I really enjoyed the CBD in Jakarta. The buildings were interesting and every single one had a little personality of its' own. On our first evening, we went up "Cloud Bar" to enjoy the sunset and the view over the skyline. We paid around 6 Euro / 40kr for a non-alcoholic drink and stayed a while up there.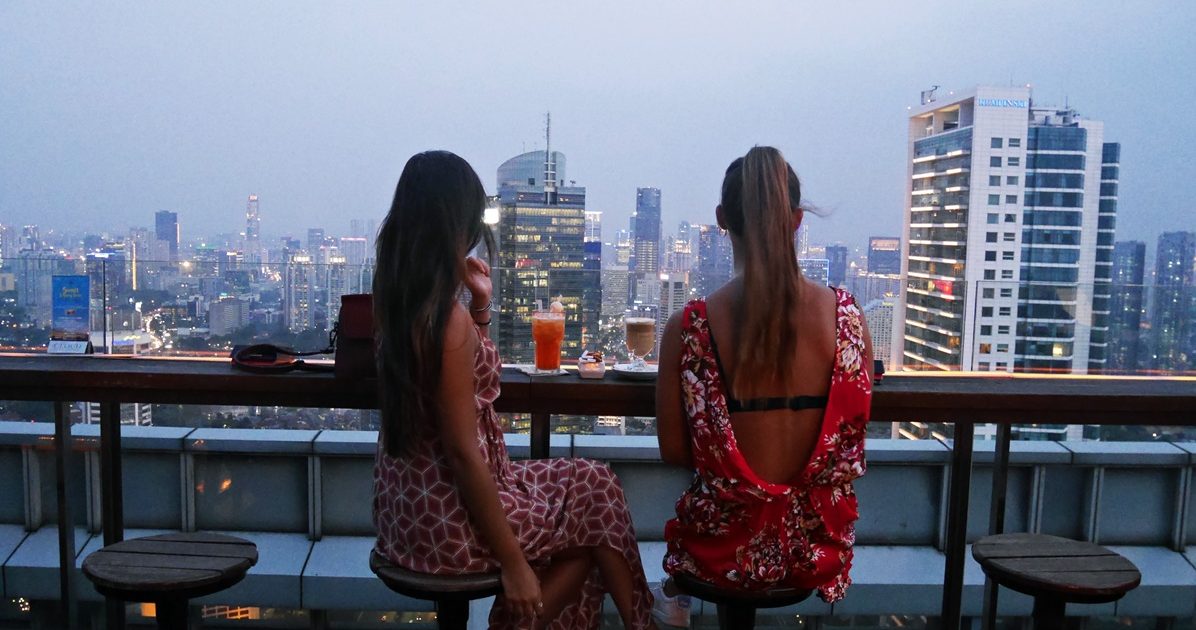 Skybars are always mesmerizing, don't you think? The cars rushing through the city are just small lights, brightening up the streets between buildings. I love it! The CBD, day and night, from every perspective, should be on the list of things to see in Jakarta 🙂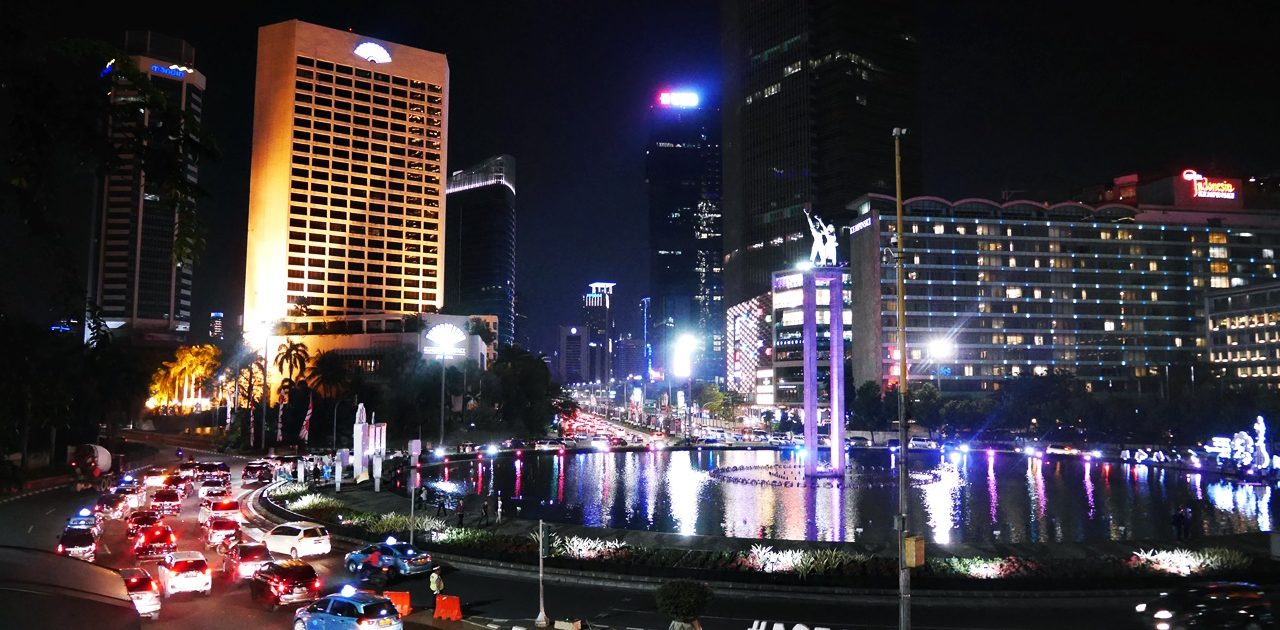 My favourite building in Jakarta was Wisma 46, which is a tower with, what I call, a little blue glass crown. It is an office building which was completed in 1996 and it is also seen in the old school video game Need For Speed: Underground 2.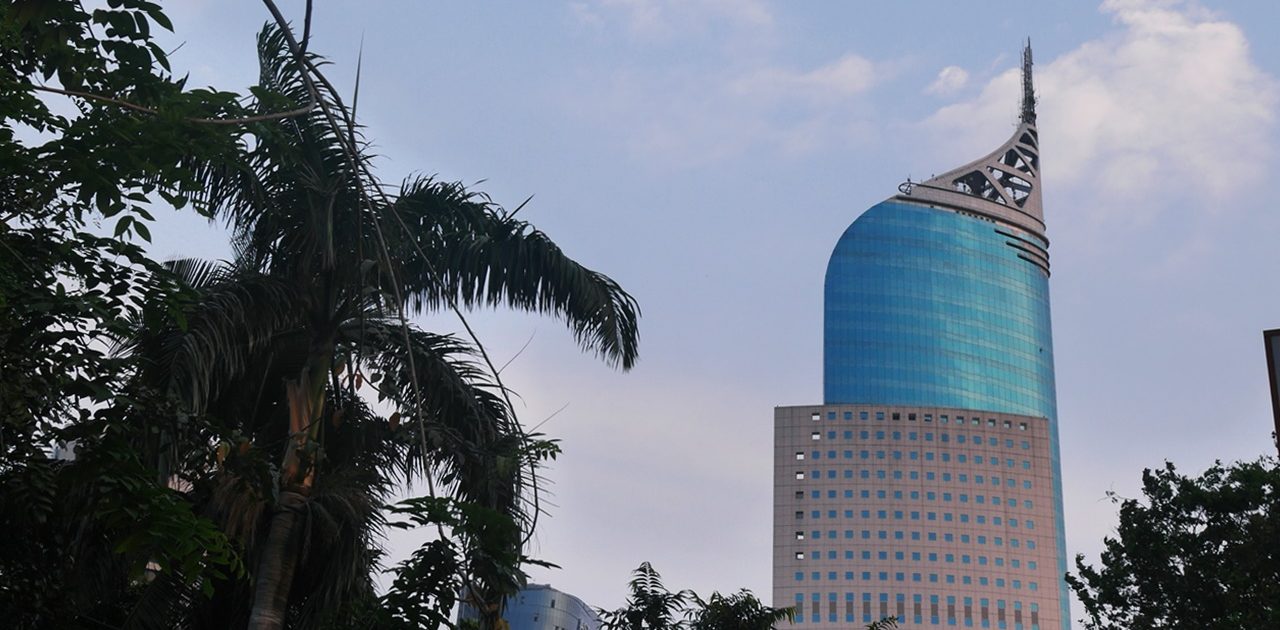 [av_sidebar widget_area='Add' av_uid='av-aj8jrh']
Antique Market
One of the days we took some time to stroll along the Market at Jalan Surabaya. It's not necessarily a shopping paradise but definitely worth a visit for the atmosphere and vibe. And you don't know, maybe you will find one or two small souvenirs between the thousands of antique items.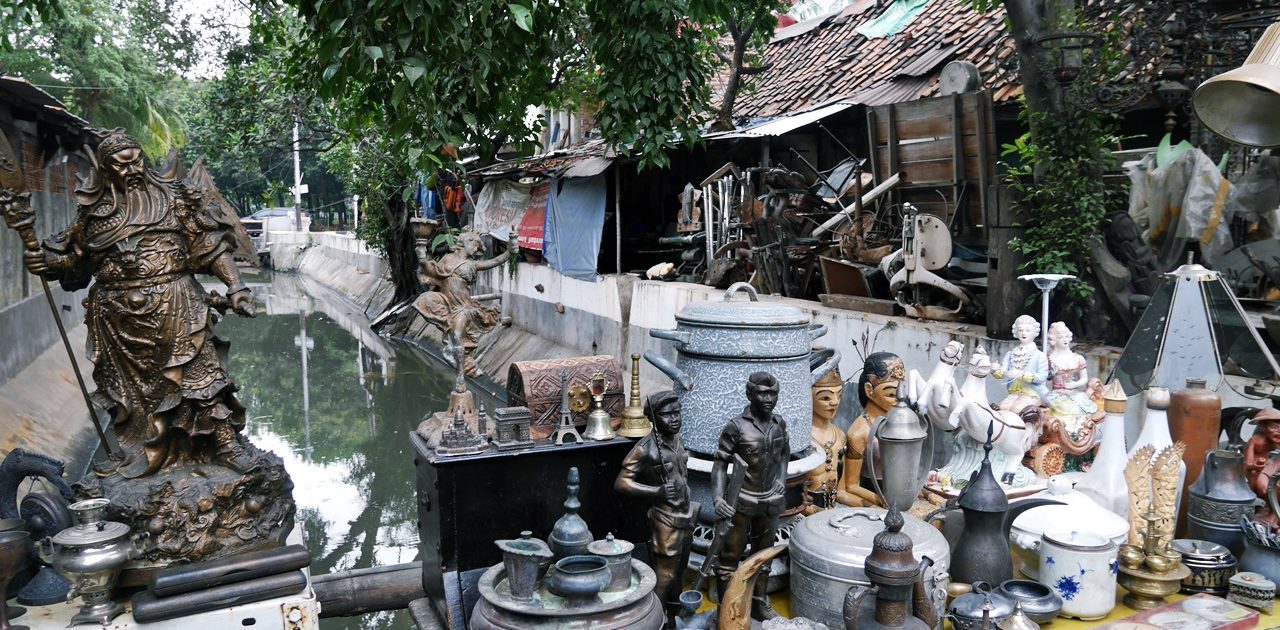 Old Harbour
Around 20 minutes from the center, you will find the old harbour of Jakarta. To be straightforward, there is not much to do besides looking at huge old boats. But it's impressive and has a certain vibe to it. The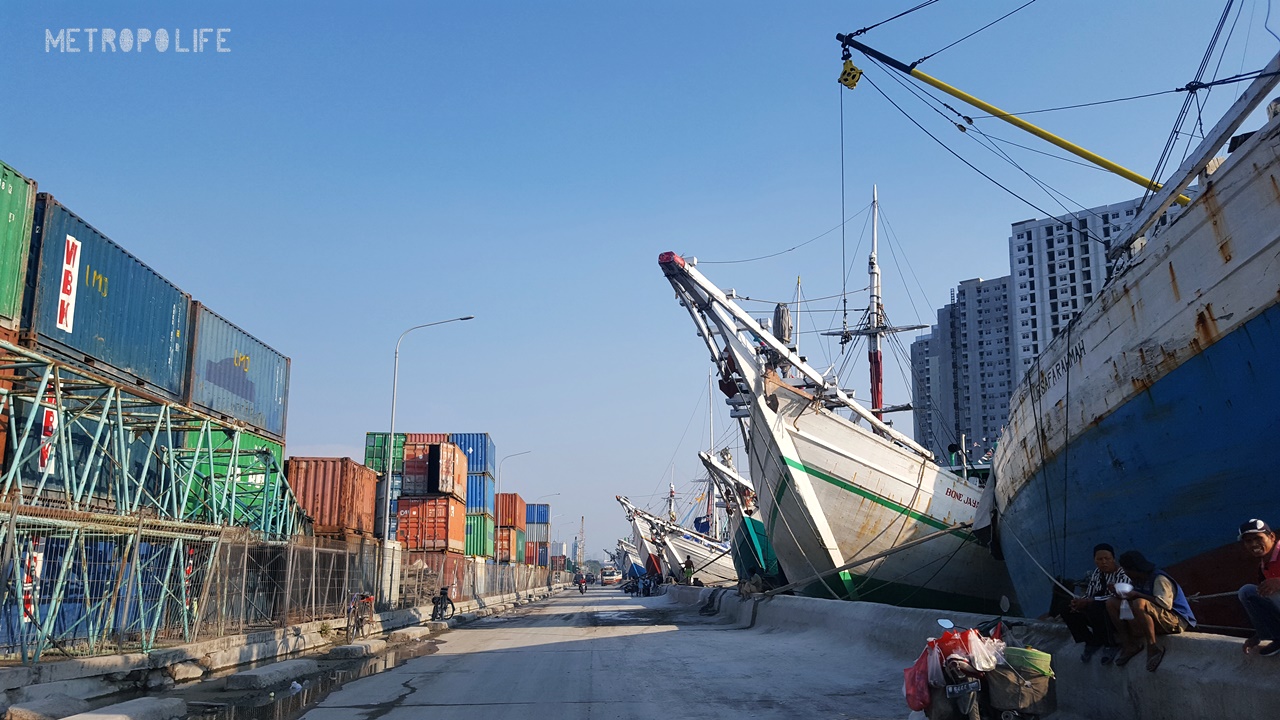 [av_sidebar widget_area='Add' av_uid='av-9x6nil']
The harbour is still intact, people are working, loading goods on and off the boats and locals friendly invite you to get on their boats and have a look. We didn't dare to walk wooden plank to get on the boat but we saw some tourists who took the challenge and went on the boats 🙂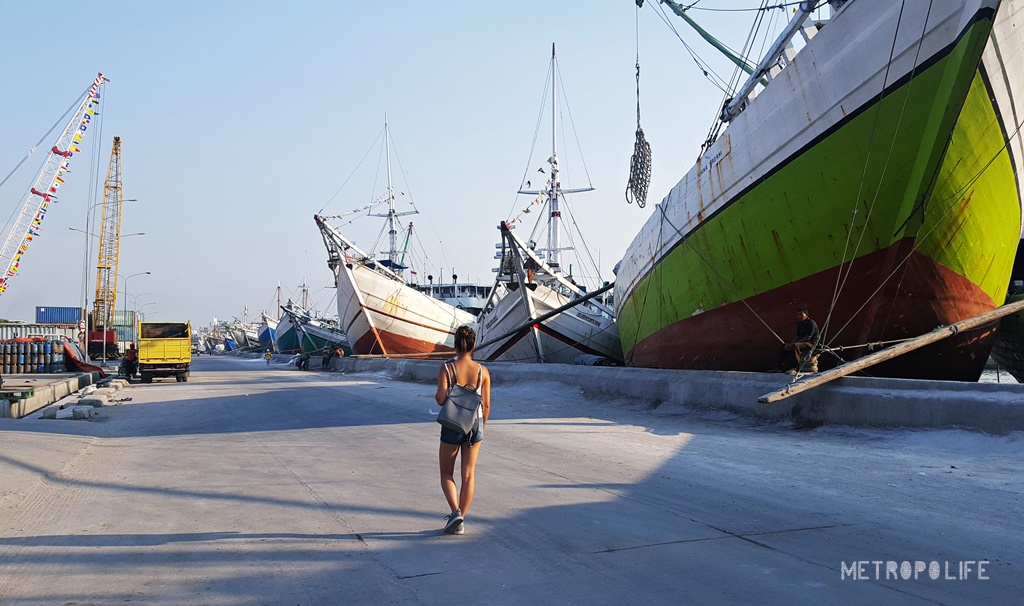 [av_sidebar widget_area='Add' av_uid='av-77zfal']
Shopping Malls
There are two ways to go shopping in Jakarta: You can go to Thamrin City Mall right by Central Jakarta where you find everything. Cheap clothes, traditional and trendy ones, accessories, local items, and souvenirs. The quality is quite okay. If you are looking for brands such as H&M, Zara or even high-end fashion, Grand Indonesia Mall and Plaza Indonesia is the place to go. Besides countless shops and boutiques, the malls have a great food court with an "indoor walking street" vibe and a cinema which plays movies in the original language 🙂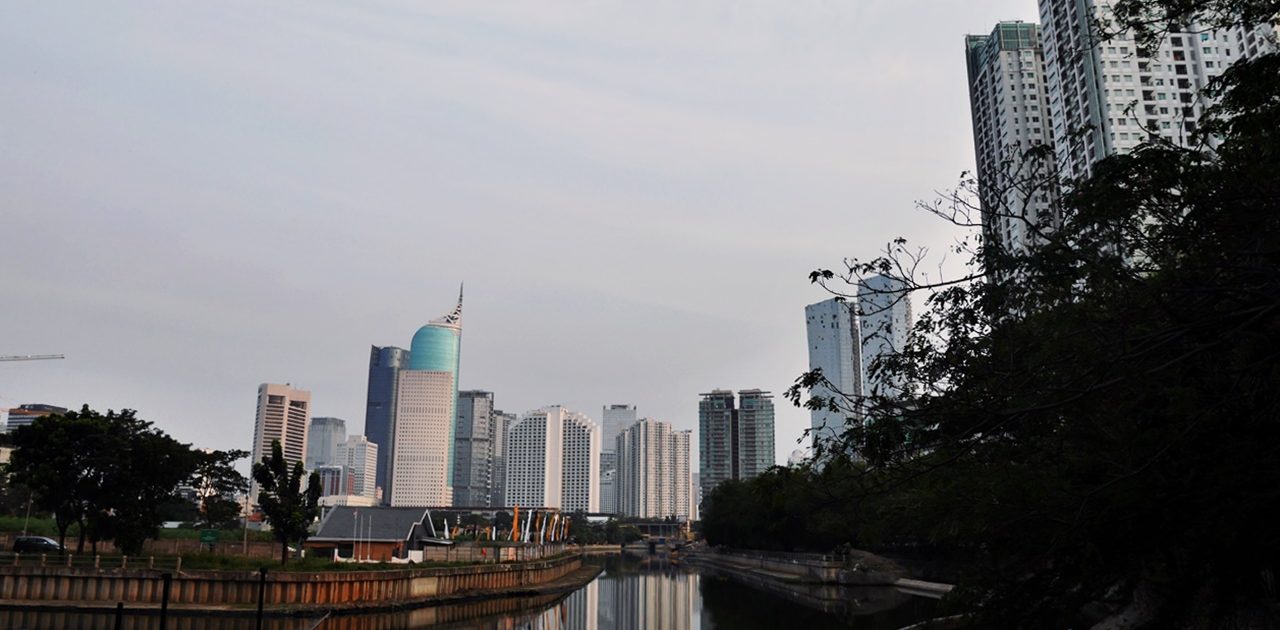 You won't get bored in Jakarta, there is enough traditional and cultural things to do, shopping and entertainment. It is perfect for 2 days stop before heading to another city or the beach.
[av_sidebar widget_area='Add' av_uid='av-5o9w7x']
We also did a quick visit in Mini Indonesia Indah, which we wouldn't recommend it to backpackers. It is perfect for families with young children but other than that, you can skip it. Further, we went to Istiqlal Mosque, a huge mosque in the center. Sadly we weren't allowed to enter due to the fact that we had no traditional clothing. When we researched, it said that we could rent these out – but at the mosque, we were rudely pointed out and were not allowed to rent it our own..we needed a male guide to do so for us and enter the mosque with us (who we also have to pay 10$ as well). Due to this reason, we decided not to visit the mosque.
All in all, we had an interesting time in Jakarta 🙂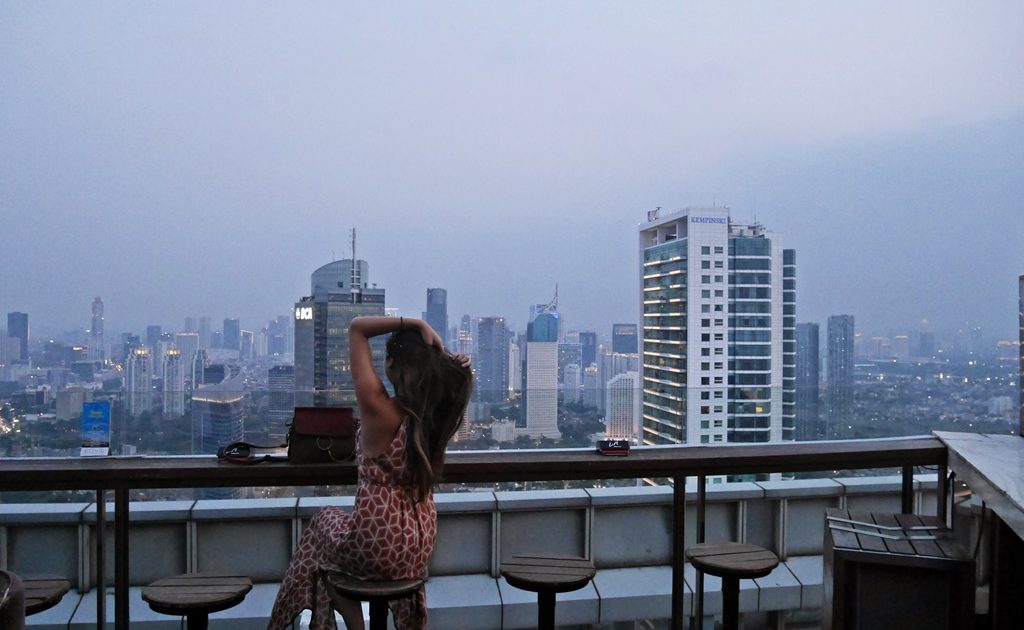 Even though I had no expectations, I was still surprised and amazed by many things and I felt that I got another glimpse into Indonesia. If you are traveling in South East Asia, you might want to plan in a short stopover in Jakarta and get surprised as well 🙂
Thank you so much for reading! Hope you enjoyed my experiences in Jakarta. Read my latest blog post about my impressions and love for architecture in Beijing and The dilemma of living abroad🙂
❤️
LET'S STAY IN TOUCH
[av_sidebar widget_area='fblike' av_uid='av-4xcvyl']
[instagram-feed]
[av_sidebar widget_area='Add' av_uid='av-32nwrx']
Feel free to leave a comment!