5 weeks in Beijing went by so crazy fast and before I knew, I was on a plane going to my next destination, leaving China with lots of great memories and experiences 🙂
Beijing is beautiful – especially when you are like me, and in love with architecture and interesting buildings. There aren't many things in life that calm me down immediately but seeing an architectural masterpiece sets my mind at ease and makes me enjoy the beauty in every detail and the personality traits in every edge and corner.
[av_sidebar widget_area='Add' av_uid='av-hqdgrw']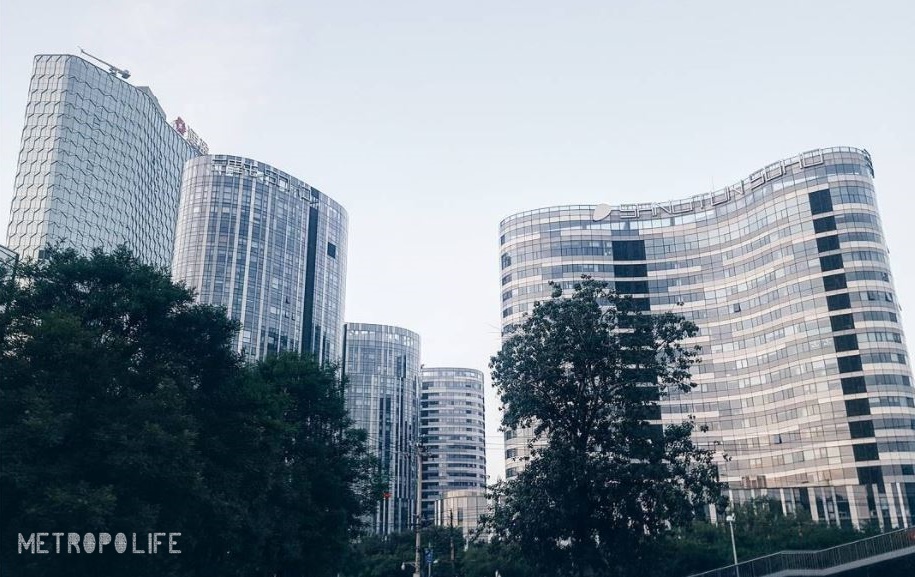 There are a bunch of guides and "what to do" articles about Beijing (and to be honest, we all use TripAdvisor to get inspired) so that is why I am not planning to contribute another travel guide about Beijing. I just want to share my favourite spots in Beijing that amazed me because of their architecture (and not necessarily because of their history). I hope you will enjoy it 🙂
Sanlitun 
This was my absolute favourite part of Beijing. Sanlitun (三里屯) not only had great places to get a drink or go out at night, it has one of the most fascinating buildings of the city which merged into a wonderful skyline. I went to this district quite a number of times, during different day and night times and every time, I fell more in love with the beauty of modern architecture in Sanlitun.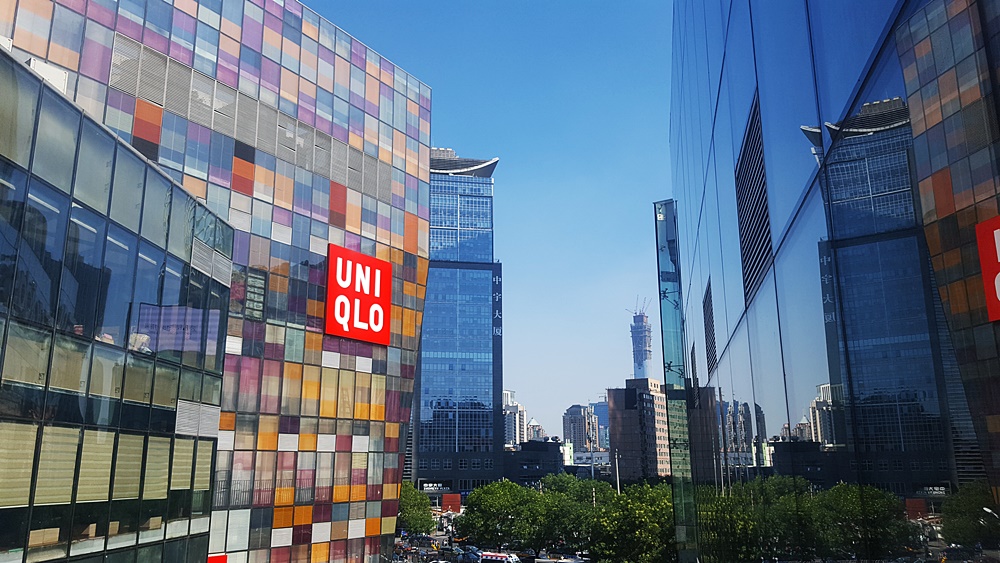 [av_sidebar widget_area='Add' av_uid='av-fe0zi4′]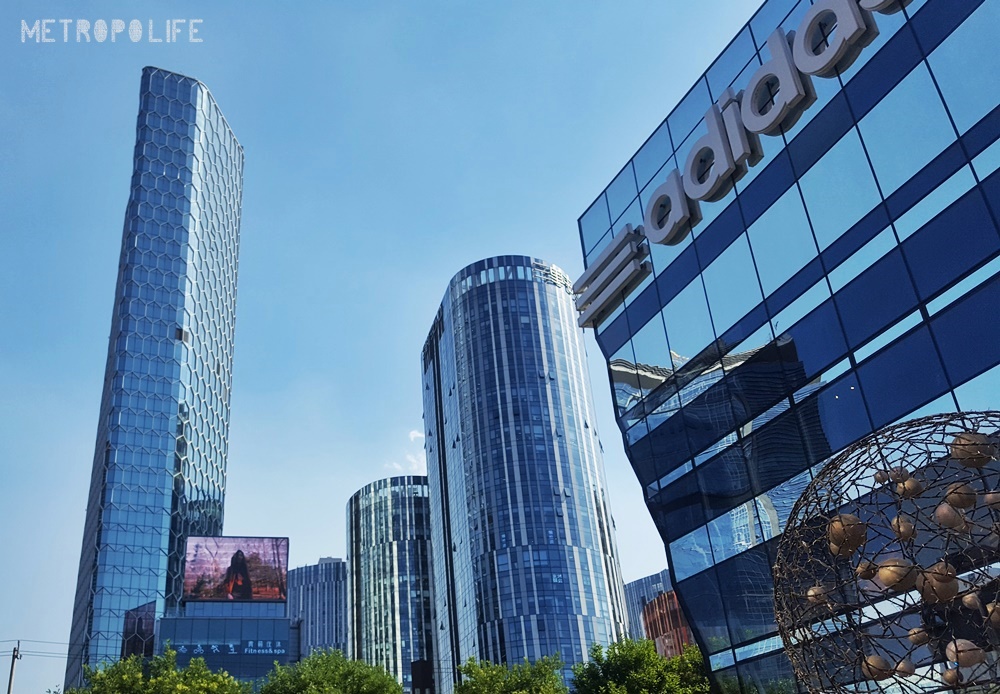 I don't feel like the picture does justice to the wonderful corners and skyscrapers of Sanlitun. Especially at night when the buildings light up, the streets are lively with people going out (and struggling to get a taxi) 🙂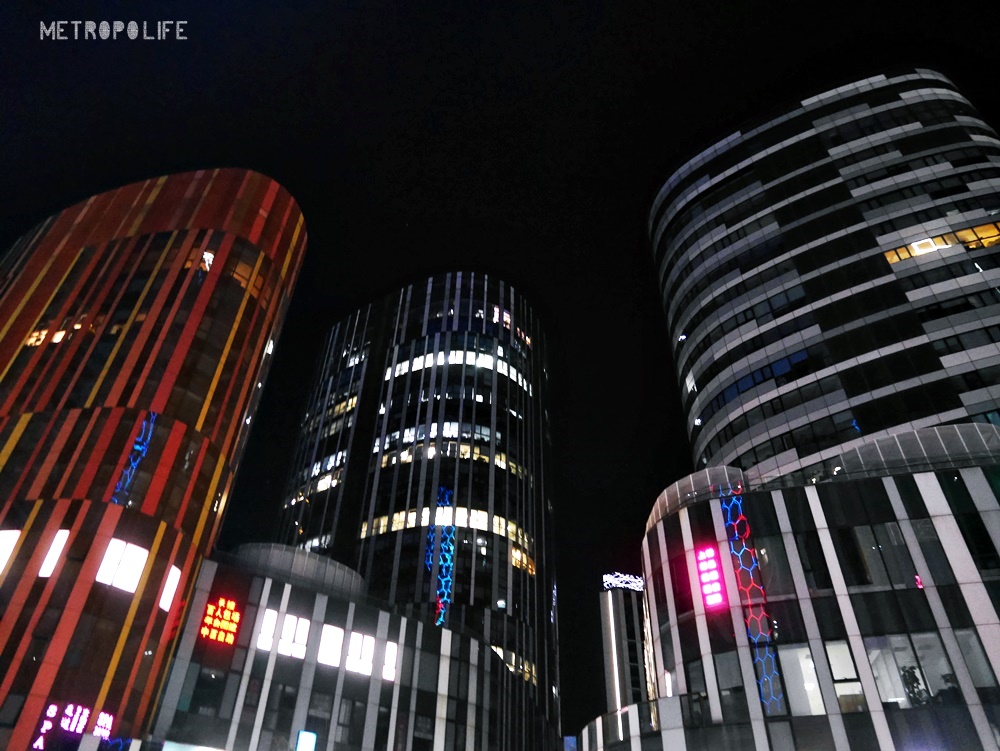 ---
[av_sidebar widget_area='Add' av_uid='av-dko8fg']
Beijing Central Business District (Beijing CBD)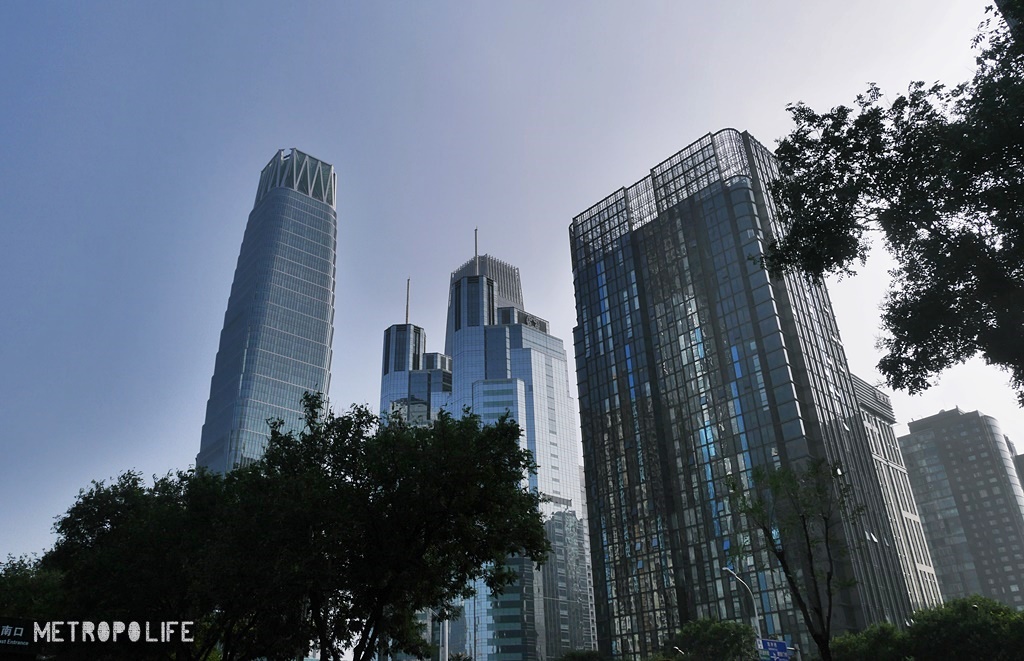 Another district I loved to get lost in was the business district in Beijing, in Chinese: 北京商务中心区 (located between Ring 3 and 4). I didn't really fell in love with one specific building and besides the infamous CCTV tower that is an optical illusion, all the buildings are tall skyscrapers that were competing to outrank each other. The Zun Tower (seen in the next picture) is currently under construction and it will be the tallest building in Beijing when finished 🙂 Ever since I lived in Sydney in 2012, I love the atmosphere of CBD's. I love the lively and rushing surroundings in mids the forest of tall skyscrapers and landmarks. It's just something that always makes me happy 🙂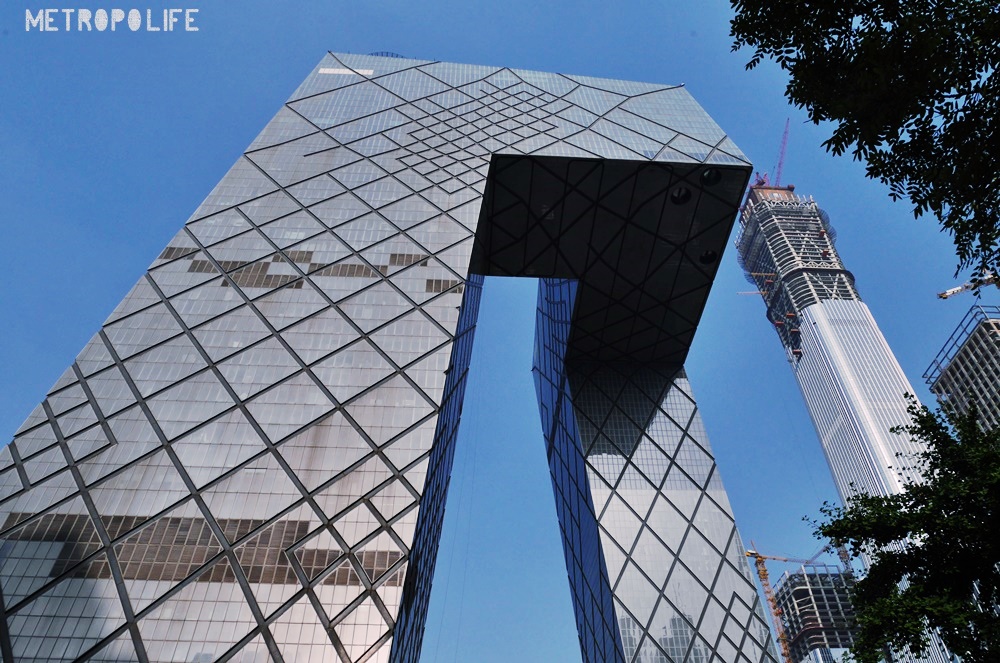 [av_sidebar widget_area='Add' av_uid='av-csfux8′]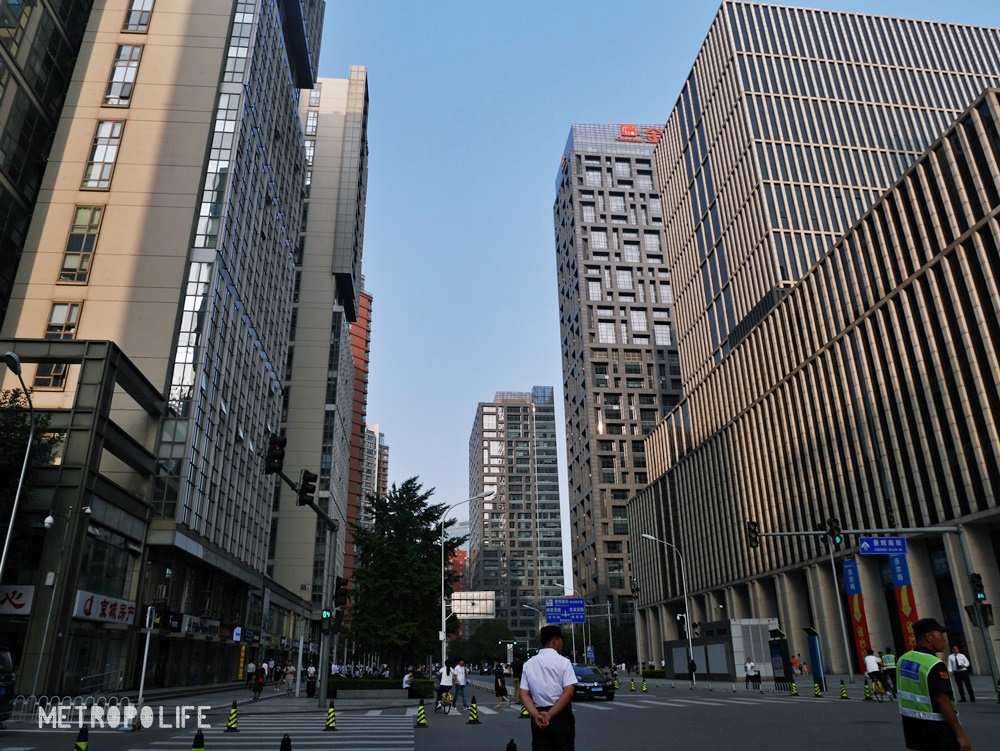 ---
The Forbidden City
Can't have a list without mentioning the Forbidden City (Chinese: 故宫). It is located in the centre of Beijing and is a World Heritage Site.
[av_sidebar widget_area='Add' av_uid='av-b2v7jg']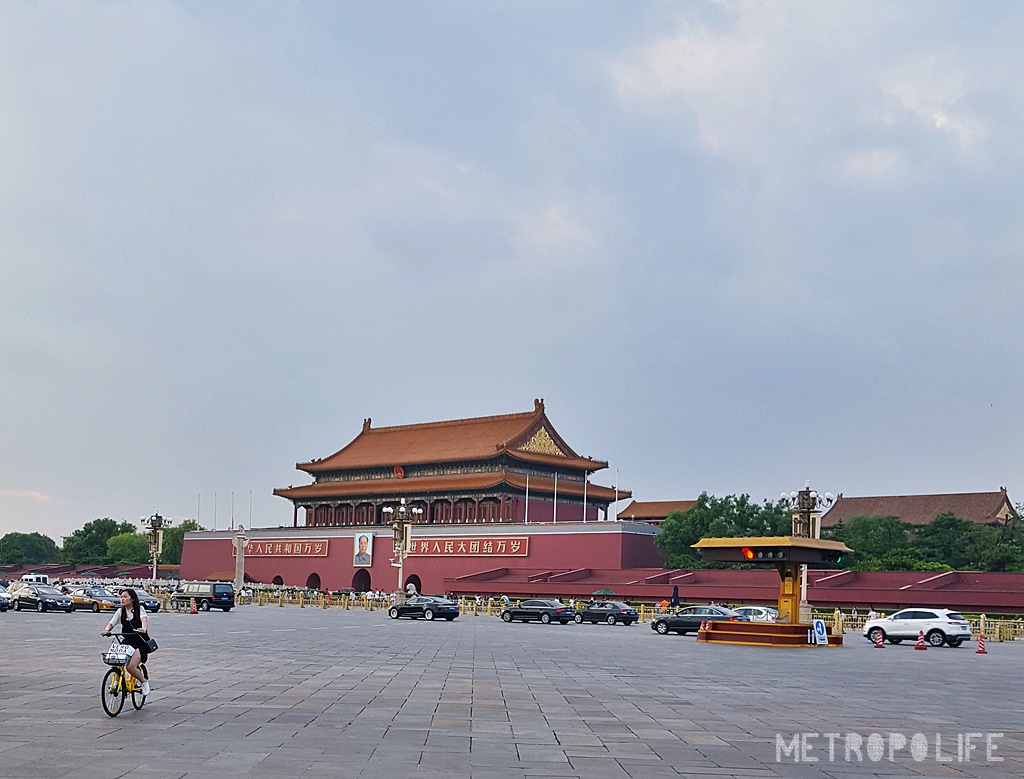 You should read up the history of the Forbidden City and the dynasties involved if you are interested since I won't mention them here 😉 But I will share some shots from this architectural wonder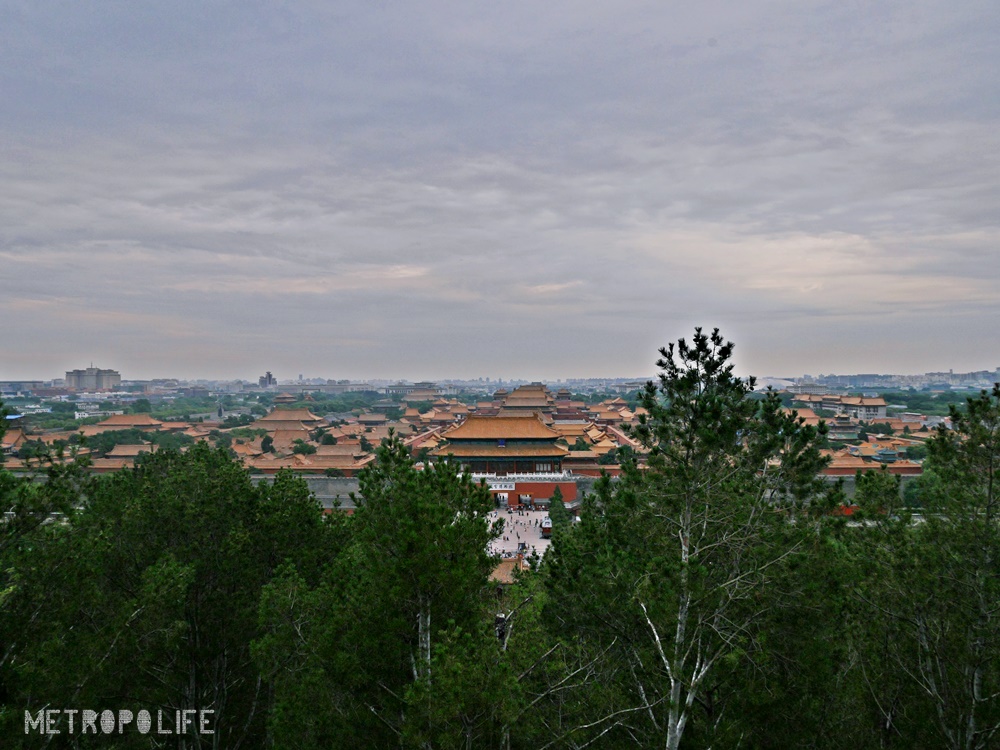 [av_sidebar widget_area='Add' av_uid='av-8jjqrw']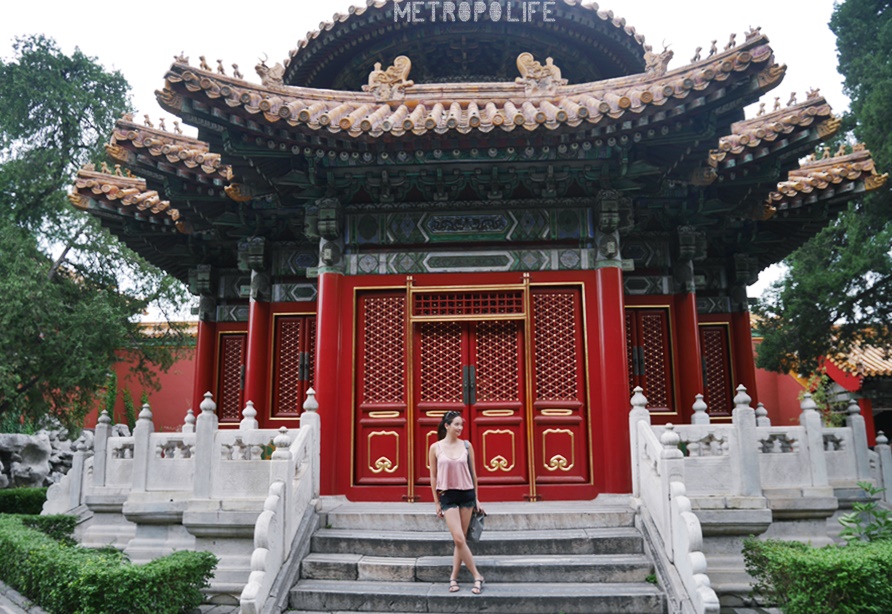 ---
Beijing National Stadium (or: Bird's Nest)
The Bird's Nest (鸟巢) was designed for the Summer Olympics in 2008 in Beijing and it will be used again in 2022 for the Winter Olympics. My friend and I were so lucky to see the Arsenal vs. Chelsea game in the stadium and enjoy both the match and the architecture inside the gorgeous stadium.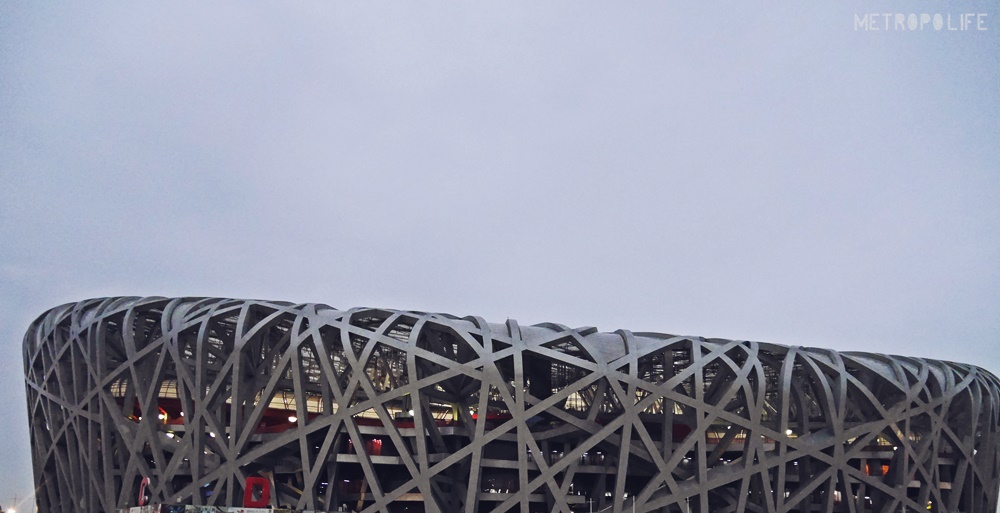 The National Stadium is a masterpiece designed together by the Swiss architects Jacques Herzog and Pierre de Meuron and the Chinese architect Li Xinggang with the artist Ai Weiwei. The construction looks like (the name itself says it) an unorganized steel bird nest and it was even prettier by night.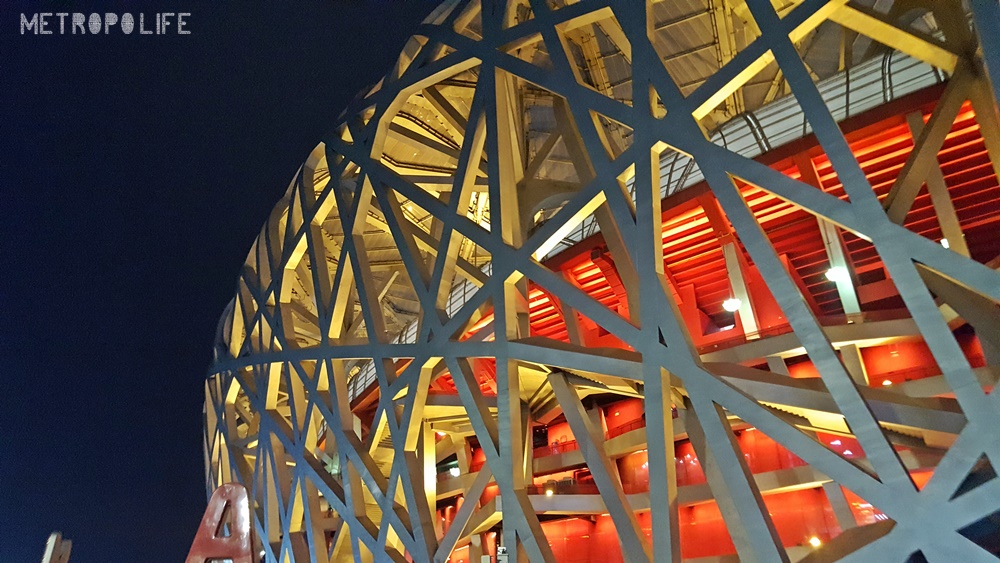 [av_sidebar widget_area='Add' av_uid='av-7ixl2k']
---
Galaxy Soho
One of the days in Beijing I felt a bit down and since my friend Gul-mina knew me pretty well, she brought me to Galaxy SOHO to cheer me up. And it worked! 🙂
Galaxy SOHO is such a fascinating place! I felt instantly happy and fell in love with the futuristic style with simple lines and curves. It felt like being on set of a Sci-Fi movie!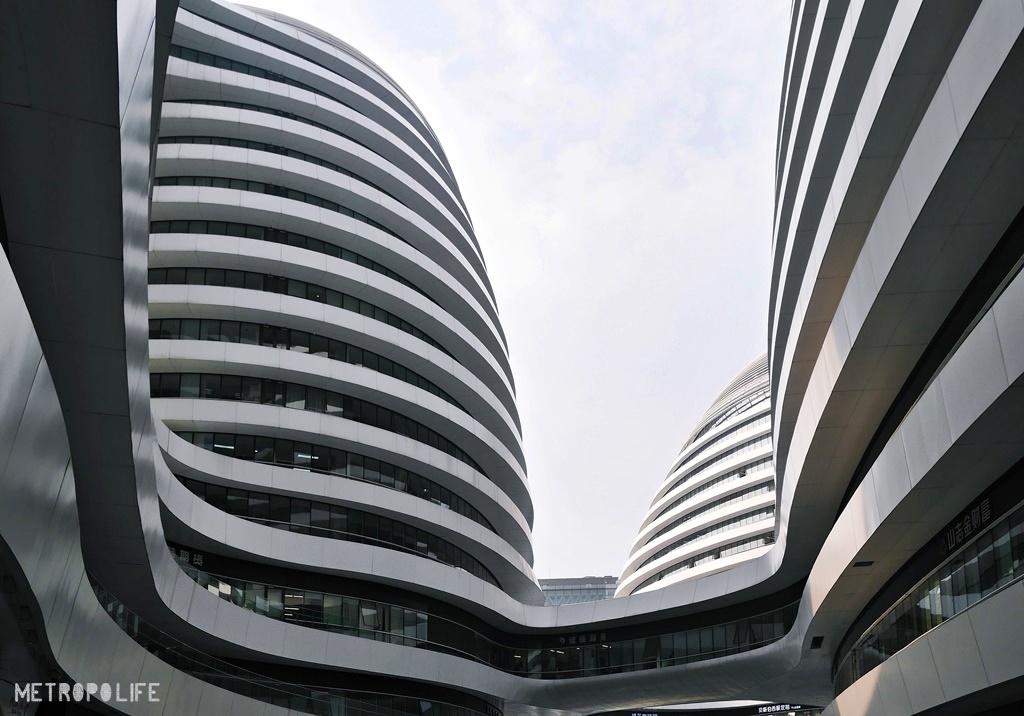 I wished we could have found a way to climb up and see the building from above, but apparently, a lot of photographers did it before and the security closed off every way to get on the roof of Galaxy Soho. Sadly! Nevertheless, it was an amazing view from where we stood anyway.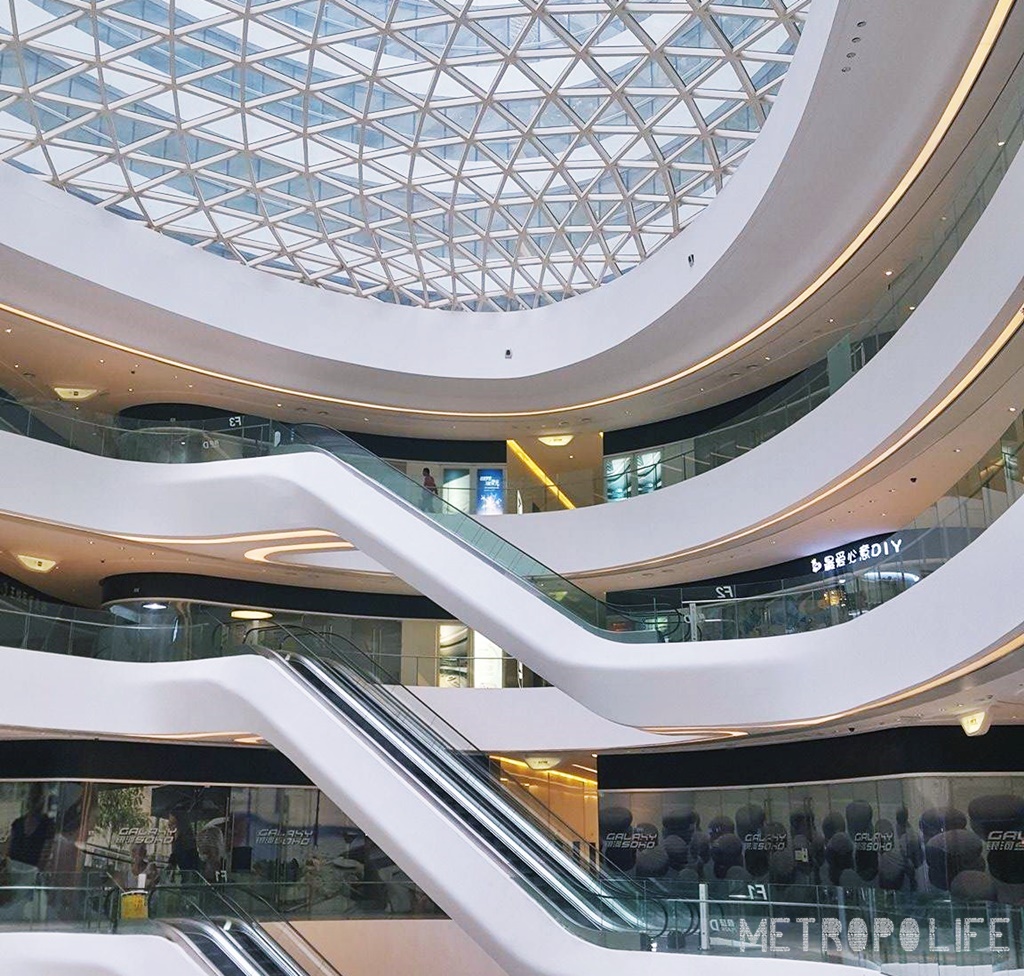 [av_sidebar widget_area='Add' av_uid='av-5cdfss']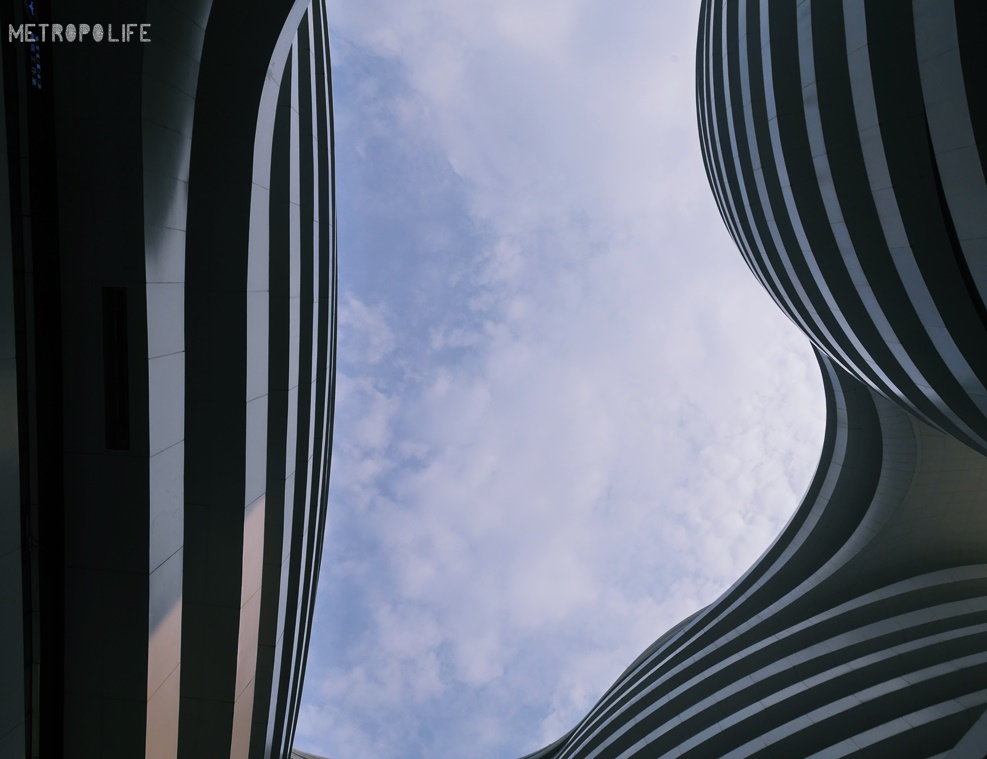 The building for offices, private homes and malls was designed by the renowned Zaha Hadid ( big thanks to my friend Weibo for telling me about the architect) 🙂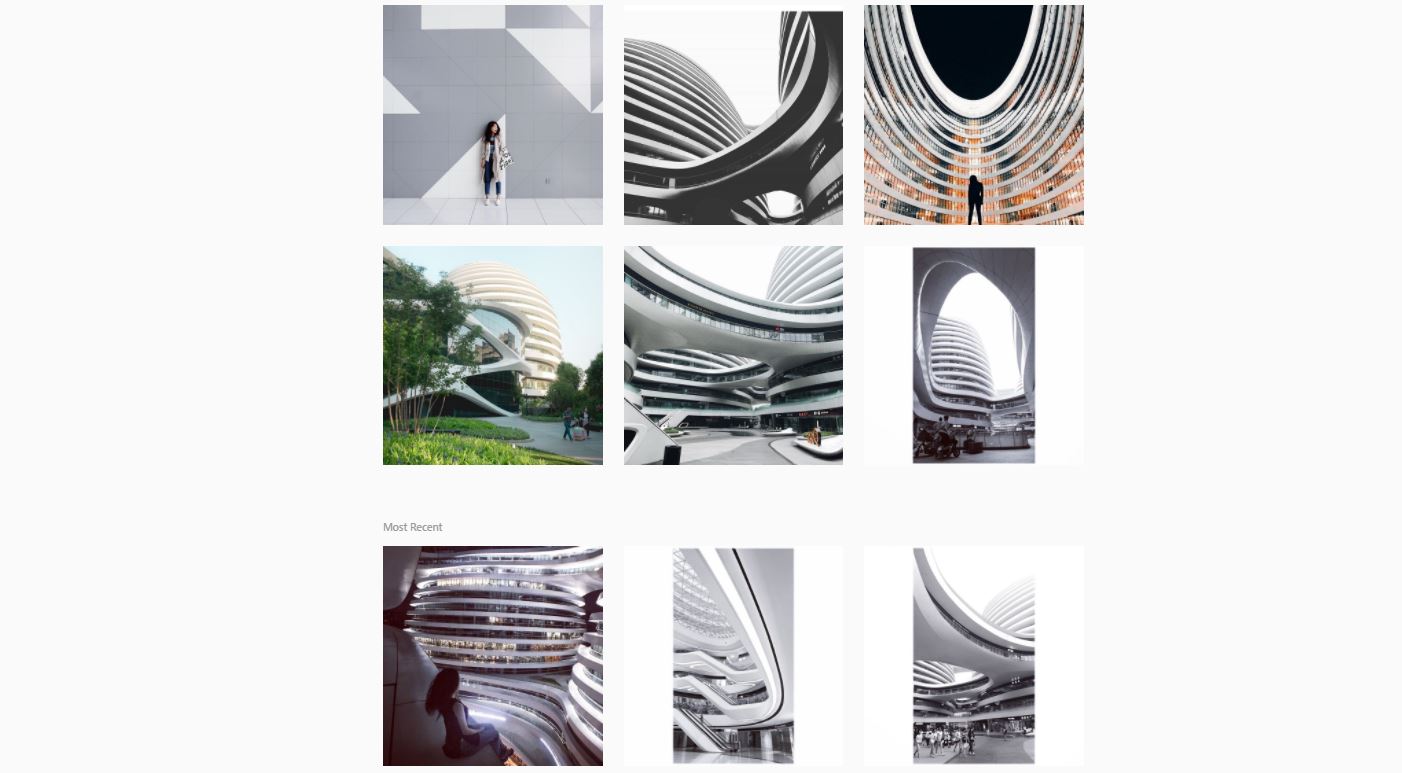 Sadly most of the mall is empty and some sources speak about the project as a failed investment. That does not change the fact that the building is a must visit when you are, like me, very fond of modern architecture 🙂
I hope you like the places as much as I did and see why I was in love with the city's architecture. If you are in Beijing or happen to travel there soon, you might add some more places besides, of course the Forbidden City or Summer Palace, on your "must-visit" list 🙂 Thank you so much for reading – let me know if you have any other recommendations 🙂 Check out my previous post about what I like in China
❤️
LET'S STAY IN TOUCH
[av_sidebar widget_area='fblike' av_uid='av-40f6qk']
[instagram-feed]
[av_sidebar widget_area='Add' av_uid='av-aqauk']
Feel free to leave a comment!