So upfront, this is based on my own or my friend's experiences and do not reflect the entire population of one country or nation, etc. I just got inspired the other day when my friend Olivia came to the Open Days at Copenhagen Business School and got a brochure with some facts about Denmark 🙂 One of the headlines was "Danes don't really date". And to be honest, I heard it too many times from other friends, girls and guys, to ignore the fact that it needs to be included in a travel, lifestyle, and Copenhagen expat blog 😉 But then again, I have been moving and living in different places in the past 5 years and in none of these, people seem to do the classic dating thing anymore.
"Danes really don't date, do they?" Disclaimer: I have been out of the dating game for a while, especially in Denmark cause I wasn't here for a longer periode – so some stories are based on my friends' experiences who actively date.

Anyway, from most stories I heard of friends' and acquaintances' dating adventures, things start the other way here in the North. The most prominent and usual story is: meeting in a bar or pre-game or house party where alcohol is involved because that's mostly when Danes are talk-active enough to call it flirting. And after that it takes its way, mostly Danes hook up first and then again and again until at one point you go on proper dates, meet each other's friends and do the usual dating things.
The other common way to start seeing Danes are matching them on Tinder or one of these dating apps. In that case, I heard two different versions: one where the first or second meeting is to hang out alone, go for a walk and go to one of the person's place to "warm up". The other, less frequent version, is meeting in a café or bar and then going home alone. I don't have any personal experiences but according to my friends, Tinder dates can't be count as the movie-kind of, innocent dates. It's just a meeting to see how the other person looks like in real life and if one gets along enough to take it to the next level.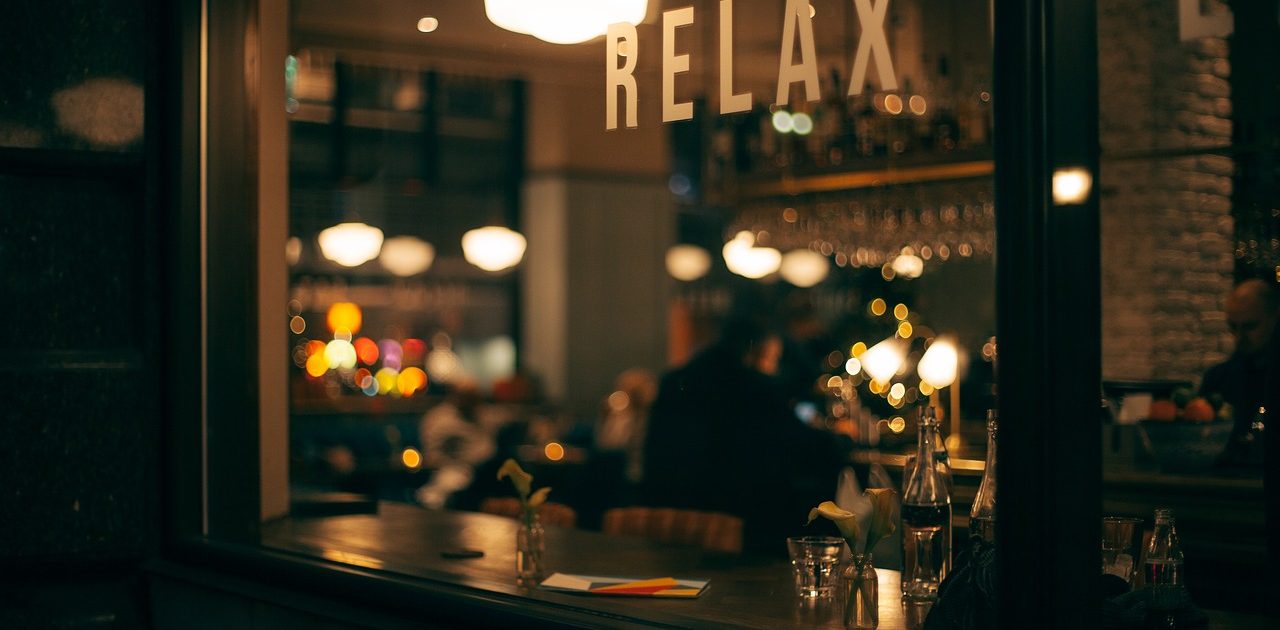 "So Danes don't date – I get it. So if I move here, I just have to live with casual hook ups and hope it works out?"
Not necessarily. I have (international) people in my friend circle who knew after a short time of keeping things with a Dane casual that this is something different and ended up in long, committed relationship because they went for it. I think lots of Danish guys here aren't doing the first or second step in that matter, compared to what I heard from my friends in France or Spain, Nordic guys are more closed up. But if you really know this guy/girl is worth it, you will not leave until you tried your best to make things work and be committed right? Also, Danes don't date, that doesn't mean they aren't capable to have relationships. These are two different things.
But speaking of other countries, how are things there? I was living in France for a while when I was 19 and one summer when I was 23, and I think French guys are just more straightforward and ask you out on dates when you meet them on the street or bars. Maybe it's just the experiences I know of, but they don't address it as "Hey you are cool, let's hang out someday!" but go straight to "Do you want to get dinner / a drink with me?". So, in that case, you know right away that it's a date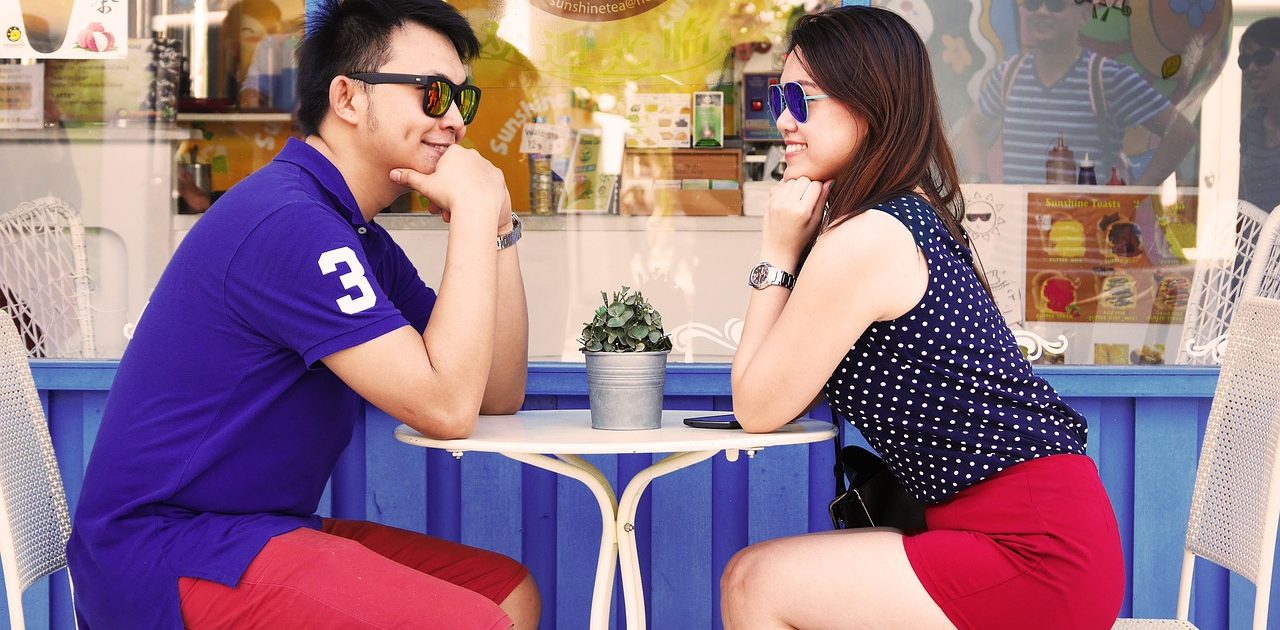 "And dating in Asia?"
I actually have no idea. I haven't dated any local Asians when I spend my semester abroad in Taipei. But what I have seen from my friends in their mid-20s is that most people are living in that fast-paced lifestyle and can't (or don't) want to commit to anything too serious. So everything is just easy going and not too deep, and things end and you move on to your next chapter in life. Everyone is too occupied with their career, studies, and friends to find a serious relationship until later in life. These are the norms of my friends who weren't local Chinese or Taiwanese though, but like me, Asians with Western upbringing or who studied abroad and just came back.
The local Taiwanese guys who tried to get a date with my friends were less casual than the American/Canadian born Asian guys. The local guys will bombard you with (heart) emojis and cheesy texts until you go on a date with them.. or block them 😀 Taiwanese local girls on the other hand seem to get overattached to my male friends after a very short time or just texting.  I would say that from what I have seen though, locals in Taiwan and China dated in a more movie-like way, with all the drama and the overload of cuteness. Which is cute in dramas but really, it looks cringy in real life (or I am just a bitter future cat, no.., dog-lady with a cold heart). But being fluffy, overly attentive and cute while dating is one thing, I saw a huge number of Taiwanese and Chinese people cheating on their spouse and going out with mistresses way too many times to think that the movie-kinda romance it the norm over there.
Anyway, I still think that compared to Denmark, (local) Taiwanese were much much reserved and traditional in regards to Dating. The not-local Taiwanese weren't that shy from what I saw but based on my friends' experiences, everything is very upfront and clear, so no one gets disappointed or develops feelings and hopes.

I know, I refer to my friends' experiences a lot, since as I said, I didn't really date while I was in Asia. So what did I personally learn about local, non-local or Nordics? Well, I learned that if a Western-born Asian guy tells you to walk away, you walk away. Seriously, if anyone, regardless of nationality, makes it clear to you that you better not invest in something, just don't. Because that never turns out well for you, and you won't be able to walk out of it without getting hurt. And after that incident I wasn't focused on dating,I wanted to just enjoy the time left in Taipei with my friends. But regardless, you will learn a lot – so did I and I started to focus on myself instead of dating or such.
What did I learn from my friends' experiences? (Bad) Bumble and Tinder dates are funny, entertaining stories on a girls night. No dates give you some much time for the gym. I also learned that it's very sad when your friend actually is lucky to meet a decent guy who is on the same level as her but unfortunately is leaving the country soon. Dating isn't easy, but you have your friends to help you cope with it or make fun of embarrassing situations 🙂
Do Danes address things directly? Hm.. Comme ci, comme ça. Some might tell you they are just casual, some might want to see where it's going and some decide after you have been seeing each other, that they want to date you and start opening up and do sweet, boyfriend-/girlfriend-material kind of things. My experience with my only Danish boyfriend is that he was very direct and made sure I knew after just a few weeks that he is done for the real deal. We didn't work out but it was a great 2 years.
Anyway, dating is universally not the easiest thing nowadays. There are, what feels like, a thousand steps between "We are just hanging out/ We just talking", "We are seeing each other" to the final "We are dating" and "We are together". And especially when people are in their 20s and trying to figure out what they want to do with their life, where they want to go – dating might be just for the time being, and it's too scary to commit. I thought about it, especially since I will turn 25 in less than 3 weeks and I feel like I need to focus on nothing but myself because this is the time I have to find my way in life. Therefore I am doing my own thing and listen to other people's funny (or heartbreaking) stories and write a blog post about it 😉
So what's your story?
Thank you for reading 🙂 Check my latest, a bit more serious and less ironic article
How I could afford traveling so much and Are you a doctor yet? The Asian pressure of success
❤️
LET'S STAY IN TOUCH
[av_sidebar widget_area='fblike' av_uid='av-483ory']
[instagram-feed]
Feel free to leave a comment!