Tainan is famous for its many temples and good food, and since we are locked down in Taiwan due to Covid, my best friend and I headed down south for better weather, food, and a change of scenery last month to go on a workcation. We both work remotely, so the most important factor for us was a cosy place to stay, discovering new food and seeing something new. Here are a few things you can do when in Tainan 🙂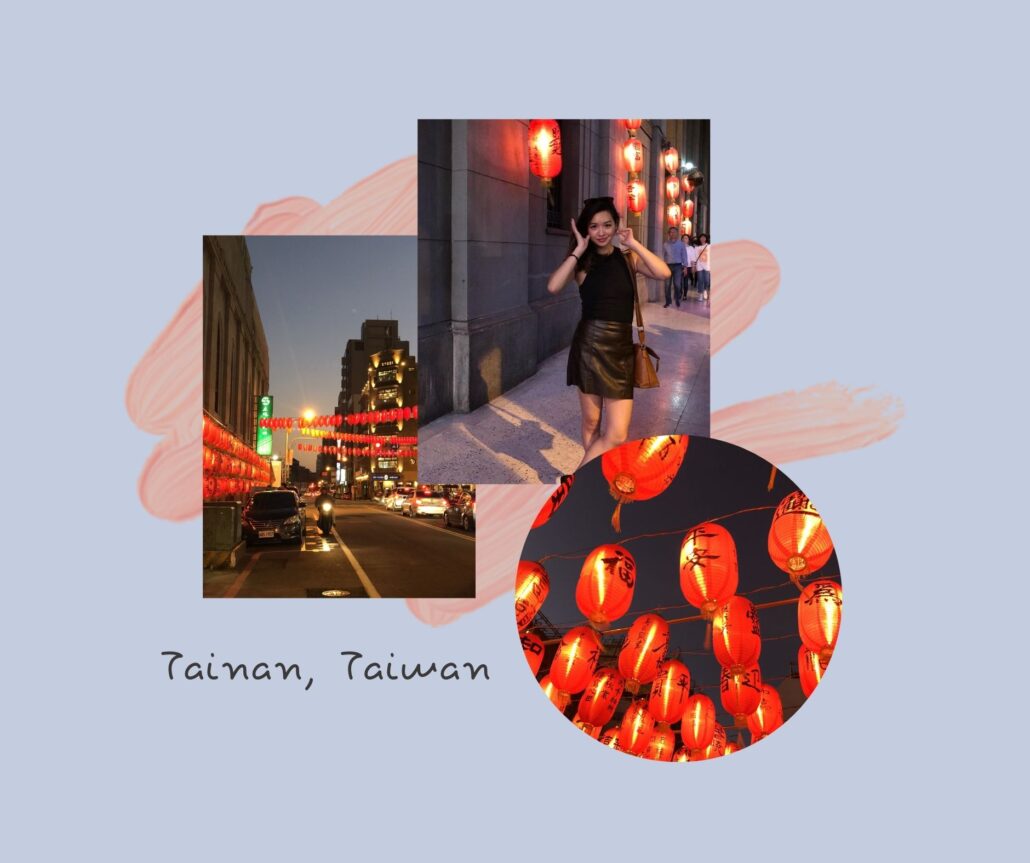 Chikan Tower
The first time I went to Tainan (with my family earlier this year before Covid and my family could visit from Germany), we strolled around the area and bumped into Chikan Tower. This landmark caught our eyes due to its unusual structure with red tiles and bricks that stands out from the surroundings. The Chihkan Tower was built as a Western castle when Taiwan was under Dutch rule, then turned into a Chinese-style pagoda in the Qing Dynasty, and lastly became an army hospital for the Japanese colonists (a bit of historical background). It is now currently a museum that you should visit during your trip to Tainan.
Confucius Temple
Out of all the beautiful and colorful temples, Confucius temple was my favorite. It is actually Taiwan's oldest Confucian temple and especially during a sunny day, you can admire the beauty and the surrounding small court and garden. Don't forget to eat at the local small restaurants around that area! We ate opposite of the temple and had Tainan styled noodles which were amazing!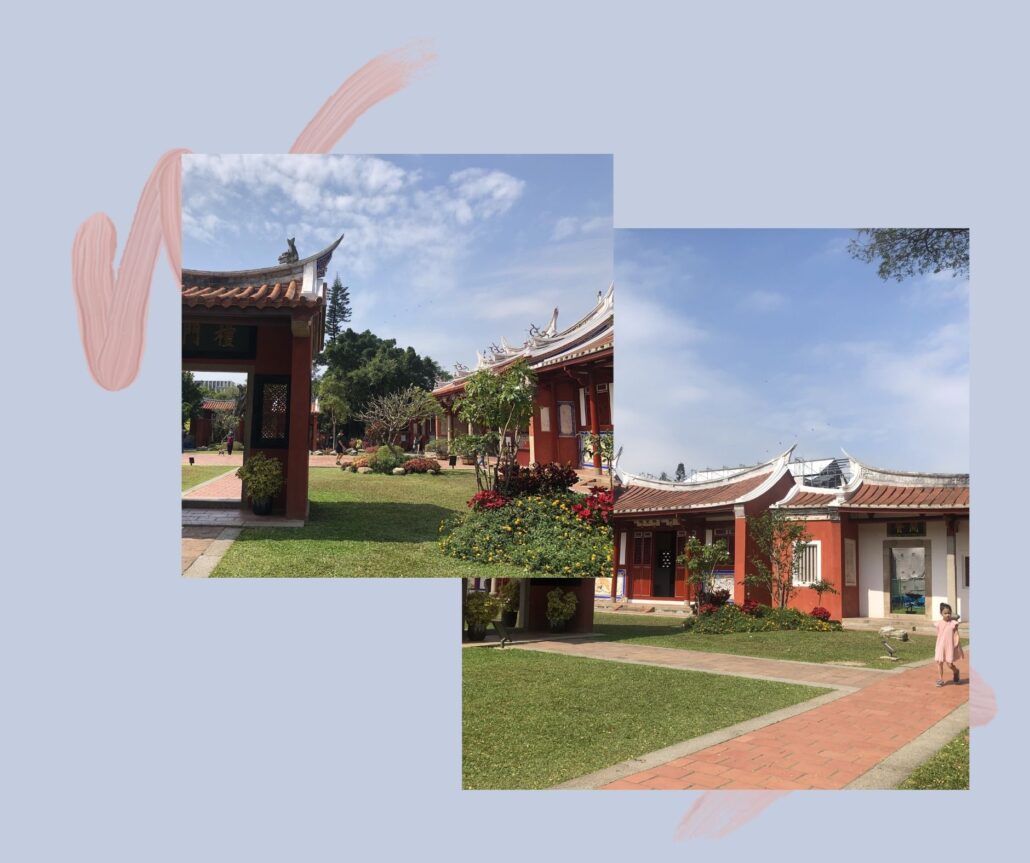 Tainan Park
Located near the railway station, Tainan Park is a beautiful garden to get away from the city while being in the middle of it. Jessica and I stayed close to the park at the Shangri-La Tainan and could see the park. The Tainan park has a music hall, an amphitheatre, and if you walk through, you can see the older aunties and uncles dancing or do tai chi or stroll around the iconic marble bridge over the main pond. I mean, that's usually what you see in a park in Taiwan, it-s part of the experience and you shouldn't miss that 🙂
Garden Night Market
I can't write a guide about a city in Taiwan and not mention the night markets! When my parents and sister were here and we got too tired from all the sightseeing in Tainan, we walked to Garden Night Market and decided to have dinner there (and we tried out so many stalls). Garden Night Market is the representative night market of Tainan and usually, it is a parking lot but on Thursday, Saturday, and Sunday night, it turns into a buzzing night market.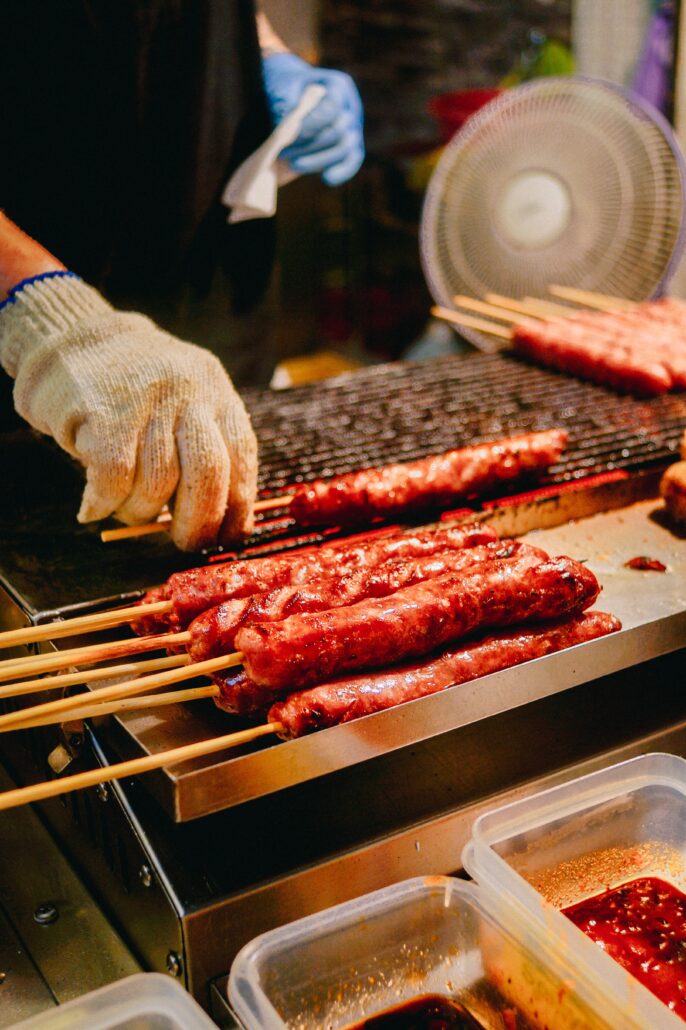 Hundreds of vendors offer entertainment for kids, souvenirs, and of course, amazing local food. From pork buns (which was my favourite) to many well-known Tainan snacks, such as stinky tofu (take the fried one, it's way better than the steamed stinky tofu), grilled pork sausages or spring onion pancake and grilled corn. My family and I spent one evening there, just to eat, and let my sister play different kinds of children gambling thing where she would end up winning toys that were definitely not worth the effort (haha but none-the-less it's about the joy of winning it right?).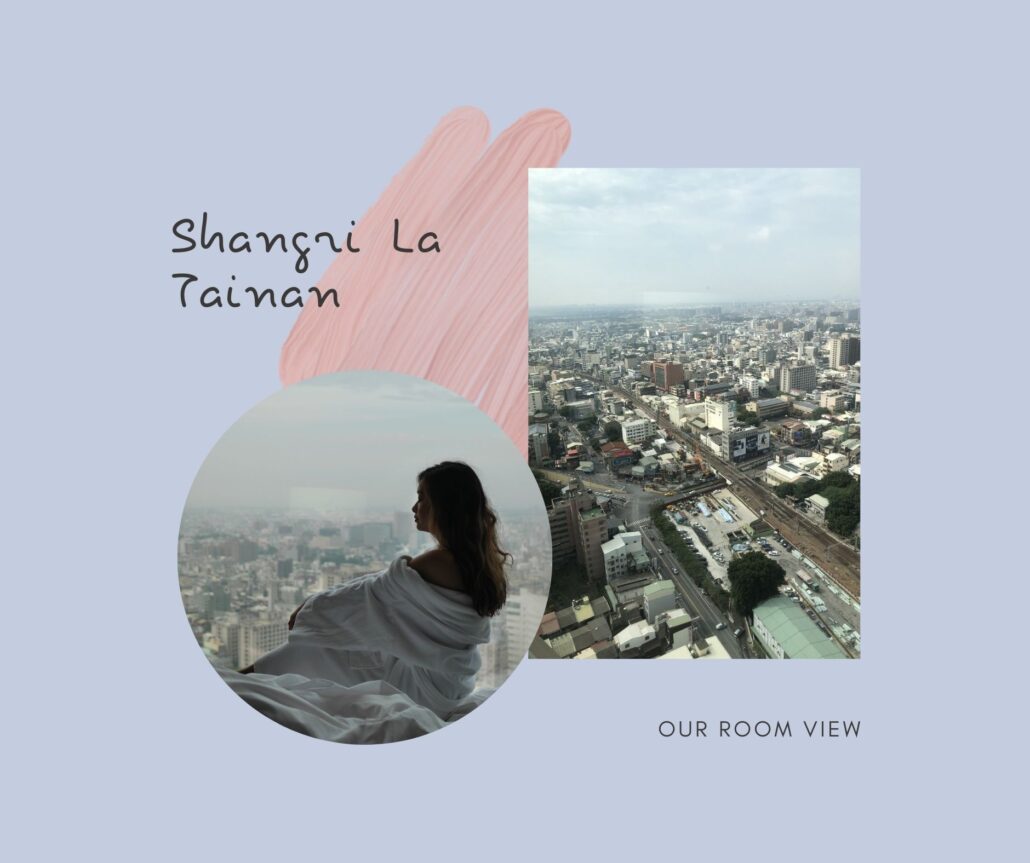 Where we stayed
If you are traveling to Tainan for a work-cation like Jessica and I did, you want to stay somewhere central and having great facilities, so you can work from the hotel, go to the gym or go for a swim before heading out to discover the city after all work is done. Shangri-la Tainan 香格里拉台南 was so kind to sponsor our stay and we absolutely loved it!
It was a 5-minute walk from the station and we basically just hop out of the high-speed train and into the hotel room in a few minutes, not stressing about catching a taxi to get there. When we came to Tainan, we wanted to focus on working and resting, since both Jessica and I went through a lot of health issues this year and just needed to get out and recharge.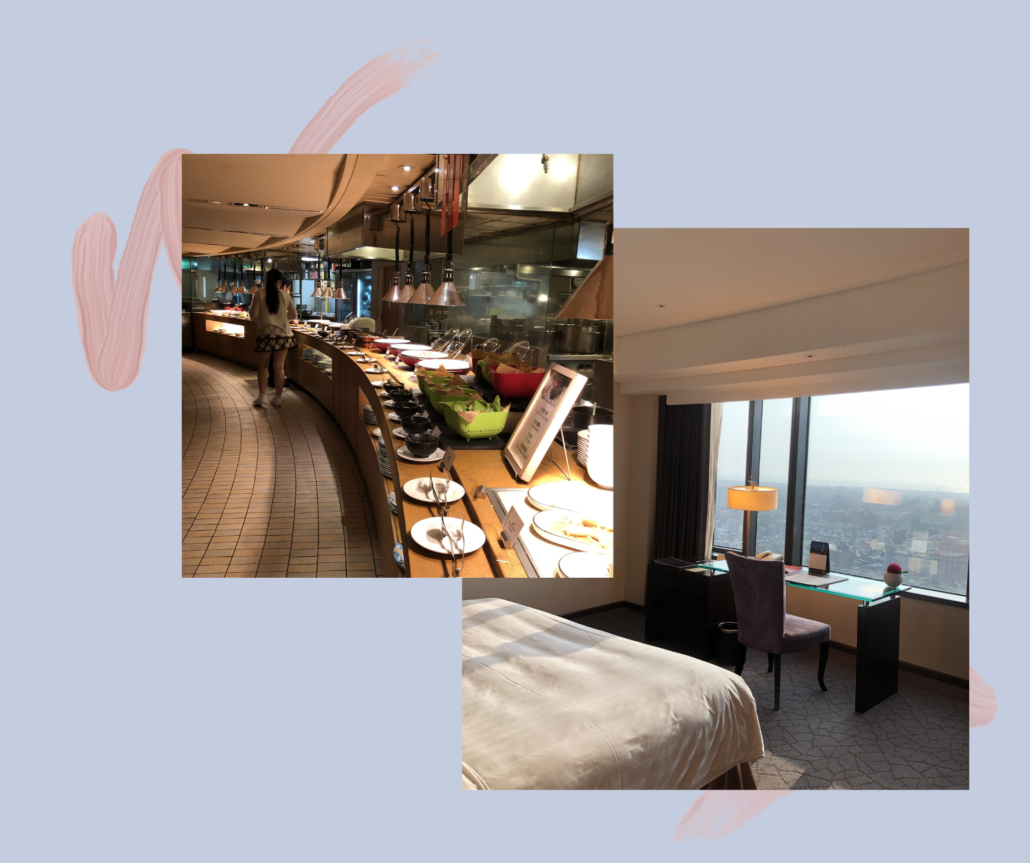 At Shangri-la Tainan we could dip into the pool, I worked out after finishing my tasks for my clients. There is a restaurant with a breakfast and lunch buffet, a cozy lounge, and a little cute patisserie within the hotel, so your needs are all taken care of. Our room was on one of the top floors and it was such an amazing view. The view was breathtaking really, I loved waking up to it and it was the tallest building in the area, looking over the city Tainan while we started or end the day was such a beautiful experience to end our workcation.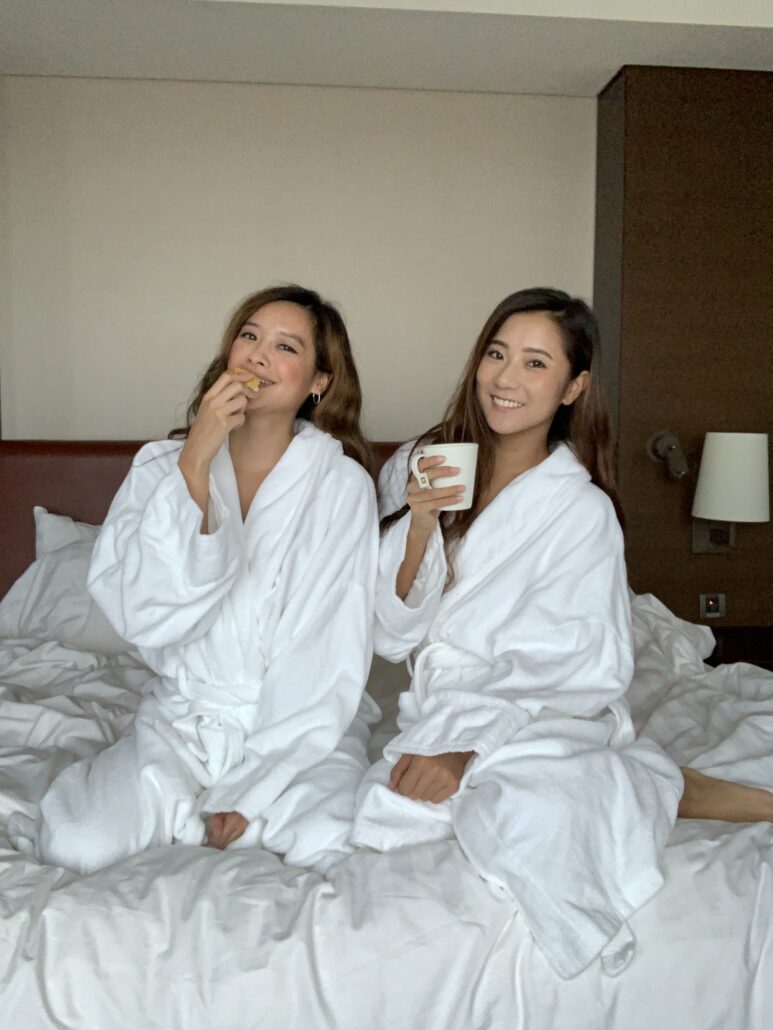 I hope this little guide and insight into our workcation will inspire you to visit Tainan soon and discover this beautiful place in Southern Taiwan 🙂 Thank you Shangri-La Tainan for having us!
[instagram-feed]
Feel free to leave a comment!