Without much ado and unnecessary intro, I assume you want to leave a certain place or re-start in the world's best-managed COVID country. So here are possibilities and requirements on how to move to Taiwan, how to obtain a work permit and residence visa without Taiwanese citizenship and my own experiences as German national living in Taipei.
1. Gold Card Visa
To be blunt: This visa is basically for professionals or people with high income (around 5000 Euro or 5500 USD a month) or for someone who has special talents, awards, or patents. Professional fields that are under qualification for the employment Gold card are Science and technology, economy, education, culture, arts, sports, finance, law, and architectural design.
You can apply online apply to the National Immigration Agency, pay around 200 USD fees. If you are eligible, you get a 4-in-1 employment gold card which includes a work permit, resident visa, Alien Resident Certificate (ARC is the permanent residency card), and re-entry permit.
Here are websites for more information:
https://coa.immigration.gov.tw/coa-frontend/four-in-one/entry/golden-card
You can find out if you are eligible for a Gold Card and what professional field you can apply to in the following link:
https://visafinder.tw/gold-card-qualification/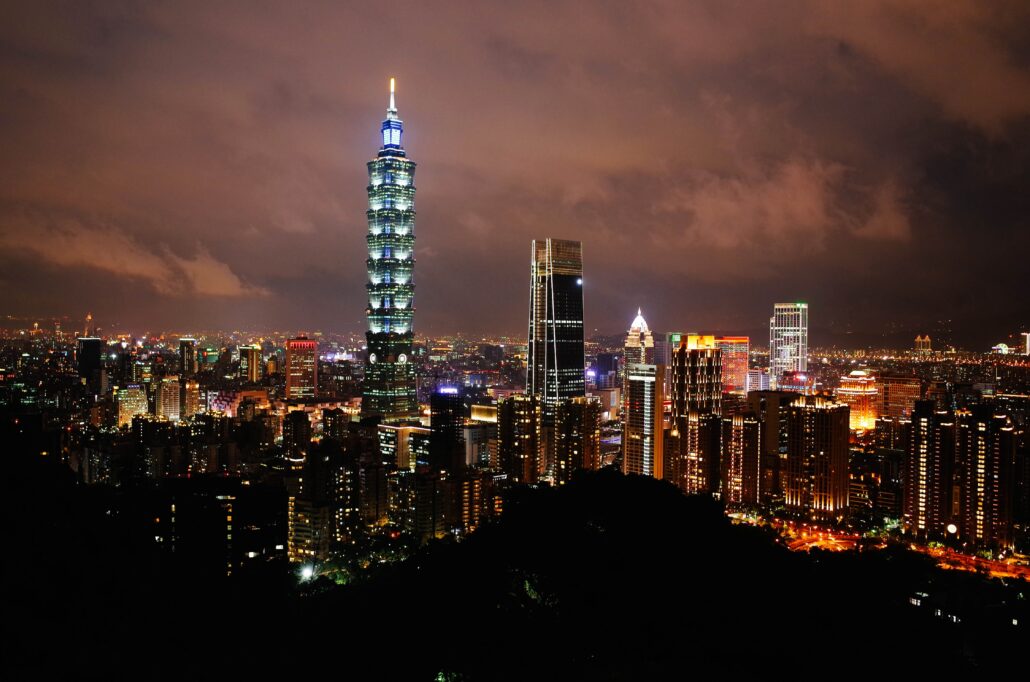 2. Entrepreneur Visa
This is the one I got a year ago and I am in the process of extension as I write this. However, it didn't go as smoothly as expected and as some others have told me, this visa is a pain to prolong. But lets get to the requirements.
This visa is for foreign entrepreneurs to invest and start a business based in Taiwan. It's also one of the cheapest way to get your foot into the country. You can apply for an Entrepreneur Visa if you fulfill one of these requirements:
You received venture capital investment or international fundraising over NT$2 million (around 70000 USD).
You have gotten patent rights or a professional skills certificate.
You have been approved by an incubator or recognized innovation park in Taiwan (there are some you can apply to, and some you can pay for a workspace and they will take you in)
You are or were located in a startup accelerator recognized by Taiwan.
Your business or the person who is the head of your company has been awarded or nominated in a film festival
You have received a government innovation subsidy of at least NT$3 million from the central government or NT$1 million from the local government
You have set up a business in Taiwan and you are acting as its legal representative, manager or director with an investment of at least NT$1 million (~35000 USD). So basically you invest 35k in your own business which is located in Taiwan
My co-founder and I were applying to a start-up hub in New Taipei City, since we saw a better chance to go out of Taipei. We also didn't want to pay our way into incubators and weren't scientific or tech enough to be taken into the other start-up hubs that we knew in Taipei. It took us around 6 months from the moment we contacted and applied for the sponsorship until we actually were taken into the incubator and sponsored us two ARCs (Alien Resident Certificate). Then it took us another month until the Buro of foreign investments and Buro of consular affairs accepted our proposal/investments and business and then we were finally holding our little ARC cards in our hands. Very tiring, but definitely the cost-friendly option. This process will make sense if you have a legitimate start-up and investors and want to open and base your company in Taiwan.
The requirements for the Entrepreneur visa extension after one year are as followed:
Within the year your visa is valid, your business has a revenue of at least NT$3 million (~105 000 USD)
After that, if you are renewing for the second or third time, the average annual revenue from the last three years should be at least NT$3 million
The operating expenses of your business for the last year (or the average annual expenses of the last three years) are at least NT$1 million. These expenses are the ones you "Fapiao" throughout the year. Invoices from abroad or salary slips are not accepted as operating expenses, dont ask me why.
You have at least three full-time Taiwanese employees in your company and pay for their health insurance and labor tax.
You are able to demonstrate that your company is positively contributing to Taiwan's economic development in some other way and can show some kind of awards or certificate that makes you outstanding (dont ask me for details, I dont know how they will asses who is special enough)
If you fulfill one of these requirements (which we did but still get called in or letters to send documentation in), you should be eligible to stay for several more years in Taiwan.
You can find more information and apply in the following links:
https://www.boca.gov.tw/cp-166-277-41131-2.html
https://visawebapp.boca.gov.tw/BOCA_EVISA/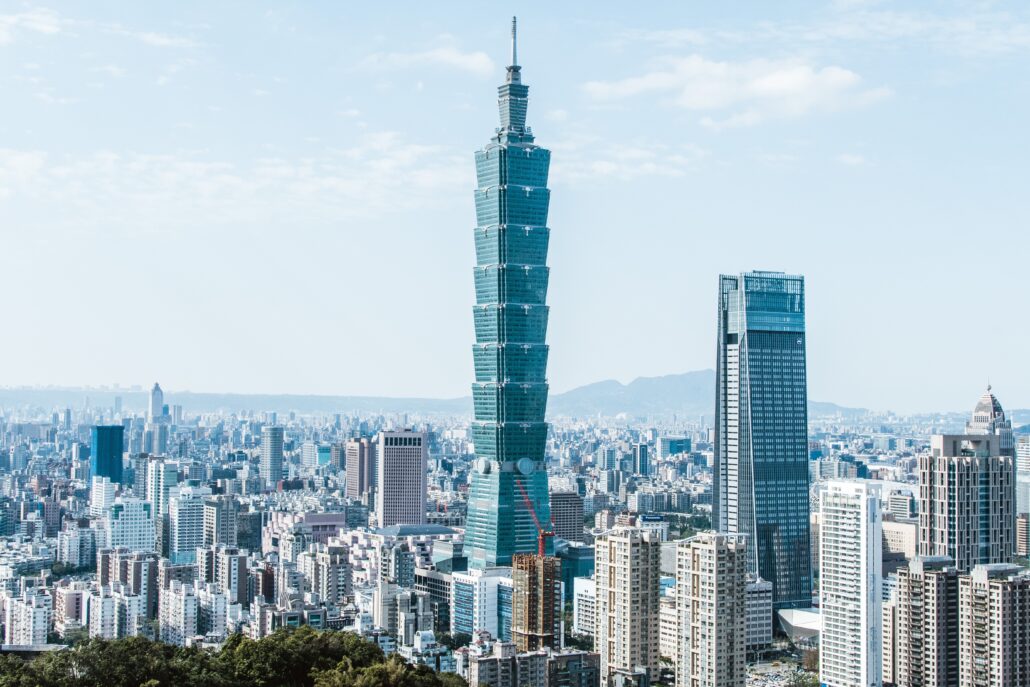 3. Work visa and permit
Basically the way it works to enter every other country, you find an employer who sponsors your visa and work permit to move to Taiwan. The company must apply the visa on your behalf.
If you are in Taiwan under a visitor visa for employment purposes, you can apply to turn the visitor visa into a resident work visa within 2 or 3 weeks after receiving your work permit.
The following links have more information and the last link is the governmental page for visa applications:
https://www.ait.org.tw/u-s-citizen-services/local-resources-of-u-s-citizens/employment-in-taiwan/
https://www.taiwan.gov.tw/content3.php?p=33&c=52
https://www.boca.gov.tw/np-137-2.html
4. Work and Employment-Seeking Visa
If you aren't banking and aren't looking to open a whole business in Taiwan just to move here, this visa is probably the best option. If you fulfill the requirements and can show 100.000 NTD in assets (which is 3500 USD or 3000 Euro), you can apply for the "Visitor visa for Employment-Seeking Purpose". The visa is valid for 1 year and you can stay up to 180 days to find a job. As I am writing this, COVID is still going on and the borders are closed so technically you could only enter the country after the pandemic and when the borders open again.
The requirement are as follows:
Employment experience, with an average monthly salary over the past six months that is not lower than NT$47,971 (~1.700 USD a month)
Graduated within the past year from any of the world's top 500 universities as listed by the ROC Ministry of Education, and not yet employed (find the list in the link below)
Deemed eligible by the Ministry of Foreign Affairs following consultations with a competent authority in a Taiwanese embassy or trade centers or however you call them to not provoke a country I wont mention here.
This is the link to the application process and list of eligible universities: https://www.boca.gov.tw/cp-158-4158-09d5a-2.html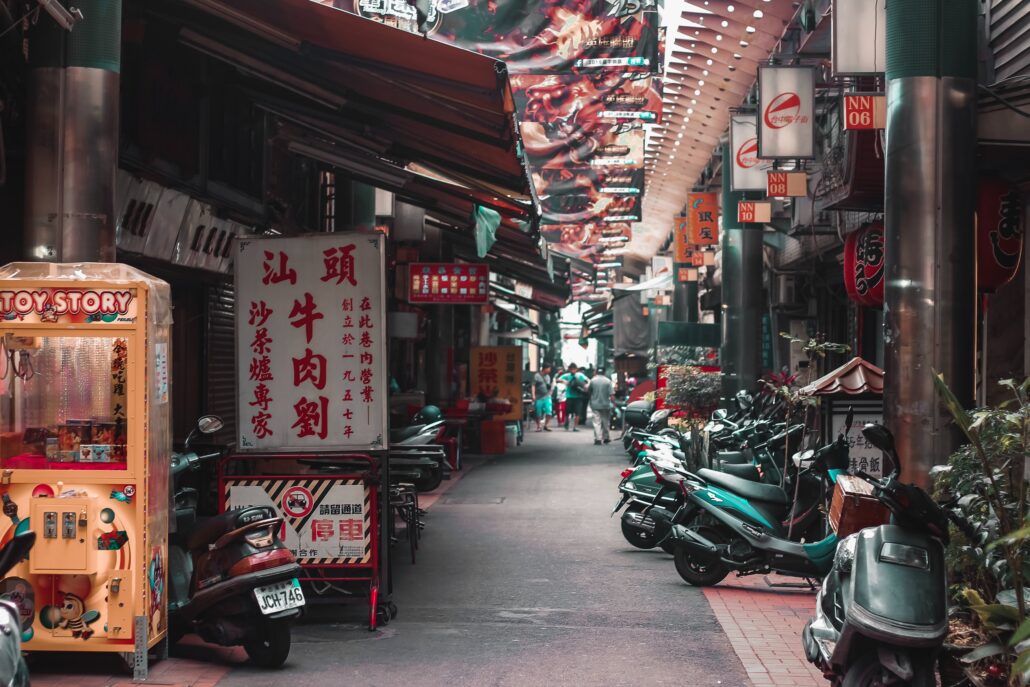 5. Work and Holiday Visa
Same as above, since the borders are closed right now (November 2020), this visa would only be an option if you want to move after the global pandemic. The work and holiday visa is valid for 12 months and you can enter Taiwan from the date of issue until the date of expiry. Moreover, you can not change to another visa when in Taiwan, this means you can only hold the work and holiday visa and stay for 6 months. The nationals age 18 to 35 from the following countries are eligible for this visa:
Australia, Austria, Belgium, Canada, Czech Republic, France, Germany, Hungary, Ireland, Japan, Korea, New Zealand, Poland, Slovakia, and the United Kingdom.
For more information and application, click the following link: https://www.boca.gov.tw/cp-153-392-5786c-2.html
---
I hope this article helps you to find the right visa and apply to move and live in Taiwan soon. Wishing you the best and hope it works out! Be patient with the process and offices since it might take a bit longer during this pandemic to get your application reviewed and receive an answer.
If you have any more questions or need specific lists or contacts (CPA, accountants, attorney, etc) you can message me on my Patreon and I will help you as much as I can or forward you contact I know of. And if this article was helpful, please feel free to share and send this to a friend. I wish you best of luck!
Thank you to Phu, Daniela, Andrew, BanhBao, Rose, Ruxandra, Philip, Joe, Jax, Liem, Adrian & Scott for supporting me and join us on my Patreon 🙂
[instagram-feed]
Feel free to leave a comment!