It's like 3 am and I wanted to tell you about a wonderful person in my life: Brandon Soohoo.
Last year around this time, I was at my absolute limit. I was back in Beijing, after spending most of the winter in Taipei. We just launched ARNgency and it was nothing more but a website. I just got roofied and I was stuck at a horrible campus. Our dorms had no hot water so we showered in icecold water while it was -5 degree C outside. I was always sick. I was allergic to food and pollution so I could barely eat and even breathing was hard.
So there I was, absolutely defeated, I texted Brandon, whom I met only once briefly before & told him what was going on and that I have no friends outside this horrible place but I really need one. And he let me, basically a stranger, stay in his room every weekend after that. He instantly became a friend when I was at my worst, physically and mentally. He went out of his way to put me back on my feet. He made itineraries, we rode on his crappy scooter around the city and sang Kanye, climbed roofs, farted, yelled at rude drivers.
He waited for me next to the restaurant the day I had a meeting and won the first client for ARNgency. He was there & he cared without expectations. His last day in Beijing fell on my birthday. After midnight, he ordered a bouquet of meatsticks and latenight snacks – my birthday present. In the morning we drank my favorite drink, soymilk, while looking over the city and talking about life, about how uncertain our future is & then we headed to the airport and he left.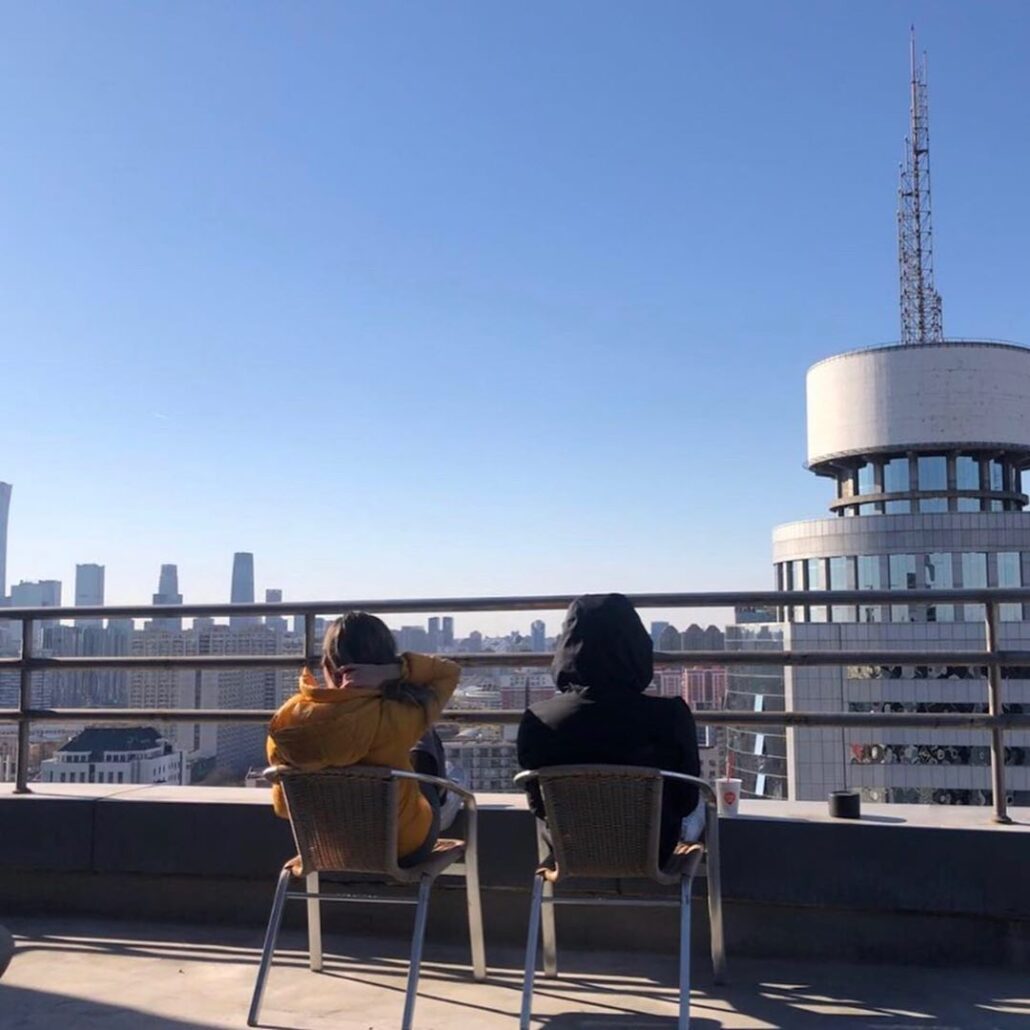 I met up with classmates and celebrated my birthday. I felt grateful for my life again, motivated to finish my time in China and become a badass in Taipei. These 3 weekends with Brandon meant so much to me. I realized no matter how recent a person showed up into your life, they can have a great impact and change it. For people to care, without expecting anything in return, is so so precious. The time spent together, deep conversations and sometimes just a text is a sign of appreciation and it doesnt cost a cent. You might wonder if we ever dated? No, we never did, not in Beijing, or LA.
You know, dating and hookups is so temporary and replaceable nowadays, even if you are hurt initially, a while later you move on and want to find someone else. For me, it was more meaningful and profound because even now, a year later, I feel the same love and gratefulness to have Brandon in my life. And I will feel the same for many many years to come. Of course, he annoyed me at times, everyone does, but in a good friendship, its not a problem to overcome that.
There is a saying that relationships might last a chapter but some friendships last the entire book. Brandon helped me turn the page, and built me up to write even better chapters. For that, I always be grateful – and I want to be the best possible friend I can be to him because that is the most meaningful and precious thing I can give back ️ So if you want to be a wonderful part in anyones life, be a caring and kind person. You never know how much it means. Life is not worthwhile if you don't live and feel deeply.
This error message is only visible to WordPress admins
Feel free to leave a comment!