It's my last week in Beijing and what better way to close this chapter than writing about what you can do to protect yourself from pollution. If you are new here or haven't followed me on Instagram: I moved to Beijing 10 months ago and did not do much research about pollution. I read up that there is a lot of pollution in Beijing, that was it. Around 2 or 3 months after moving here, my body showed signs of allergies and after some hospital visitations and tests, my doctors told me I am reacting allergic to pollution and dust particles in the air. Amazing news right..? :/ Anyway, I asked around for advice and read up to find ways to cope with this. So here is a list of 7 things you can do to protect yourself from pollution!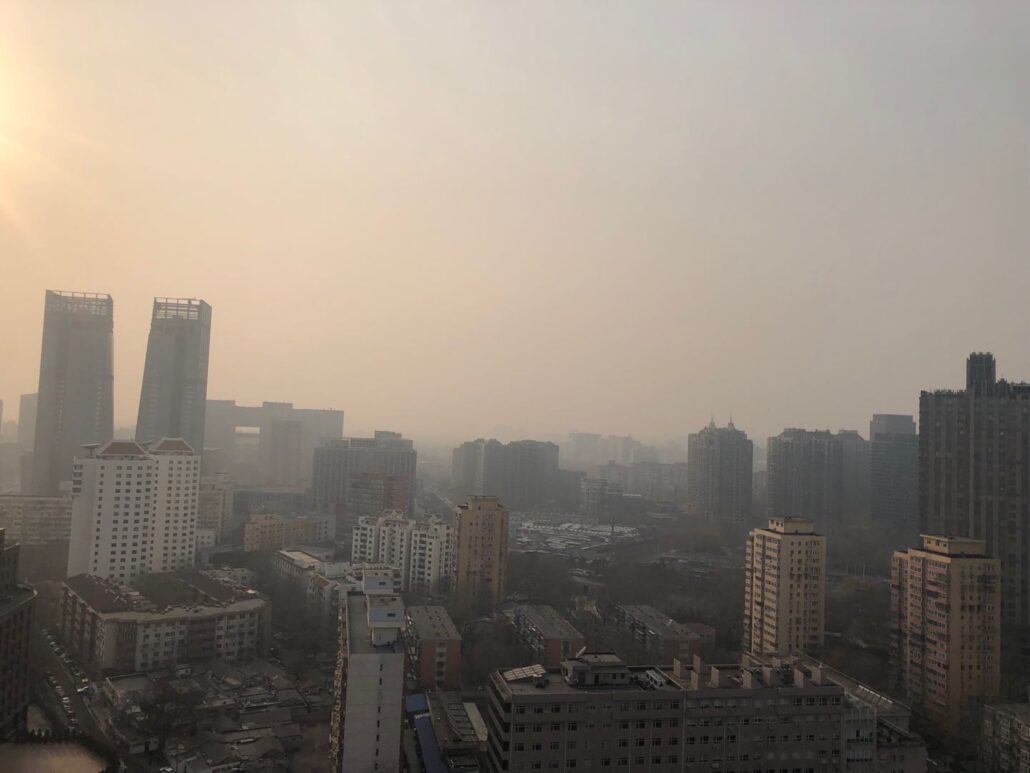 1. Air purifier
Most obvious tip: buy an air purifier or air ionizer for your place and make sure to use it during mid to high-polluted days. It is definitely worth the investment, and makes a huge difference, especially for your sleep quality on polluted days. Remember to change the filter accordingly.
2. UV block and cleanser
Use a day cream with UV protection, even if it is not very sunny that day. It serves as a protective barrier from pollution, without clogging your pores. I used a BB cream with UV50 during the winter and straight sunblock with UV50 now in summer. By the end of the day, I use a light skin cleanser or peeling to clean the face and neck area properly and remove pollution particles from the skin before going to bed 🙂
3. Wear a proper air-filter mask
When I first got to Beijing, I was only wearing a surgical mask and thought "that will do". Well, it didn't 😉 I still got sick a lot. Then I bought disposable masks on Taobao that I have to throw out after using them one day. It helped but I felt bad throwing out a mask every day and on heavy polluted days (over 150 AQI) I would still feel very tired even with wearing the mask. Finally, I switched and wore a mask where I only have to replace the filter every 100 hours that I used the mask. It definitely made a difference for me, especially compared to the thinner disposable surgical masks. If you like to run or do sports outside, there are special sport-masks with air filter. I felt less tired when I went out on heavy polluted days and wore my mask (I got mine from AIRINUM). Also, during the cold Beijing-winter days it actually kept me warm. Plus it made me look like a ninja. Win-win!
4. Stay hydrated
This is such an obvious tip and some of you might roll your eyes and scroll pass it.. but (like a nagging mom) I want to remind you to stay hydrated. It will
help the body detox from air pollution. Simply said, drinking a lot will help you just "flush out" the bad particles in your body 🙂
5. Strip your clothes
Change your outside clothes as soon as you get home. I used to forget that not only my skin but my clothes are having pollution particles on them after I walk outside. I would chill at home in the usual outfit that I wore outside, and only change when I go to bed. So be smarter than past-me, change once you get home and don't hang out indoors with your street clothes 😉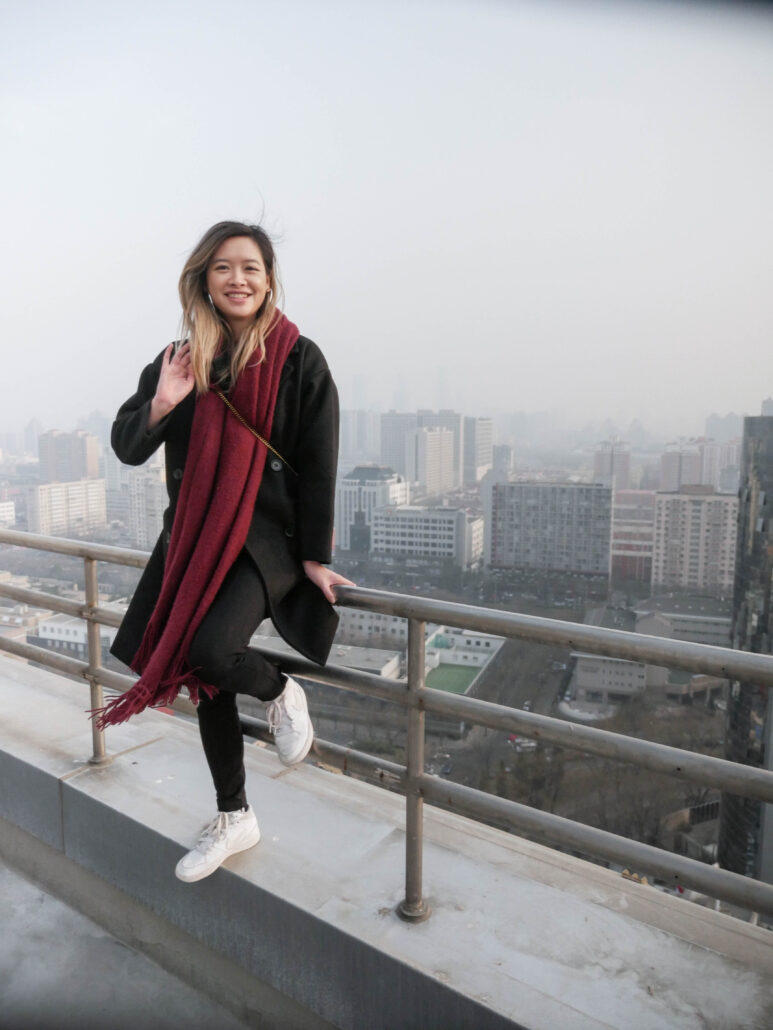 6. Nasal cleansing and eye drops
So to be honest, I didn't do the nasal cleansing even though a lot of people recommended it to me, saying it makes a big difference. It is something with my nose and water and it creeps me out but for many people, it helps to do it before bedtime. So I just forward the tip to you guys. And secondly, use eye drops to clean your eyes from pollutants as well. Especially if you wear contact lenses like me, your eyes can get irritated more easily and it's better to clean them out with some drops here and there.
7. Vitamins and allergy pills
Be prepaaared! Even if you drink tons of water, have your air purifier on 24/7 and wear your mask as often as Bane from Batman, if you are sensitive like me, you might still get sick more easily or feel tired and exhausted a lot on polluted days. So be prepared – stay healthy, eat properly, work out and take your vitamins, have allergy pills (antihistamines) and creams ready when your body (in my case, it was my skin) shows sign of allergies. Also another tip: download an app that shows you the air quality and how high the pollution is (AQI). I always wear a mask or avoid going out if the AQI is over 100.
Take care 🙂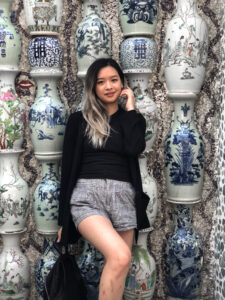 Within the last 10 months, my health didn't really get better and I escaped a lot to Taiwan, where the air is not always super clean but definitely better than countryside Beijing (where the pollution gets stuck in front of the mountain range).
My skin on my legs and face showed most signs of my allergy and it looked more like bruises than allergic reactions. I did some check-ups, went to the hospital regularly. M doctors said I need to change the environment, drink a lot and avoid pollution, and that will be the only thing that will help. I hope your body isn't such a weak-ass like mine and you will have better experiences in China (or wherever polluted place you are living).
Hopefully, this post helped you and created more awareness to protect yourself from pollution 🙂 If you want to ask anything else, feel free to leave a comment of message me on Instagram! Best of luck, Tuni!
[wdi_feed id="1″]
Feel free to leave a comment!