This is an unusual article for my lifestyle blog but today, I would like to introduce you to a new category: Social Media. As some of you might know, I am really a big fan of Social Media and I see it as a perfect outlet for a person or company to reach out to many people in a short time and with less effort compared to an advertisement, emails or a blog. There is a lot of potential to market yourself or a brand to the world.
I work as a Social Media Strategist for a Start-Up company next to my studies in Copenhagen, and for this summer, I am doing a summer internship in Community Management and Social Media in Lyon/France. Of course, I also use it in my private life and Social Media is actually the only Marketing tool I use to promote my blog. Needless to say, I  am an absolute Social Media Geek and personally, I see many advantages in this field. This is why, I decided to start a new category in my blog where I will post about my passion, views and ideas on Social Media. I will mark every Social Media article with SoMe in the title 🙂
Instagram Stories
Let's talk about the new Instagram feature. A few days ago Instagram introduced the "Stories" function to the world. It is basically a copy from the successful wonder app "Snapchat" which means that you can share videos and pictures as a story line in Instagram to all your followers (before the change, you could only share content in your own gallery). Now you more or less send direct content to the people who follow your account and for 24 hours it will be shown. Your story will be shown as a small icon, fixed on top of your follower's starting page and if they click on it, they will see your stories. Basically the first thing you see now, when you open the Instagram account, are the stories of the accounts you follow. After one day, the stories are deleted.
The story function is a copycat version of Snapchat, only with the differences that Snapchat has better functions (filter, geo tags, etc) but Instagram has more users than Snapchat. The big change just happened and the internet is split in two parties: there are positive and negative opinions about it, which I don't want to go further into in my blog post. The purpose of my article today is to share you my personal view on how Instagram stories can be the next big thing and an advantage for your business.
Keep everything in one app
Social Media can be tricky, and it is difficult to understand and look through all the different outlets: Facebook, Instagram, Snapchat, Pinterest, Twitter, LinkedIn, Vine, WeChat, and so many, many more. The new Instagram feature combines the picture sharing and story sharing function in one app now, and in my humble personal opinion, I think that the Instagram Stories are a great thing – especially when you use it right !

It is not only more difficult to be successful and have a lot of engagement in more than one Social Media outlet, but it also consumes more time and effort to understand, manage and get into all the outlets. After the Instagram update, you can manage two things in one app (and forget about Snapchat):
You can share stories, with more depth, personality and insight about yourself/your products/business/brand and you can still post beautiful, interesting pictures on your Instagram gallery. There is no need to promote your Snapchat to your Instagram followers anymore. Now they can follow along the "behind the scenes" content and stories right on Instagram.
This will save time and the hassle of posting and creating a follower base in two different Social Media outlets. Personally, I made the experience that I love to see who is behind the Instagram accounts, where in the world they wander around or what the business doing on a daily basis. My Snapchat is only for personal use and I only follow my friends or celebrities but not brands.
What is the best way to use Instagram Stories?

Like on Snapchat, the best way to get more engagement through Instagram Stories is to create short, but interesting, funny or personal content. A "behind the scene" picture, or what I personally like more, a video about who or where you are (if you are more personal, fx. a blogger) what your product/company can do (if you are a business).
Here are some ideas:
– You can share your office, the view from your building or the work place itself in a short but more personal video to show an "insight" into your company
– Or you can show your brand from a different perspective and bring your followers closer to the production process
– For businesses in sales, you can present your showroom or "new in" in your store in a short video
– A travel agency or airline can collaborate with Travel bloggers, who will not only take over the account and post pictures, but they share their trip in form of a Vlog. With this the the followers can "be a part" of the vacation

With the new Instagram function you do not need to advert your Snapchat to your followers first (and hope that a few of them will actually go and add you on Snapchat) but you can use the Story function to reach them with the same goal as Snapchat: sharing a more personal and closer insight and bound with your followers.
My personal impression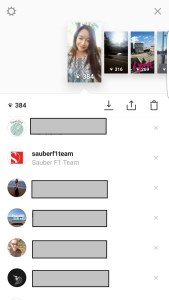 I use my Instagram outlet mainly to connect with other bloggers and to stay in touch with my blog readers. When the new story function came out, I took my followers on a "Tour de Lyon". I would send short videos of my favorite spots of the city and explain where we are or what is special about this place. During the day, I would take 10 seconds every now and then to share my time in Lyon with my followers and I got a lot of positive responds, since they finally see and hear me. By the end of the day I posted a picture to my gallery from the tour and a lot of people would leave comments or write in private, that they enjoyed following me along on my walk through Lyon. To my big surprise, my favorite Formula 1 Team SauberF1 watched my stories, even though they are not following me .
I assume they must have randomly clicked on my profile and decided to watch the entire walking tour in my story. I was thrilled! I never in the world thought I could one day say from myself, that I showed SauberF1 around in Lyon. But I did 🙂
//*Edit: After I posted about this article on my Instagram, SauberF1 followed my account and I couldn't be happier (since I am a huge Formula 1 Fan girl of Marcus Ericsson 🙂 ) It's a mile stone that a Formula 1 team is following my gallery  //
For me it was worth a try to use the new Instagram function and I personally love it. I hope you enjoyed reading my first article on Social Media and my opinion and ideas on the Instagram Stories inspired you to post some great content 🙂 Let me know in the comments or on Facebook about your experiences and follow me on Instagram for the next walk through the city 🙂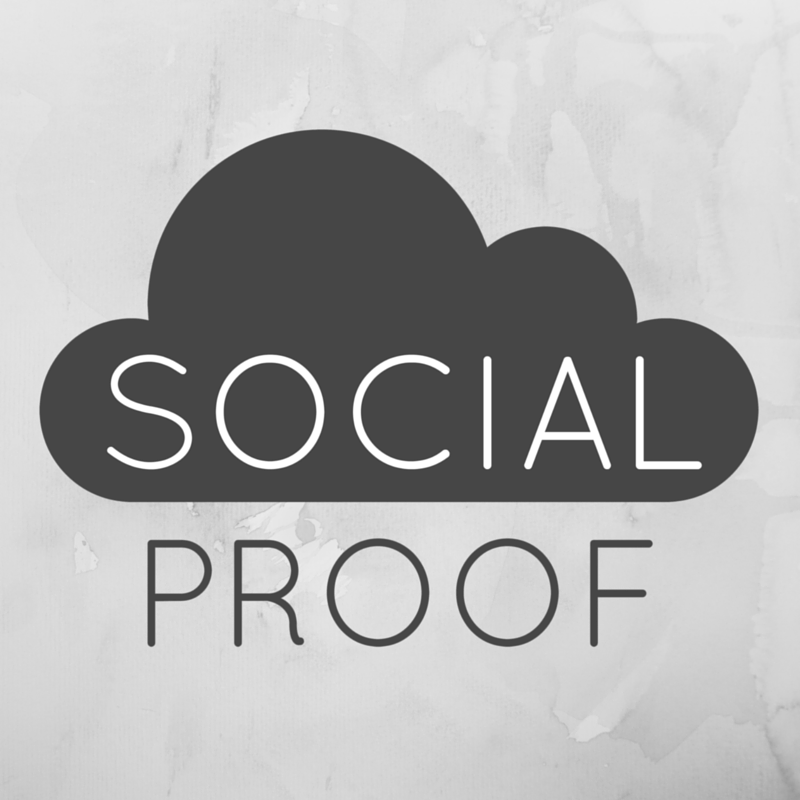 Is your business based in Denmark and you need some help or inspiration for your Social Media outlets and accounts? You can check out and contact Social Proof, maybe it's exactly what you are looking for 🙂
Tuni
Feel free to leave a comment!
http://metropolife.net/wp-content/uploads/2016/08/instagram-1474234_1280.jpg
852
1280
Tuni
http://metropolife.net/wp-content/uploads/2015/05/metropolife-black.png
Tuni
2016-08-07 18:26:18
2017-03-17 11:29:47
SoMe: Instagram Stories - a change in Social Media